5 Content Marketing Trends in 2020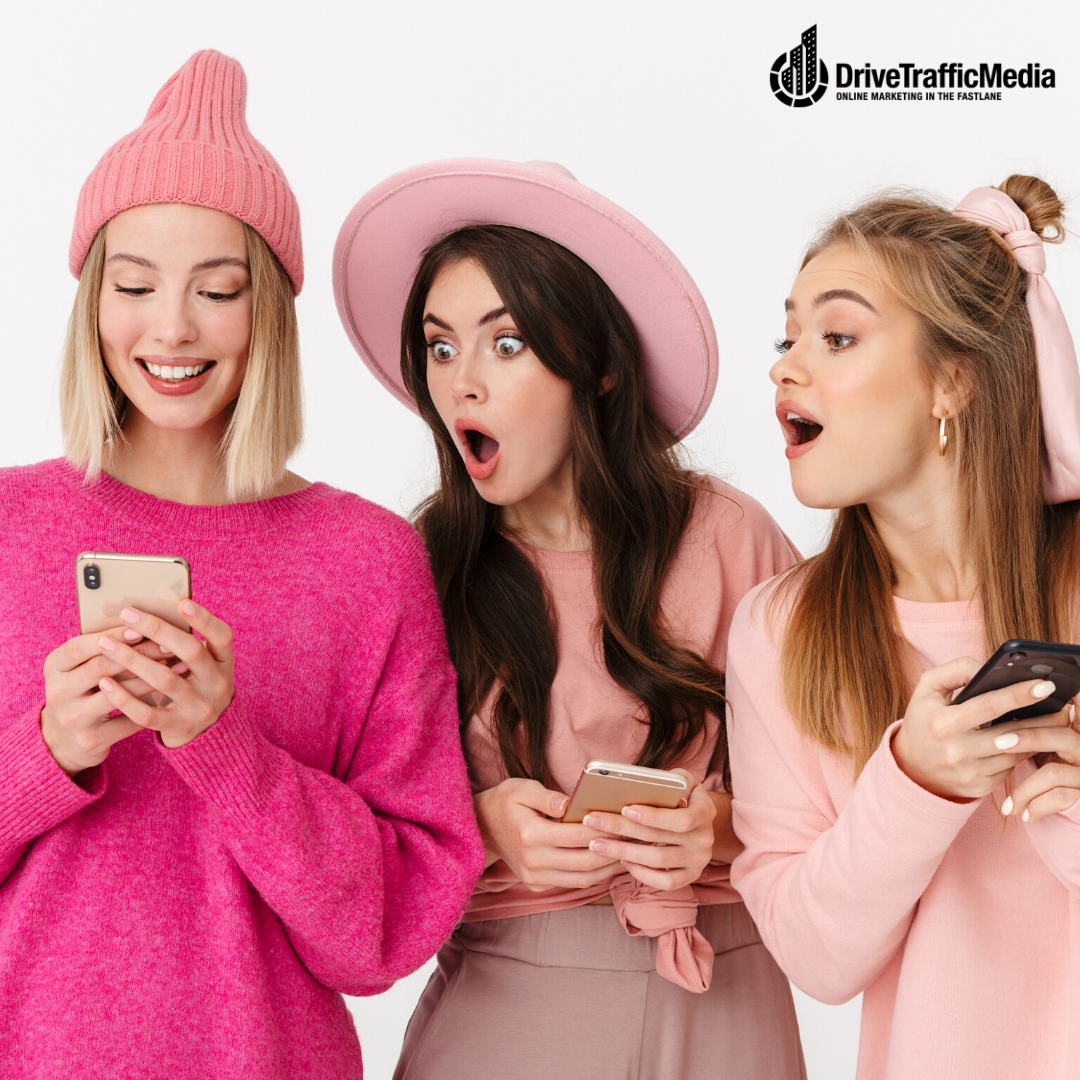 This 2020, it's time to start thinking about how to improve your social media marketing skills. Every year brings some new content marketing trends that will make good use of new technologies, and 2020 is no exception!

So it comes to your social media marketing strategies in Orange County for 2020, check out the five new content marketing trends, and you should try them out.
Live video
If you've been following social media content marketing strategies in Orange County, you already know that live video is viral.

How many brands do you see live videos on Instagram stories, Facebook stories, Snapchat, and more? And many people are watching them, so it's worth a try, that's why they will continue to be popular in 2020.

Facebook found that its users spend 3x more on watching live video than traditional video!

Why are live videos so attractive to viewers? Well, because it's real-time, it's more authentic than the beautiful videos people are used to watching content marketing. Real-time video is not necessarily perfect. This is not the case; this is part of its charm.

Also, with real-time video, brands can communicate with target audiences in the course of answering questions, providing product demonstrations, and conducting interviews with subject matter experts. So be sure to include live video in your content marketing plan by 2020!
Voice search
Another content marketing trend in 2020 is using a voice search. In particular, as more people use voice assistants such as Siri, Alexa, and Google Assistant, brands will need to optimize for voice search.

After all, by 2020, about 30% of online browsing will be completely screen-free! Therefore, you want to make sure that your voice assistant references your content as much as possible, which means you want it to be the first featured snippet to appear, just like it is first in Google's traditional search results.

For doing this, you have to make sure that your content is conversational, so it sounds like the way your customers talk about it. You should also ensure that your content includes long-tail keywords and phrases that describe the area around you, such as nearby landmarks.

Also, you should make sure that "Near me" appears in the title tag, anchor text, and everything else. Follow these tips; they will help you in your content marketing for voice search in 2020.
Interactive content marketing
Engagement is critical, and the easiest way to engage your audience is to interact with them. This way, they not only browse the page and their dwell time is higher.

To make your content interactive, you can create quizzes, surveys, polls, and interactive live videos. Competitions and games are also great for engaging viewers with your content. Also, providing interactive content is an easy way to personalize your content for your audience, which is now famous.

Personalized content can increase customer spending by 500%, so it's worth trying in 2020, and interactive content will make it easy.
Different content of various online communities
When it comes to personalized content, another trend is to create different content for varied online communities, which means you have to tailor the content based on where your audience reads.

For example, most social networks (such as Facebook, WhatsApp, and LinkedIn) allow people to create groups that are centered on common interests. These are all great places to talk to potential customers for product feedback and reviews or to post about your brand.

So if you're marketing a video game, you can make it a priority to participate in gaming groups such as Facebook, Reddit, Quora.

Make sure you not only post information about your brand but also add value to your game-related conversations. Of course, if you want to succeed in this type of content marketing, provide different content for each community you join.

As long as you can get authentic products, you can get rewards through word-of-mouth marketing about the products, which is priceless!
Immersive content
Finally, your content will not only need to be read or watched in 2020. You also need to combine some advanced technologies.

After all, the 2018 Status Report on Chatbots found that 55% of respondents indicated that they would like to enjoy the instant response of chatbots, and 35% said they would like to see more companies using chatbots regularly.

As a result, Chatbots Life found that by 2020, 85% of consumer interactions will be handled without human intervention. This is a good thing. Run your business.

Chatbots are great for answering simple questions about your service, providing detailed information about payments and product delivery, and recording customer feedback.

Another way to provide immersive content in 2020 is to use virtual reality (VR) or augmented reality (AR) on your website. For example, letting consumers demonstrate the experience of your product.

This technology allows people to feel like they are using the product when deciding whether to buy it. You can also create fun games for your audience and increase engagement with a more modern version of content marketing.

Have you already planned out your social media marketing strategies in Orange County for 2020? Let us know!


Beginner Tips For Instagram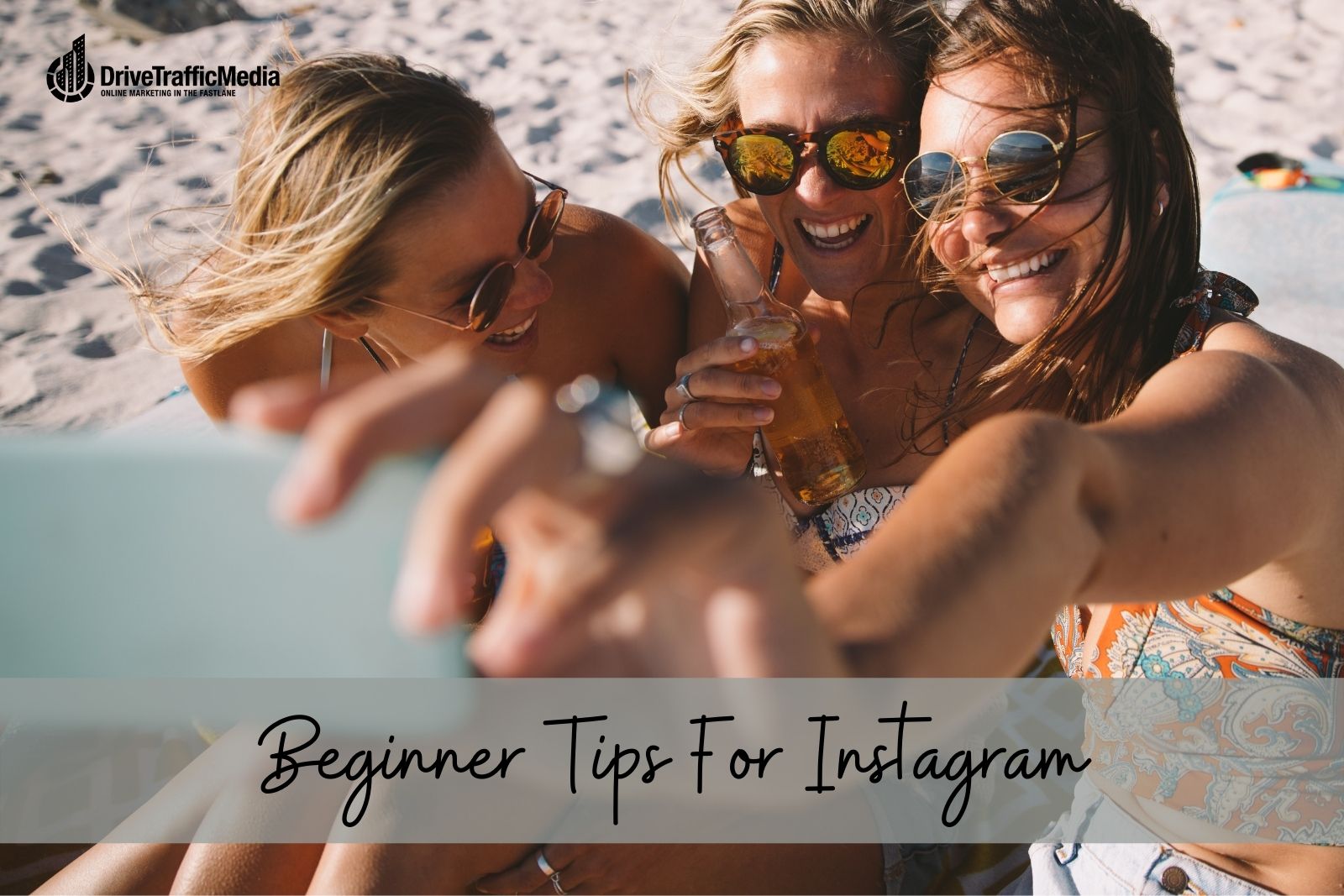 When it comes to Instagram, you need to realize just how important and crucial it is for you to use it to your advantage when marketing online. This is especially important for those who are starting out in using the app and will often make careless mistakes when creating an account and trying to build some online momentum for themselves. In order to ensure that as few people as possible make such mistakes as possible, let's go over the best starting tips for beginners in using Instagram to excel at social media.
The Audience
Before you do anything, you're going to need to understand what your audience is going to want or be interested in the most when you post content online. I'm not just talking about the type of content that you'll be posting about; however, you should also know who uses Instagram the most to ensure you're getting the most out of it. Most statistics have shown that Instagram users have primarily been between the ages of 18-30, so keep that in mind so that you're certain that this is the platform for you.
Photo and Bio
When you create your profile for the first time, you need to make sure that two factors stand out in the best way possible: your profile photo and your bio. Considering the former first, let's start with what we know. We know that your bio must adhere to 150 Characters and is what is used to make a first impression on your target audience. In this bio, you should throw in just what your brand is about with just the right amount of personality to make you stand out from the rest. With your profile pic, it's the same idea, but with just a few different tweaks. Having a photo that embodies your brand while having a clear, concise, yet striking appearance is the best way to get the attention you need. Just remember to put your best foot forward from the getgo because it's rare to get second chances in that regard.
Hashtags and Engagement
When you upload the best content that you can put up, you need to make sure that it matters through other factors outside of the content you create. One method is through hashtags, as the right keywords here and there can make a single post get much more attention if you focus on what is trending at the moment. And if you do get the attention that you want with people commenting on a post or picture you've uploaded, go out of your way to follow up on it so that you can get engagement with the base to get even more attention!
Conclusion
When you try to make a name for yourself on Instagram, it's not just about making quality posts; it's also about making a good first splash amongst those who might be interested in seeing what you have to offer. If you manage to follow this advice and keep yourself engaged with those interested in your brand, then staying relevant on social media can be a more obtainable goal than you previously thought.
How To Stay Positive During COVID-19 Pandemic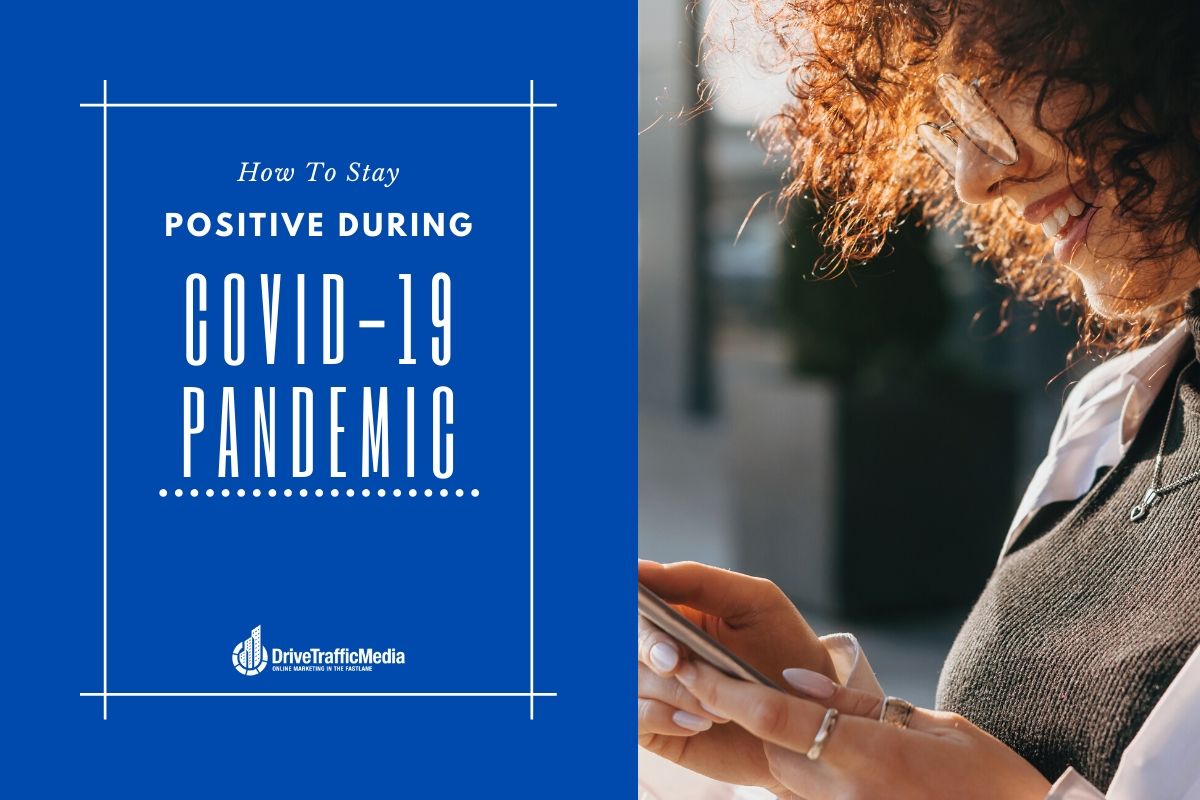 The coronavirus outbreak has shut the borders, pushed back people to their homes, and resulted in an economic downturn. While most businesses with social media in Los Angeles are doing their best to update us about the COVID-19, we feel overwhelmed by the state of the world, and it's critical to stay positive. People are working super hard in times when social distancing is a must. In such a situation, we must take care of ourselves and our loved ones.
Below are the proactive steps that you can take to stay positive, even in times of anxiety and stress.
Distract yourself
Humans are curious by nature. It is effortless to turn over the news of the COVID-19 outbreak almost every single second. You can distract yourself by working out indoors, doing some cooking, engage with your kids, or spring cleaning your house.
Meditate, but it might not help you every time
As a common idea, meditation might help cope up with the situation. Meditate if it works for you, if it doesn't, you can do some other activities I mentioned while you are at home.
Reframe the situation
Stay calm, reframe the situation, and be pragmatic. For example, trying to control the situation and telling yourself that 'I will never be sick' is more harmful. Instead, you can convince yourself to do your best not to be. If you try to be a perfectionist, it will hurt you further, and that's why you'll likely respond with more guilt, shame, and anger.
The more you try to control any situation, the more it will create anxiety and worry. On the other hand, focusing on what can be controlled will decrease the feeling of anxiety and stress.
Never be obsessed over being happy and positive, it's harmful
Those who strive to be happy all the time tend to feel lonely and disconnected from others. Seeking happiness is hazardous, and actively pursuing happiness leads to reverse effects. The rule is simple; the more we try to focus on our joy, the lesser we are concerned about the joy of others. As a result, we feel disconnected and isolated. When you search for joy, you will feel like time is slipping away, and you will be more stressed. Instead of chasing happiness all the time, focus on the small things that often make you happy.
Focus on little things that make you happy
Again a wise approach to stay positive during the COVID-19 pandemic is to focus on positive things. Positive psychology emphasizes focusing on the small things that make a huge difference. Every single day you can take just 10 minutes to focus on the things that make you happy. A great way to do that is to keep a daily journal where you can document and reflect on anything that makes you happy.
Do some spring cleaning
Spring cleaning your home during this quarantine period is a great idea. It is critical because you will be working from home during this period. It is hard to focus on things among all the clutter. Declutter your home office to get the job done more efficiently. A messy workplace is often associated with a lack of efficiency, a dirty kitchen will result in poor health, and a disorganized bedroom is associated with difficulty sleeping.
Use social media wisely
Social media is a great way to connect with your friends and family. So many social media companies in Los Angeles are putting in efforts to keep their followers updated. Today social media is flooded with all sorts of news than ever before, and you should lessen the self-imposed screen time if you see and read bad news. Try to keep your phone out of the bedroom to help you minimize the negativity and focus on the positive news that social media brings.
Stop panicking about the current situation, take some time out, and consider taking steps that we have mentioned above to refresh yourself. Businesses with social media in Los Angeles strive hard to keep their followers updated regarding how they can stay safe amid COVID-19.

What are the measures that you take to keep yourself during the COVID pandemic? Let us know.

COVID-19 is Changing the Way Businesses Approach Digital Marketing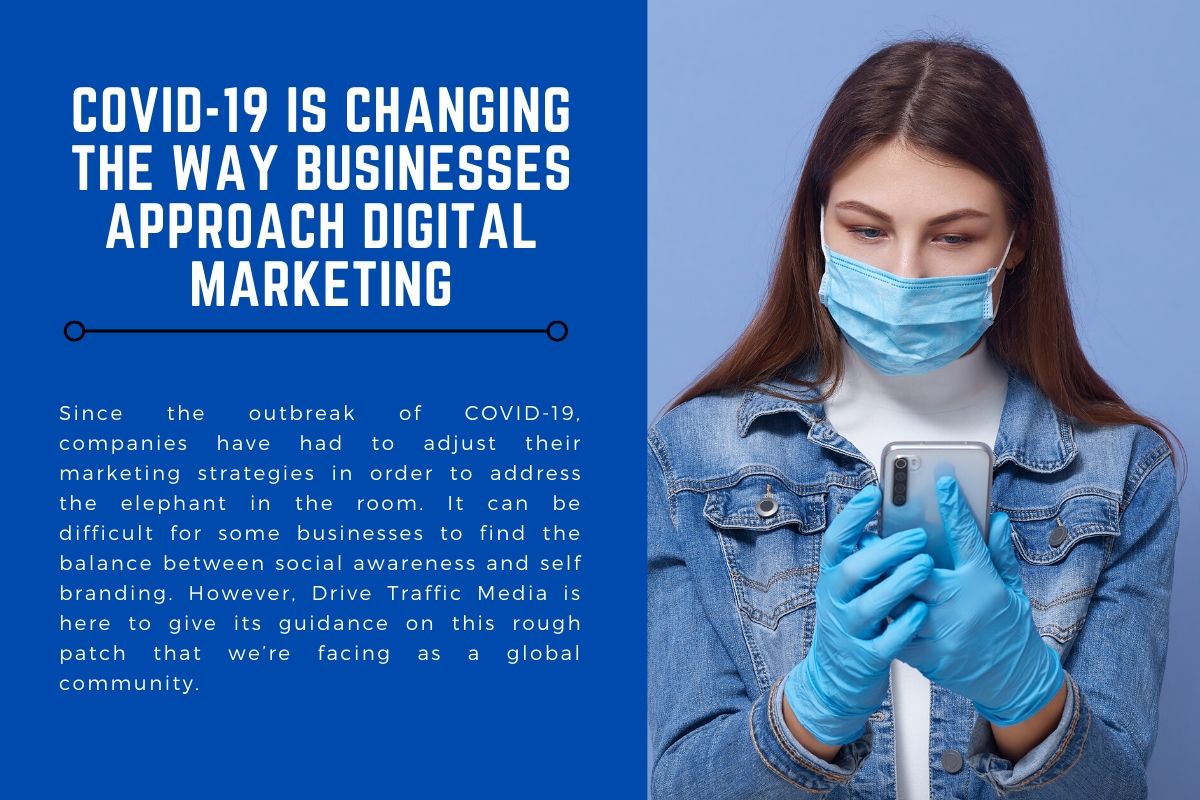 We are living in strange times. Since the outbreak of COVID-19, companies have had to adjust their marketing strategies in order to address the elephant in the room. It can be difficult for some businesses to find the balance between social awareness and self branding. However, social media Orange County experts are here to give their guidance on this rough patch that we're facing as a global community. 

There is not a one-size-fits-all solution. Each company needs to start by looking at their target audience and brand message. Through a deep understanding of this foundation, companies can begin to adjust to the reality of the situation and craft a new marketing strategy that takes current events into account.

Social Media is Becoming More Important Than Ever

Social media experts in Orange County are seeing a spike in social media platform usage now that everyone is at home in quarantine. In March alone, Facebook apps have experienced a 70 percent increase in users. Not only are people looking for entertainment, but they are also seeking the social connection that they are missing from their everyday and wanting to follow up on the latest news.

Marketing companies are having to rethink campaigns and transition to email and social media platforms in order to continue a dialogue with consumers. Now that people are on their phones more consistently, there are a variety of platforms that have been gaining traction. Snapchat and TikTok are two of the most popular apps for entertainment. Snapchat experienced a 47 percent growth of Android users in South Korea this March.

These numbers are hard for marketing companies to ignore. Now that more people are paying attention to social media platforms, it's becoming increasingly important to use them as a channel for brand messaging. However, companies need to be careful with how they approach this transition in order to ensure that audiences are not taken off guard.

Experts in Orange County share their guide for navigating social media strategies in the wake of COVID-19: 

Understand Your Audience

One of the first steps that any marketer should take to develop a successful marketing strategy is to assess the target audience. With an appropriate understanding of the consumer, you will be better able to craft your brand message. In a time of crisis, this is especially important as you do not want to be insensitive to your audience's feelings. Empathy is an important foundation for any marketing campaign.

So, even if you have already been marketing to the same audience for a while, you should still check in with their perspective now and then to make sure that you are adjusting to their needs. Since the COVID-19 outbreak, everyone's daily lives have dramatically changed and even the most static audience is going to want some reassurance and sensitivity.

The way that you can reevaluate your target audience is by going back to the basics. What is their age, location, gender, income level? What are their interests? Statistics like these will help you identify their potential situation as a result of COVID-19.

Once you have a basic idea of who you are marketing toward, you can start to do some research. How is this general group coping with what's going on? What are they looking for in brands that they trust? You can start to answer these questions with research findings and observations as well as think about how your product or service is going to fill the gap in these consumers' lives.

Your audience will react positively to thoughtful marketing campaigns that fulfill their current needs. This strategy will also prove that your company is one worth following and supporting, whether in times of crisis or not.

Here are some ways in which your marketing strategies may change in the time of COVID-19:
Increased sensitivity, more attention to the consumer.
Focus on social media engagement rather than ROI.
Recognize that reports will not be as straightforward or KPI-based.
Do not discard campaigns for a lack of sales, they may function well in a different period of time.
These are just some of the ways that marketing companies are going to have to adjust to the time we are living in. The most important aspect of your strategy should be to continue growing with consumers and inviting new consumers in with your brand awareness. This does not necessarily mean that your sales are going to skyrocket right away (although, some industries are thriving more than others) but it does mean that you are strengthening your company as a whole. Once consumer routines settle in your favor, then you will be benefiting from your marketing adjustments.

Engage in New Platforms

If there is ever a time to try your hand at social media marketing on new platforms, it is now. Marketing companies are not only exploring new platforms but they are also adjusting their posting schedules and content to resonate with audiences in a time of crisis. This is one way to continue a meaningful relationship with audiences.

Here are some examples of new ways to engage on social media:
Video content may be a new way to market your product or service. Exciting mediums like this will help audiences pay attention to what you have to say.
Utilize various engagement properties on social media platforms. Apps like Instagram and Twitter have poll options and other built-in methods of asking for feedback. Some people may be more likely to engage in something like this rather than normal commenting.
Keep track of more things: audience engagement, competitor strategies, and industry influencers. You never know when you may gain some insight from routine observations.
Ask your audience to contribute to your social media! You may ask consumers to share stories of the way that your product or service benefitted them. You may even ask for them to share personal videos and photos to go along with these testimonials. People are more likely to participate now that they have more time at home.
Social media is one of the best mediums right now for marketers to connect to consumers, just as it is the best place for people to connect with their community. Now that everyone is stuck at home, it is important to maintain that line of dialogue that is always necessary to keep your company relevant and your product or service sought out. With thoughtful social media marketing strategies, you will be able to strengthen your bond with consumers. Your audience will appreciate your efforts to inform, entertain, and inspire in this time of crisis and will choose to support your company when they are back on their feet.