5 Content Marketing Trends in 2020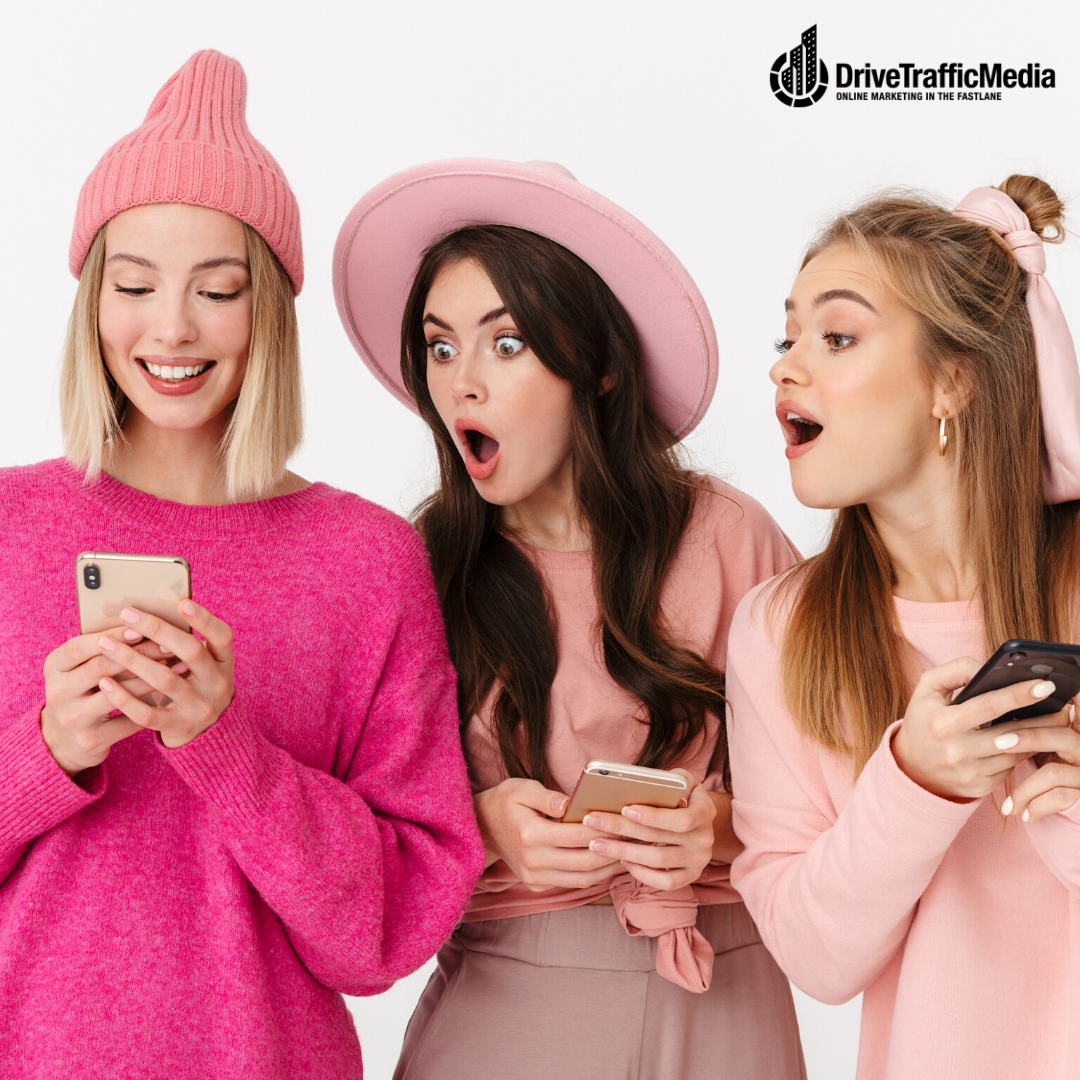 This 2020, it's time to start thinking about how to improve your social media marketing skills. Every year brings some new content marketing trends that will make good use of new technologies, and 2020 is no exception!

So it comes to your social media marketing strategies in Orange County for 2020, check out the five new content marketing trends, and you should try them out.
Live video
If you've been following social media content marketing strategies in Orange County, you already know that live video is viral.

How many brands do you see live videos on Instagram stories, Facebook stories, Snapchat, and more? And many people are watching them, so it's worth a try, that's why they will continue to be popular in 2020.

Facebook found that its users spend 3x more on watching live video than traditional video!

Why are live videos so attractive to viewers? Well, because it's real-time, it's more authentic than the beautiful videos people are used to watching content marketing. Real-time video is not necessarily perfect. This is not the case; this is part of its charm.

Also, with real-time video, brands can communicate with target audiences in the course of answering questions, providing product demonstrations, and conducting interviews with subject matter experts. So be sure to include live video in your content marketing plan by 2020!
Voice search
Another content marketing trend in 2020 is using a voice search. In particular, as more people use voice assistants such as Siri, Alexa, and Google Assistant, brands will need to optimize for voice search.

After all, by 2020, about 30% of online browsing will be completely screen-free! Therefore, you want to make sure that your voice assistant references your content as much as possible, which means you want it to be the first featured snippet to appear, just like it is first in Google's traditional search results.

For doing this, you have to make sure that your content is conversational, so it sounds like the way your customers talk about it. You should also ensure that your content includes long-tail keywords and phrases that describe the area around you, such as nearby landmarks.

Also, you should make sure that "Near me" appears in the title tag, anchor text, and everything else. Follow these tips; they will help you in your content marketing for voice search in 2020.
Interactive content marketing
Engagement is critical, and the easiest way to engage your audience is to interact with them. This way, they not only browse the page and their dwell time is higher.

To make your content interactive, you can create quizzes, surveys, polls, and interactive live videos. Competitions and games are also great for engaging viewers with your content. Also, providing interactive content is an easy way to personalize your content for your audience, which is now famous.

Personalized content can increase customer spending by 500%, so it's worth trying in 2020, and interactive content will make it easy.
Different content of various online communities
When it comes to personalized content, another trend is to create different content for varied online communities, which means you have to tailor the content based on where your audience reads.

For example, most social networks (such as Facebook, WhatsApp, and LinkedIn) allow people to create groups that are centered on common interests. These are all great places to talk to potential customers for product feedback and reviews or to post about your brand.

So if you're marketing a video game, you can make it a priority to participate in gaming groups such as Facebook, Reddit, Quora.

Make sure you not only post information about your brand but also add value to your game-related conversations. Of course, if you want to succeed in this type of content marketing, provide different content for each community you join.

As long as you can get authentic products, you can get rewards through word-of-mouth marketing about the products, which is priceless!
Immersive content
Finally, your content will not only need to be read or watched in 2020. You also need to combine some advanced technologies.

After all, the 2018 Status Report on Chatbots found that 55% of respondents indicated that they would like to enjoy the instant response of chatbots, and 35% said they would like to see more companies using chatbots regularly.

As a result, Chatbots Life found that by 2020, 85% of consumer interactions will be handled without human intervention. This is a good thing. Run your business.

Chatbots are great for answering simple questions about your service, providing detailed information about payments and product delivery, and recording customer feedback.

Another way to provide immersive content in 2020 is to use virtual reality (VR) or augmented reality (AR) on your website. For example, letting consumers demonstrate the experience of your product.

This technology allows people to feel like they are using the product when deciding whether to buy it. You can also create fun games for your audience and increase engagement with a more modern version of content marketing.

Have you already planned out your social media marketing strategies in Orange County for 2020? Let us know!


The Intelligent User in Modern Consumer Marketing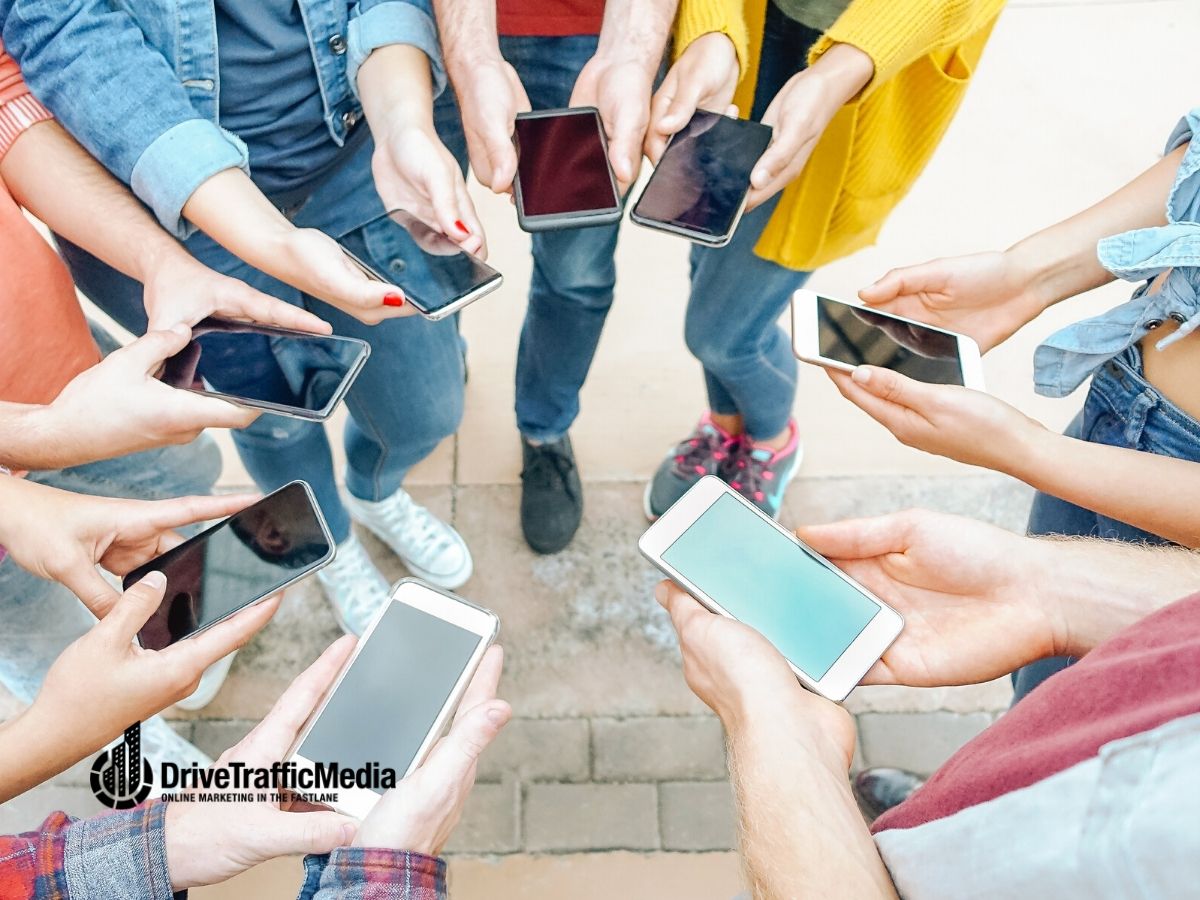 The increasing influence of digital platforms in our modern society has accelerated the interactive abilities of consumer marketing. Instead of remaining passive and docile, the consumer has transformed into an Intelligent User.

Social media has created a two-way lane for marketing and advertising. This new consumer-marketer dynamic is still being discovered by web developers and users alike. Now that the path for communication is open, there is a greater emphasis on the power of choice.

Social media describes the digital network of interactions between people. The form can vary from a YouTube video to an Instagram photo, to a personal blog. What all forms of social media have in common is that they are sharing some kind of content. The nature of social media promotes active communication, not only between those creating content but also by those responding to content. The Intelligent User is born from the culture of adding and analyzing digital content.

Social media is saturated with users and developers, which means that there is a lot of content to sift through. This can often make it quite difficult, even for the Intelligent User, to assess the quality of the content they are being shown.

Not only is there a plethora of web content, but this content is also being spread at a rapid pace. Social media encourages the chaotic firing of information from one digital medium to another. Thus, it is easy for information to become muddled in the process.
Anne Kavanagh, of Global Travel Retail, asserts that this phenomenon has created an environment in which all information (even untrue) is being absorbed by the Intelligent User. While there is truth to the statement that social media has created a surplus of digital content, this does not mean that the Intelligent User is a directionless sponge.

Marketers that wish to understand the new consumer must begin by discovering the patterns and logic that govern the Intelligent User. While social media is fast-paced and oversaturated, it also maintains a natural flow.

To the untrained eye, social media may at first appear nebulous and grand but there is, in fact, an infrastructure that surrounds its mechanisms. The Intelligent User plays a critical role in shaping the direction of communication.

To the Intelligent User: You are given the power of choice. No longer a passive observer, social media has created an environment in which you can make a difference. Much like in life, the experience that you gain from digital interactions depends on the investment you put in. Taking advantage of your active role will allow you to create a better experience.
To the Developer: You need to pay attention to the users who are evaluating your product. Make sure that you are taking note of their feedback. Remember that users do not always respond well to change, but new ideas are often needed to improve the digital atmosphere. Don't be afraid to try out new ideas and be attentive to users' reactions.

Four Main Types Of Market Segmentation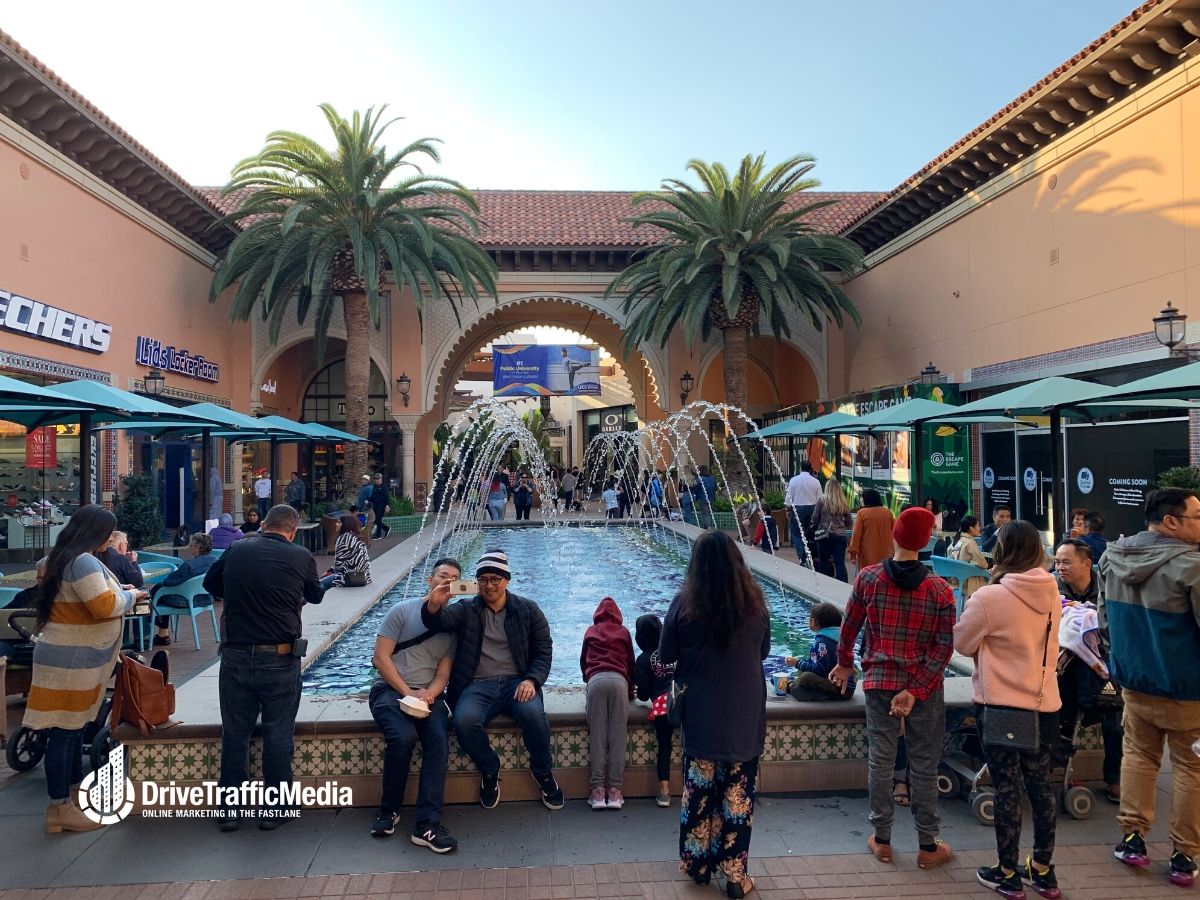 You have spent a lot of time and money developing the perfect marketing strategy for your social media agency in Orange County, and you want your message to resonate with potential customers, right?

Communication is an art, and as the size of the audience increases, the chances of information being lost, confused, or completely avoided are very high. The wider is your audience, the broader will be their preferences, needs, and insights. This may put your social media marketing in Orange County at risk unrelated to a large group of people.

This is why segmenting the target market is essential. In this way, you can focus your marketing efforts on a single customer base and better meet their specific needs.

This approach gives your brand an edge over your competitors because you can prove to potential customers that you know them and what they need most.
What is market segmentation?
Market segmentation is the process that brands use to divide target markets into smaller groups of people with common characteristics to optimize marketing, advertising, and sales efforts.
Four market segments
You can use various approaches to do market segmentation. Let's explain the four main market segmentation approaches and provide some examples to help you get started.

Whatever approach you choose differences in benefits, values, and preferences vary widely among cities, states, regions, and countries.
Geographical segmentation
Geographical segmentation locates customers based on predefined geographic boundaries. The differences in benefits, values, and preferences vary widely between cities, states, and countries, so marketers need to recognize these differences and advertise accordingly.

Consider products such as coats and swimwear. Winter coats are often sold in the country's colder northern regions, while southern areas may only find coats in winter specialty stores.
Similarly, in warmer states the bathing suits are sold throughout the year, however, they are sold only during spring and summers in the colder countries.

Use the most powerful intent data to find out the location of current and potential customers who are looking for your product.
Demographic segmentation
Demographic segmentation divides the market into variables such as age, gender, education, family size, occupation, and income, etc. Market segmentation is a widely used strategy because a particular product can satisfy a clear personal need involving at least one demographic element.

Age may be the most obvious of all of these variables, which is essential for marketers, as the fast-paced nature of changing preferences promotes them at all stages of life.

Even media consumption varies significantly between generations, so it's essential to realize what your target age is and the channels they use to consume information.
Psychological segmentation
Different from geographic segmentation and population segmentation, psychological segmentation focuses on the inherent characteristics of target customers.

Psychological characteristics can include values, personality, interests, attitudes, conscious and subconscious motivations, lifestyles, and perspectives. To understand your target customers at this level, methods such as focus groups, surveys, interviews, and case studies can successfully compile such conclusions.

Think about the lifestyles of people who live off the surf in small towns by the sea and those in big cities where American companies work. Their daily needs and needs are very different, and marketers must recognize these differences to succeed.
Behavioral segmentation
Behavioral segmentation is similar to the measurement of psychological segmentation but focuses on specific responses and how customers make decisions and purchase processes.

Attitude towards your brand, how it is used, and its knowledge base are examples of behavioral segmentation. Collecting such data is similar to how you look for mental data. Review sites may also be a useful tool when searching for this information.

Brand loyalty is a good example of behavioral segmentation. I bet you will think of a brand when reading this article, even if you haven't read the reviews, you can continue to buy and trust enough to buy new products of that brand.

This type of brand loyalty results in a consistent buying pattern, which is categorized as behavioral characteristics. Marketers work hard to make consumers love and stay loyal to their brands to maintain a constant buying cycle.
Ready to implement your market segmentation strategy?
Here are five simple steps to implement the market segmentation strategy.
Define your market
Find out where does your brand and product fit in the current market environment? How big is the market? These are essential issues to consider when starting this step.
Segment your market
This is an exciting part of segmentation. Decide which of the four segmentation methods you want to use. Remember, you can use multiple! Find the perfect combination for your brand.
Know your market
Ask your customer base questions about the segmentation category you selected. In this step, you should gradually understand the target market. Make sure the questions you ask in the survey will provide measurable solutions.
Build your customer base
Explain the responses you receive to create dynamic segments unique to your brand.
Test your strategy
Make sure your answers are correctly interpreted by testing on your target market. If you have no relationship with the segment you created, you will need to reconsider your survey methodology and analysis.
Take marketing strategy to the next level
For each marketing team, market segmentation is a very effective strategy. Prove that you know them by providing customers with tailored information to understand their lives.

What do you think about market segmentation and which segmentation strategy you are using for your social media in Orange County, tell us in the comment section below!

How to Become the Best Digital Marketer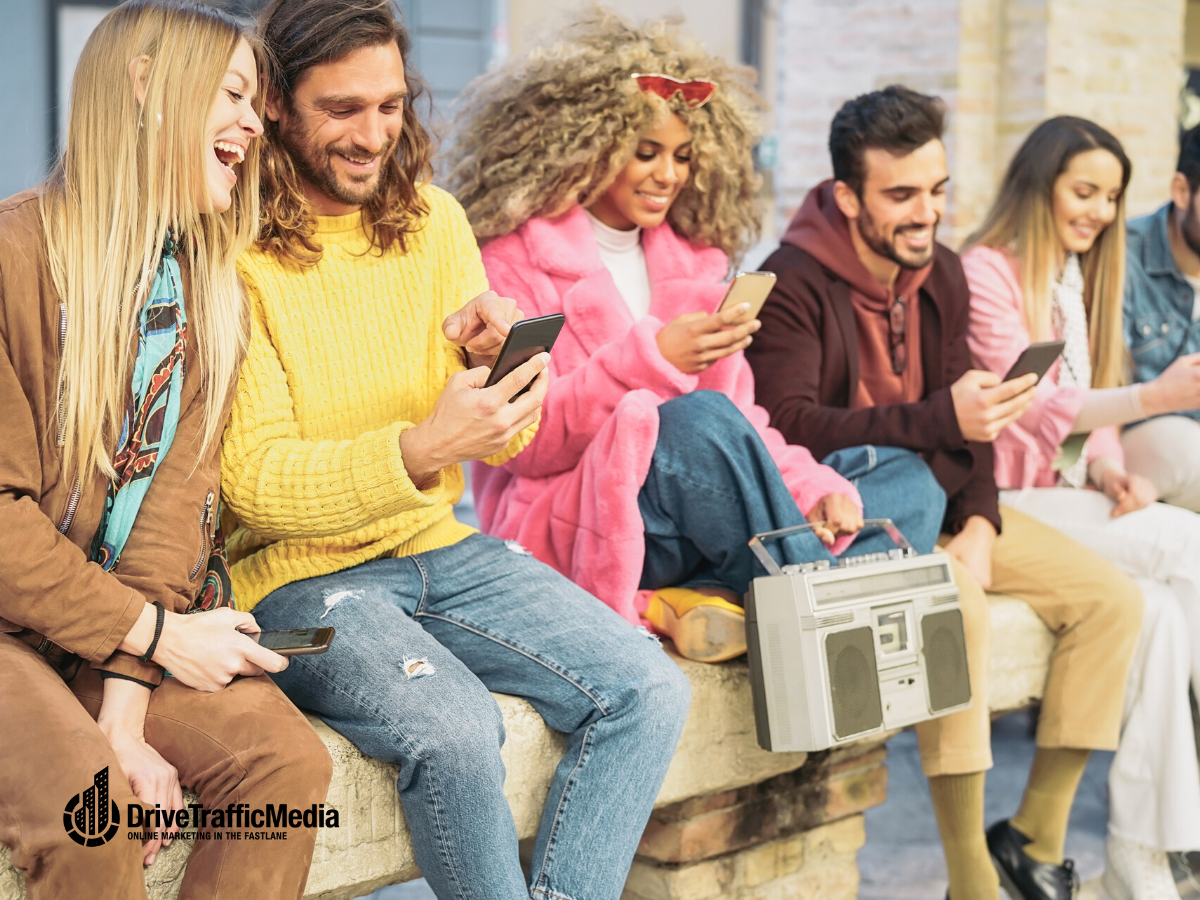 With the advancement of digital technology and changes in social media marketing in Orange County, digital marketing is expected to make a significant progress in the future.

We see e-commerce players and search engines becoming giants. Such as Amazon prioritizing the market, Google has tested new methods such as shopping tags to enhance customer experience and leverage purchase intent, and valued customer experience and engagement by introducing algorithm updates.

Voice search and vernacular search are increasing, and this trend will grow exponentially by 2020.

So how do you become a leader in social media marketing in Orange County this 2020?
Integration of technology and marketing:
Preparing for end-to-end customer experience
It is vital for business organizations to combine their marketing insights with technology.
By merging with digital marketers to provide end-to-end customer experience, the development of artificial intelligence will play a huge role.
Marketing automation
Everyone loves modified personalized content; today, data is more mainstream than ever, and with countless insights from massive amounts of data, marketers will have to consider providing more personalized and customized content.
Therefore, due to the combination of technology and marketing, marketing automation will not only develop, but it is expected to undergo significant changes.
Investing in AR / VR
The use of AR and VR has forced marketers to develop strategies to serve consumers through technology better.
This will also bring about further changes in the process of gathering information for business organizations and customers. Marketers will have to introduce digital innovation to improve the overall online experience for consumers.
Facebook AR Advertising
Facebook has been investing heavily in AR and expects it to become the trend of the future. Organizations can interact with their target audience and offer products based on how they buy.
Evolving to measure online store visits
For businesses with an online business, the main challenge is to determine the number of visits to the store through online promotions. With digital marketing expertise and offline behavior, organizations must invest in digital tools that provide accurate information.
Become a Google Shopping Master:
In the digital marketing space, Google Shopping is expected to change dramatically, and we recommend that you maintain the status of all information related to Google Shopping.

Amazon is expected to be the next big thing in vertical online shopping advertising so that Google Shopping will step into this segment.

Google has begun to scroll through the shopping tabs through natural search across the field to provide more structured shopping options for you to choose from. Therefore, for digital business organizations, it is essential to prepare their digital departments for heavy shopping.
Adapt and lead to significant changes:
Voice Search
As the demand for voice-based AI devices continues to grow, such as Siri, Alexa, and Google Assistant. Voice-based advertising for marketers is expected to increase significantly. By using these products, people will be able to order products by name and size.

The number of voice searches is increasing every minute, and by 2020, this will bring a massive trend shift.
The supremacy of video
an average of 30 hours per week on TV or any form of video content, video viewers have reached the highest level in history. This considerable trend shift is happening by watching videos on mobile phones and TVs.

Content from video channels like Amazon Prime, Netflix, Hotstar, Voot, zee5 is being consumed at an unprecedentedly high rate. For digital marketers, using ads on mobile or channel-based video content is critical.

Leveraging the Internet advantages of service providers, digital marketers can now take advantage of new areas of opportunity.
Native ads replace mobile ads
In mobile display ad revenue; the forecast for native ads on mobile ads is estimated at 63%. This clearly shows that native ads dominate display ads. Native announcements contain fun and relevant content, so they are more engaged than any other display ad.
Closer to the customer with the customer:
In order to provide customers with more personalized content, brands are shifting their focus to individual messaging applications, and this trend will continue in the coming years.
Advertising on WhatsApp
The huge influence of WhatsApp has not yet been developed, and it is currently the most significant social messaging application.
Recently, WhatsApp's first TVC was launched; as the advertising budget on WhatsApp changes, it is expected to grow with the development of large-scale marketing channels.

To build brand awareness and brand connections between customers, social channels must be tightly controlled. As many new features have been added to Instagram, YouTube, etc., social channels are constantly evolving.

Social media will continue to exist and nowhere to go. Therefore, digital marketers need to mark their presence on social media.

These are the social media marketing trends in Orange County you must follow in 2020. What do you think about this, please share your views in the comments section.