How To Promote My Company With Instagram: A Brief Tutorial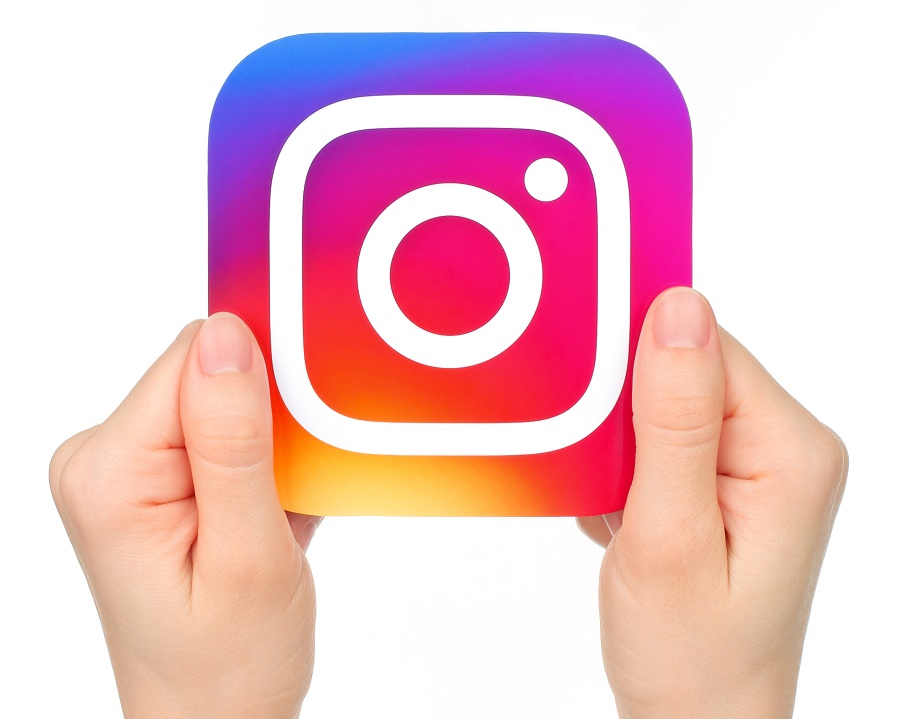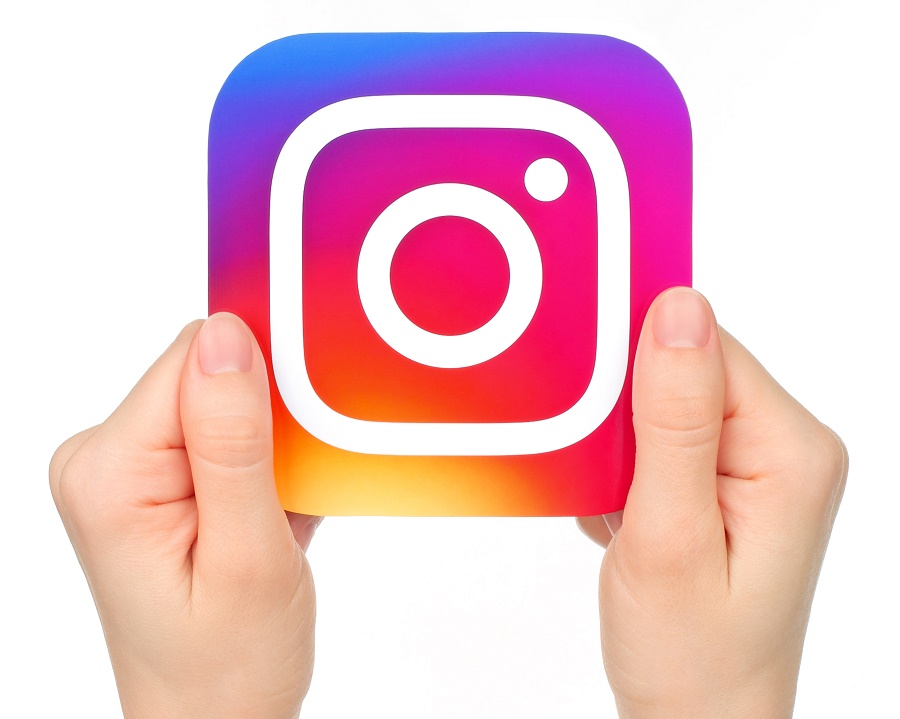 Part of the appeal of Instagram is that it's seen in some circles as the trendy, hip social media platform, more so than Facebook and Twitter. While that is certainly debatable, what's true is that there are Instagram users who aren't active on those other two, or who neglect their accounts there. That means that as a business owner who is trying to reach customers through as many platforms as possible, you should pay attention to Instagram. In this article, we talk about the basic answers to the question of "how to promote my company with Instagram."
One thing that you can do, once your profile is up and running, is to be an engaged and active user. You shouldn't just be publishing random content, and hoping that all of the other details are taking care of themselves. Follow other people and brands whose message you like. When people comment on your posts, respond to them. Let your followers know that yours is an interactive brand…let them know that you're paying attention, and that you value their feedback.
You should also try to stick to a single branded theme. Make sure that your posts are on target, showcasing your brand in the way that you would like it to be depicted. If you can get some testimonials about how awesome your products are, that's always good to showcase as well. You want potential customers to see that you already have a niche in the market, and that you've established yourself. If you're seen to be what's "in" right now, others will want to jump on the bandwagon.
You should also try and mention trending topics, and try to incorporate what's happening in the world with your products and services. The news cycles have become so rapid that you want to take advantage of people's brief attention spans. When something is dominating the news, you should try and mention it, always assuming that it is tasteful to do so.    
Remember to keep posting new content every day, engage with your followers, and let them know that they're appreciated. You should have an established brand in no time, and if you have one already, this will be just another platform through which you can interface with your followers.
Building a Personal Brand for Your CEO Should Be a High Priority for Your Company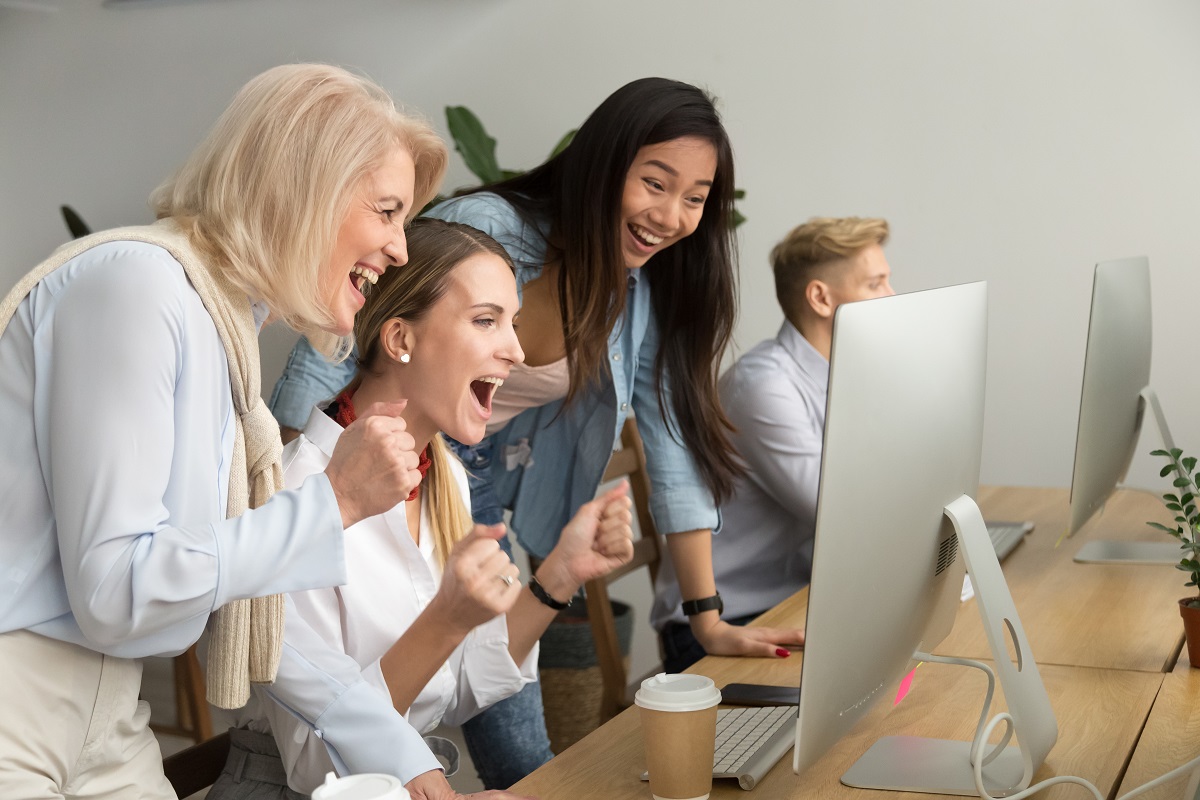 Sometimes genius and misanthropic tendencies go hand in hand. It's rare that you have someone who has social graces and also the creative energy and talent to launch their own company which rises to prominence on the world stage. But whether it comes to them easily or not, the CEO of your company should make building a personal brand a part of their agenda. If they don't, their business and all of its employees will suffer.
Why a CEO Brand Matters More Than Ever
The foremost answer to the question of why building a personal brand matters to your CEO is that much of a company's market value stems from its CEO's reputation. If you don't believe this, look at how a company's stock plummets amid rumors of turmoil in a CEO's private life. What's happening with a CEO brand can directly impact the perception of the company. Fair or not, a CEO has celebrity status, so what they say and do matters.
What Does That Mean for CEOs?
What this means is that building a personal brand for your CEO should be a focal point for your company and everyone who is elevated in its hierarchy. If your CEO doesn't like to appear in public very much or does not give off the vibe of being charming, sophisticated, well read, etc., then it's sometimes necessary to bring in a team of professionals to craft a brand identity for them. Your CEO's appearance and personality should be in keeping with the image you want to convey for the rest of the company.
Building a personal brand might mean social media training. It could mean elocution lessons, a new wardrobe, appearances at charity functions, or you might need your CEO to engage in publicity stunts like the high-flying Richard Branson is apt to do. How your CEO comes across is how you want your company to appear.
A CEO who remains behind the scenes and has no personal brand to speak of will be the subject of negative press because they'll be slapped with labels like "reclusive." A reclusive CEO does nothing for a company's bottom line, and hopefully, they'll be able to understand this and act accordingly.
A robust CEO brand can boost interest in your company and allow you to reach new heights faster than almost any kind of marketing or advertising efforts. Building a personal brand can be a tedious process, but it's one in which your CEO must engage. If not, then your company is likely to remain mired in mediocrity while others claim the lion's share of commerce in your niche.
Consider the Candidates for Fractional CMO Carefully Before You Hire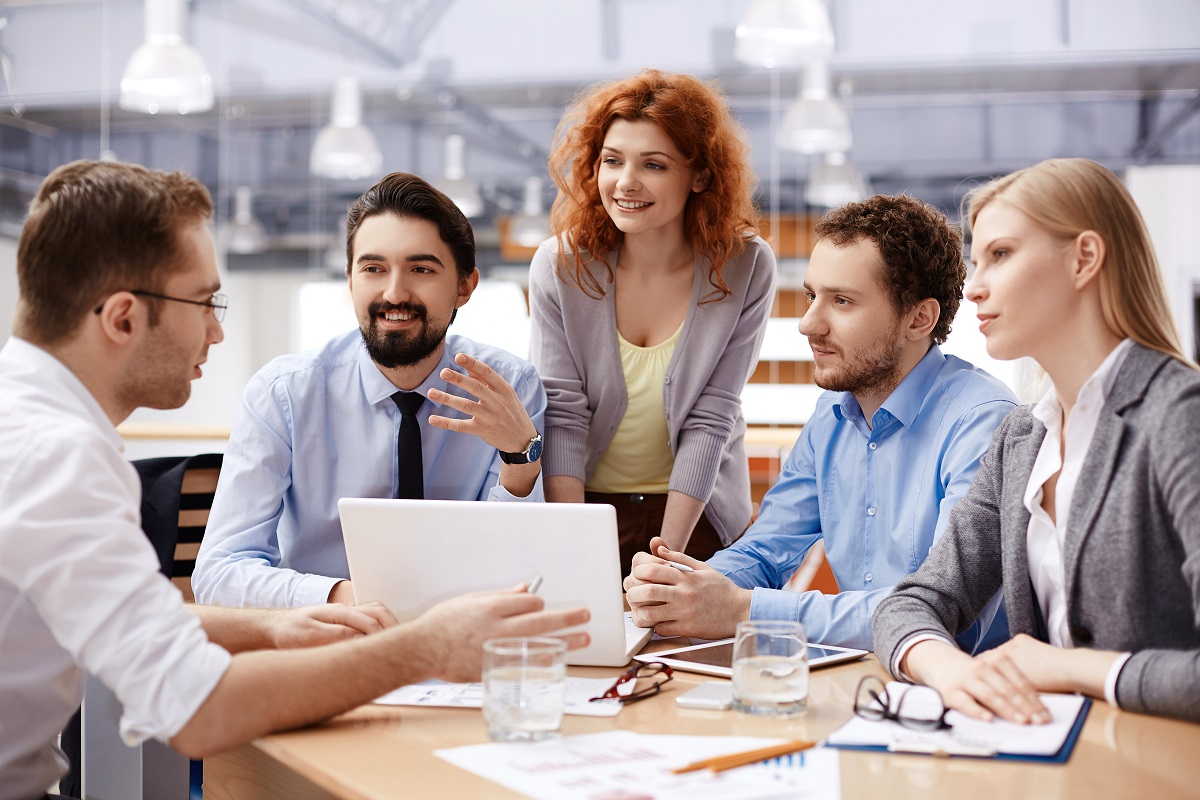 If you're not familiar with the term "move the needle" as it relates to businesses, it's usually employed when the idea is that you want to get more sales or spread awareness of your brand. If your growth has been stagnant, then it might be time to make some changes, and bringing on a fractional CMO could make all the difference for you.
But how do you know if a fractional CMO is going to be the right fit for your business? You've taken a lot of time to build up your infrastructure, and you might be hesitant in believing that fractional consulting will get you the results that you're craving. To ease your mind, try asking these questions of your potential fractional CMO before you hire them.
Do You Specialize in Certain Industries?
The best individuals for fractional consulting are likely to specialize in specific areas. If the candidate at which you are looking hasn't had any previous experience in your industry, then you should be hesitant to hire them.
Fractional consulting often requires someone who knows about regulations, laws, and a general workflow that is unique to your industry alone. This is not a spot where you want a jack-of-all-trades, but rather someone who can point to experience working for some other companies that closely resemble yours.
What are Some of Your Most Successful Prior Projects?
When you ask this, the candidate will have the chance to tell you about some situations into which they were brought where they were faced with challenges similar to what your company is asking them to do. If they can tell you in detail about what they did to overcome those challenges then you might have found the right fit for your fractional CMO position. Don't be afraid to ask for some references to verify their claims in this area.
Are You a Full-Time Fractional CMO?
Some individuals become fractional CMOs as a matter of temporary convenience, while they still have another career on the back burner. This sort of person is probably not going to be suitable for the job.
You might not be planning to retain their services long term, but you still need to be sure that the responsibilities that you are bestowing upon them have their full attention. That's not likely if they have some other means of income that is taking time away from their work for you.  
Fractional consulting is something that's not suitable for just anyone. It takes a rare kind of personality and skill set to be able to take over the marketing for a company and direct your efforts in that area on a purely temporary basis. Make sure that you've found the right fit before you hire or you might end up with a worse situation than before you filled the position.  
Is It Time for Your Company to Consider Bringing in a Fractional CMO?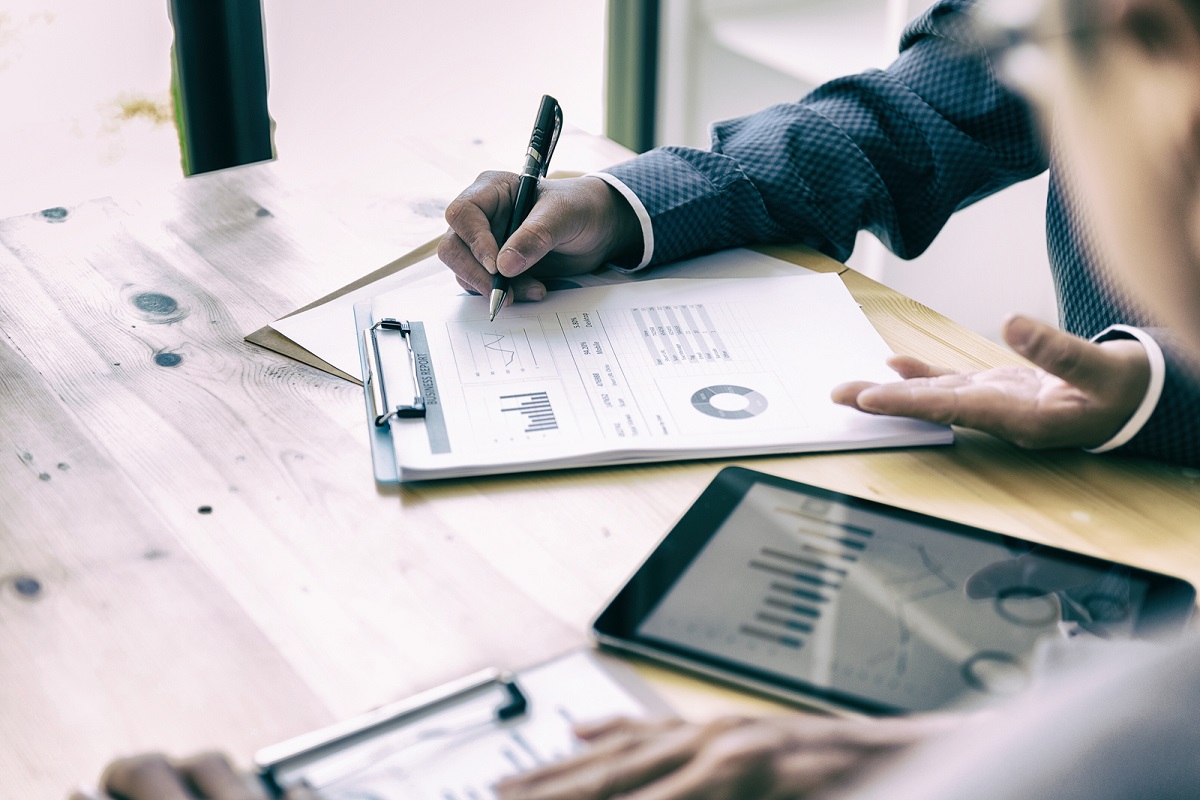 A CMO, otherwise known as a chief marketing officer, is a position that not every company decides to fill. Whether you wish to do so is going to depend on many factors, including the size and complexity of your business, your plans for the present and future, and the state of your finances. There is another option to filling the CMO position on a full-time basis, though, and that is to bring in a fractional CMO. Fractional consulting is becoming more common these days, and there are several distinct reasons that this may be the most suitable choice for you.
SEO Expertise
SEO, or search engine optimization, is something in which your company is unquestionably going to need to engage. A fractional CMO who you bring in for consulting purposes is likely to be well versed in this area. It's not likely you're going to want an individual in that position to handle your website and social media optimization themselves, but they can certainly provide your team with some advice in that area. The ideal fractional CMO should be knowledgeable in several areas, SEO being only one of those.
Social Media Help
As we touched on, someone who you bring in for fractional consulting should know quite a bit about social media and what it takes to run an effective campaign on the various platforms. Whether you're active on Facebook, Twitter, YouTube, LinkedIn, or any of the dozens of others that see daily use around the globe, a fractional CMO can instruct you regarding the sorts of posts that are likely to get the most engagement. Social media can be a way for you to attain your goals, but only if you are using it correctly.
Help for Your Various Departments
If you're a company that manufactures physical products, fractional consulting can be useful there as well. A skilled CMO can do more than handle SEO and social media. They can also work alongside your product development team, provide leadership to your sales team, and work with key account managers to help them keep your most vital clients happy.
With a fractional CMO on your side, your company has a better chance of launching products successfully, retaining its most necessary clients and customers, and becoming a household name if that's one of your goals. Bringing in a transitory CMO for consulting work makes the most sense for a lot of businesses these days. There is no reason you can't get on board with the trend if you can find yourself the right candidate.