6 Powerful Ways To Make Money On Pinterest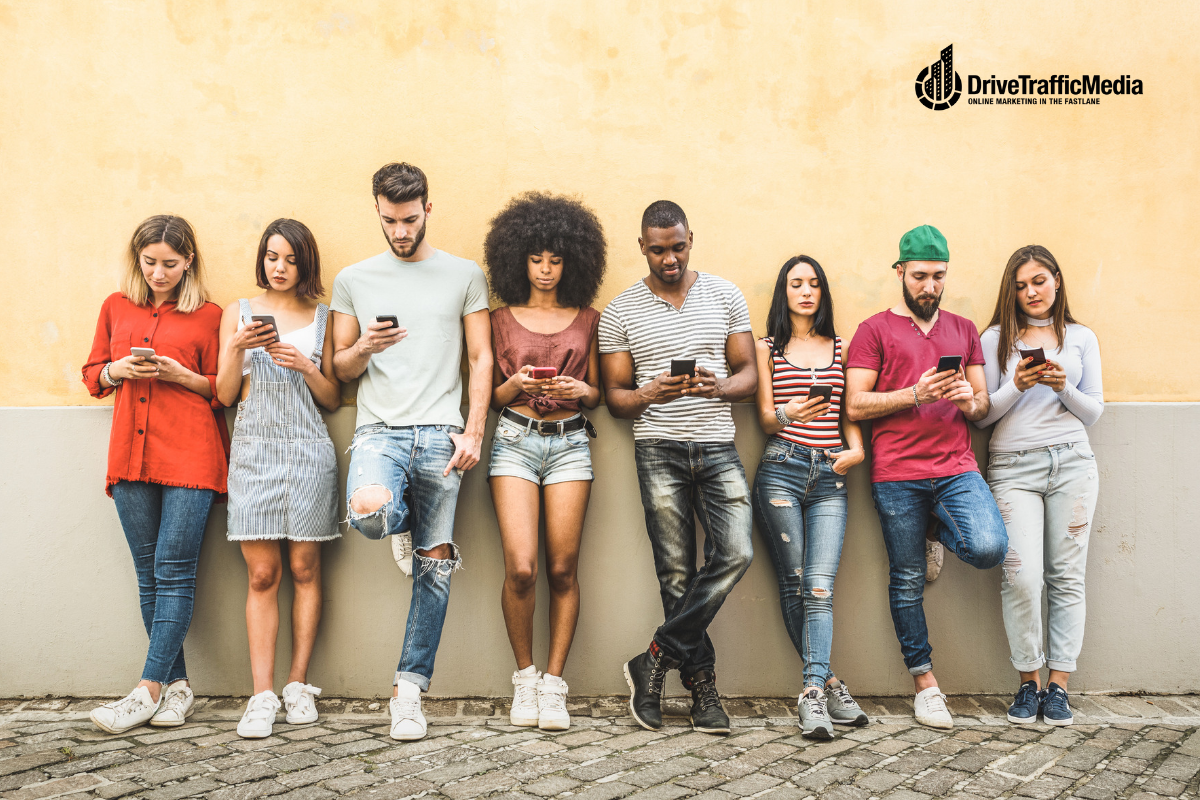 Besides being a visual social media platform that a majority of people adore, it is a powerful tool. You can share images about your ongoing projects, the goods as well as services you are selling, and to visually find new passions as you click through the images other Pinterest users have posted.
Social media Orange County likes to think of Pinterest as a giant web-based pinboard, or old school bulletin board that has now gone digital. Although saying that, some kudos needs to be given towards the amazing organization function it has compared to the old fashion ways of bookmarking or saving the favorite things you see whether it was from a newspaper or magazine.
Now with Pinterest, you no longer need to tear out an image or recipe from a book and save it in a dark place in your drawer. It works on the same principle, but allowing the user to 'pin' or save images they found on a website, or instead from Pinterest itself. They are pinned to various boards, that are used to categorize the user's image collections. When the user wants to make that chicken casserole they saw earlier, they can just go to the board the recipe is under and easily click on the casserole image. It will open in a new tab to where the recipe originated on the web.
Pinterest is also a social network that allows users to interact with one another by commenting, liking, resaving another person's things and private messaging with one another. What many people do not know is that Pinterest is a very powerful tool that you can earn money from. How can you do that? Social media Orange County shows us how in the following methods below:
Chase Your Passion, Find An Audience And Sell To Them
Your passion could be something that people are willing to spend money on. If you are a health freak, love to eat right and exercise, then create a Pinterest account and boards that will attract this audience. Bring followers to your boards, and create a mailing list. There are some enthusiastic Pinterest users that have more than a million followers. However, do not think you need that many to sell to your audience. Obviously, the more you have the more consistently you will bring in an income. If selling your own goods is not your game, do not sweat. Many marketers look out for Pinterest accounts with thousands of followers, so they could approach you with an offer.
Select A Company To Get Behind Of, And Request Them To Sponsor You
Focus on a group, and find your Pinterest audience as mentioned above. Once that is established, choose a company that offers products that you think your audience would find useful and worth handing over their money for. Again as an example, if you have a health audience, get in touch with companies that sell health supplements, or probiotic drinks. To convince the companies you have approached to take you on, have your Pinterest statistics on hand and do not be shy to ask for a sponsorship. Make a deal with them that involves using their branding on your account for a year.
Advertise Affiliate Products
There are companies out there that want someone who will promote their products for a small commission on the amount of the sale. Search around for companies that sell products that fit within your audience to advertise, and join up as an affiliate. After that, promote the products on your boards, using the affiliate links. If you use the URL-shortening service Bitly to handle your links, you can track your pins and boards for the number of times people have clicked on them. Keep in mind that Pinterest sometimes intervenes and goes against affiliate marketing spammers. If this happens to you, link your pins to your own website where you will not be bothered for using affiliate links.
Use SEO Planning To Get Noticed On Pinterest
It goes without saying that if you want to make money on Pinterest people have to be able to find your pins and your boards. Therefore, using SEO strategies can help you get the attention you want on Pinterest as well as search engines. Start with your about profile. There is an allowance of about 200 characters, which is about 50 words, so make it count. Apart from being clear and detailed, use the keywords you expect searchers in your niche use. Additionally, do not forget to use SEO on your pins, You have 500 characters, which is 100 words to create a description. So, take advantage of that to add keywords and links. Social media Orange County suggests trying to add the keywords naturally, so they do not sound spammy.
Start Re-Pinning Other People's Pins To Gain An Audience And Make Coin
Keep in mind that Pinterest is a social network, so to get people to re-pin your pins you have to make sure to stay active. Get into the habit of pinning other people's pins, especially those people who are in your target audience. Eventually, they will begin to notice you, and might even start following one or more of your boards.
Make Bank By Teaching Pinterest Strategies To Others
Pinterest is always growing and evolving, and another industry has built around it with developers creating tools to help Pinterest users. After you have gained the experience and confidence of using Pinterest, try making money by offering teaching strategies to others, For instance, you can create e-books and courses that teach what you have learned.
So do not hesitate any longer to start using Pinterest. It is totally free to sign up and as shown above, is an effective and fun way to make money online whether it is on a full or part-time basis.
4 Smart Social Media Management Tips To Rule The Digital World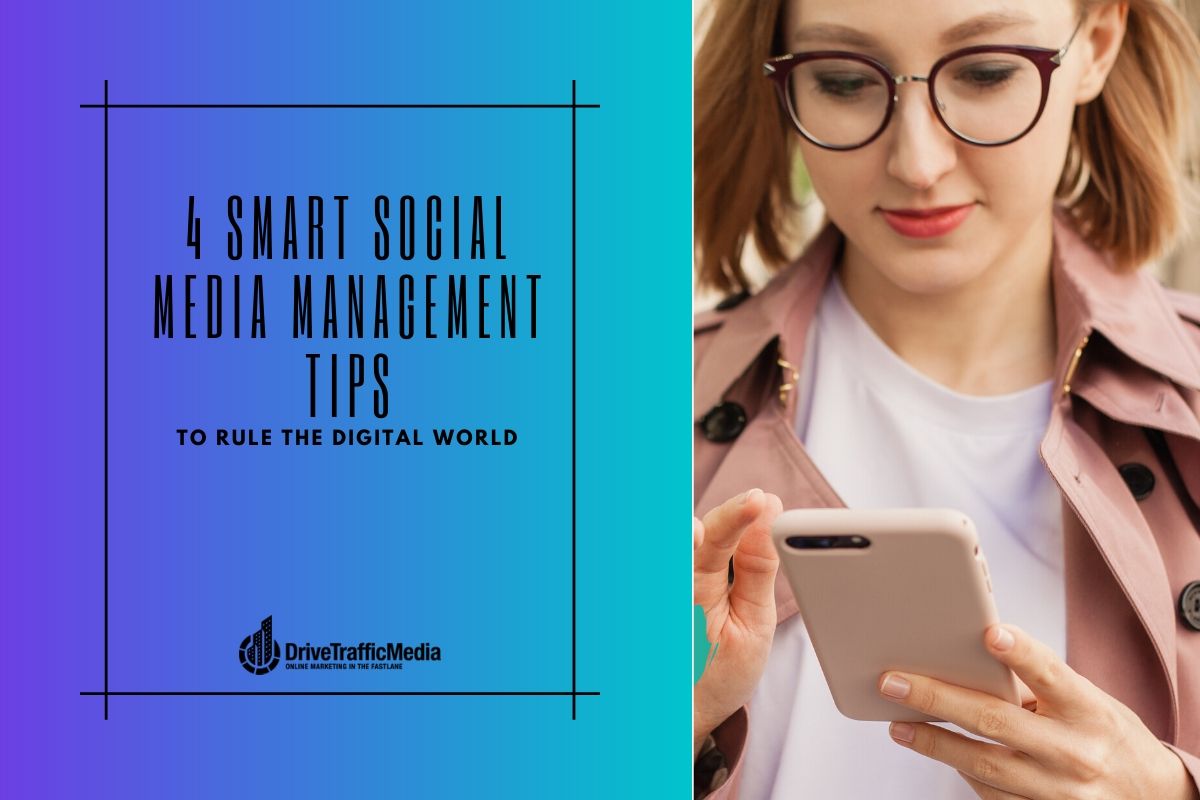 Managing social media accounts is an ongoing task. In more than a decade of its existence, social media has changed from a selective splurge to a mandatory investment.

Social media brand building in Orange County is about, "build, nurture, and attract customers, and they may stay and stay forever."

That's right! Social media is a place where if you want to rule and let people stay, you have to build your authority, give full play to your jurisdiction, and get people smartly involved.

On average, 7 out of 10 people have a social media account. Users spend more than 2 hours per day on social media.

Social media in Orange County is a great resource to attract your target audience. If you are not participating in social media platforms, it will lead to ineffective marketing strategies.

If you crave a social media strategy, read on. Below are the social media management tips in Orange County that will help you control the digital space.
1. Organize your goals. Get things done
To launch your social media strategy, having a solid plan, goals, and objectives is essential. When properly combined with your marketing goals, social media marketing can be an active part of your overall marketing strategy.

Do you want to achieve your goals? Writing those goals is critical. According to recent research, if you write down your goals, you are 30% more likely to succeed. In some studies, this number is as high as 40%.

Here is what you can do:
Set deadlines for what you want to achieve.
Make use of numbers.
Make your goals wise
Measurable
Achievable
Relevant
Timelimit
2. Know your audience
For online business success, all you need to do is interact and connect with your audience.
But before you do, you should know who your audience is. What are their desires and needs?

How to understand your target audience?
Dig into their demographic details and study them carefully.
Comment on different blogs with similar audiences.
Elegantly respond to comments/questions you receive on all social media channels.
Survey to understand the pain points of your audience.
Collect real-time feedback.
Participate in forum discussions for specific audiences.
3. Create content carefully
The power of social media depends on the ability of your content. Crafting social media content is critical. Content is everywhere. If your content is good, no one can stop you from winning. If your content cannot create that bling, you will have nowhere else to go.

But before you start creating and publishing content on all social media channels, it's essential to understand what each network does.
4. Promotion is the key to success
No matter how awesome your content is, it's useless if it's not noticed. Promoting your content smartly can enable you to win in this digital age. If it's developed well, you'll watch the show.

You can use automated tools, such as Senator, to help you manage your social media platform well. With Senator, you can-
Pre-plan your posts on social media
Control the type of content posted
Weekly, weekly, monthly release
Automate social media publishing tasks
Publish content on different platforms
Detailed tracking results
Efficiently manage multiple social media accounts
Also, you should support and focus on cross-promotion, working with significant influencers in specific market segments/industries to host competitions.

Expanding your network and reaching potential customers are the two main goals of social media marketing. If you want to get success, you need to pull up your socks and start walking out of the comfort zone.

You need to set goals and start working towards them.
Once you have set your goals, next, you need to understand your target audience.
You are crafting social media content. Open your mind, keep your thoughts moving forward, work towards innovation, and stand out in entertainment.
Promote your content smartly and powerfully. After all, this is the key to your success.
These are some important and vital social media management tips you need to practice and follow strictly.

Do you want to share other tips? You can share your suggestions in the comments section below.
A Simple Step-by-Step Guide to Social Media Marketing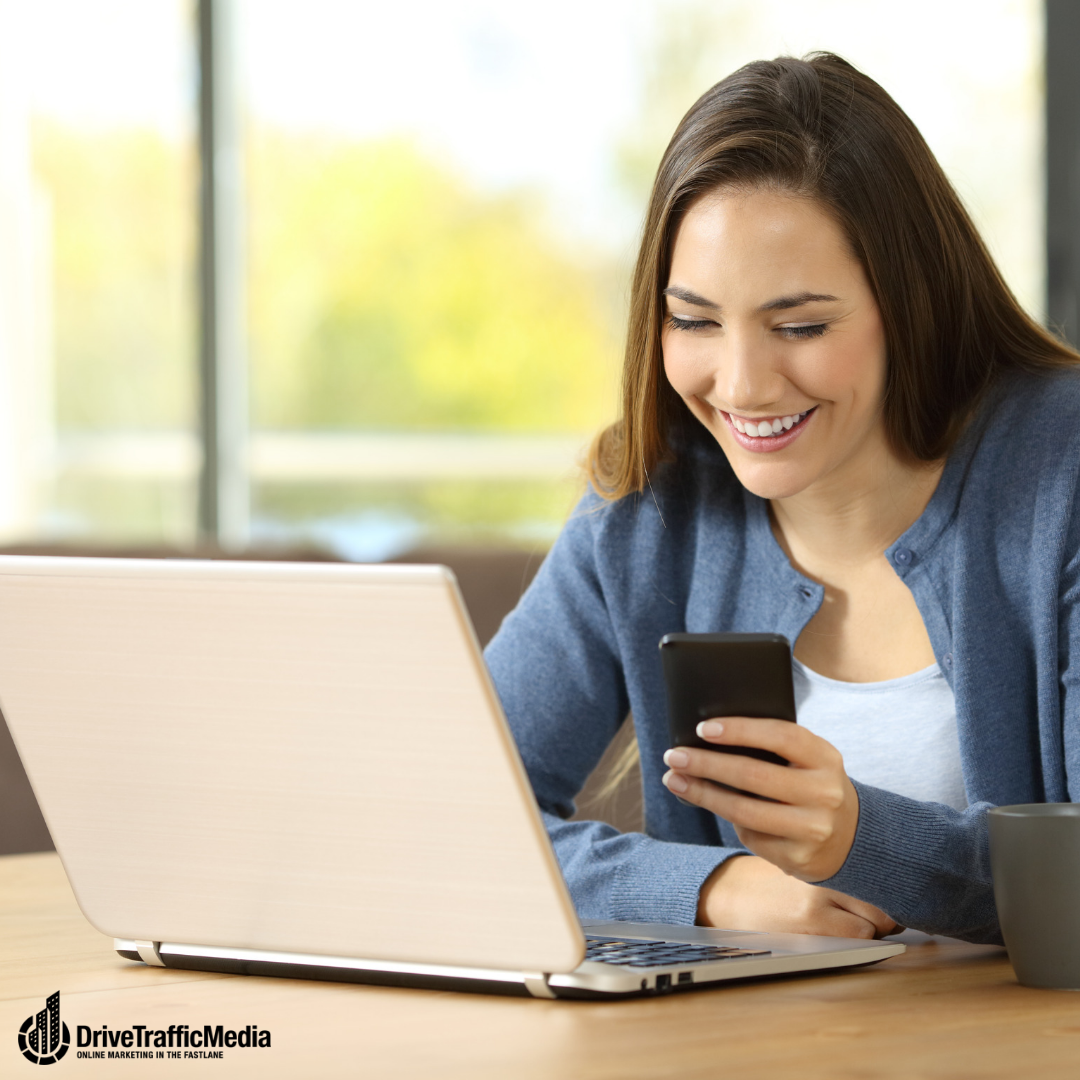 We are so addicted to our mobile and social media applications that we now have an online world that fascinates us. With this widespread use, social media presents incredible marketing opportunities. 
In Los Angeles, social media marketing is the fastest growing trend today. Facebook has 62% active users in North America, and the percentages in similar countries are equally astonishing.
In this social media marketing guide, I will walk you through the most popular social media platforms.
We will start with the biggest beast: Facebook.
Facebook
As the name suggests, this is a social networking site. When Mark Zuckerberg created the site in his Boston dormitory in 2004, they only allowed Harvard students to access it.
But they quickly realized the potential of the site.
After expanding to the Ivy League University and several other universities, they opened Facebook to everyone in 2006. 
Now it is the largest social media platform out there. It provides marketers with the most data and the most targeted advertising. 
For example, if you sell golf products, you can use social media to grow profits. With Facebook ads, you can target the age group (i.e. 45-54) who regularly play golf and have typically the money to spend on golf equipment.
Google+
Google+ has been around since 2011, but can you believe it has successfully collected 395 million users in a short period?
Of the 2.5 billion Gmail users, about 395 million users have activated their Google+ account. However, there are only 25 million users on the platform, and only 4-6 million people are active on the platform.
Google+ makes it easy to connect with more people. It recently began allowing you to add people via a notification email.
Instagram
Instagram is the perfect app published at the perfect time. Within three months of launching Instagram in the App Store, and it has reached 1 million users.
It has dominated the app store chart for several months and after seven years, there are 800 million users, and the application works almost the same way as it did when it started. People post pictures, tag friends, insert topic tags, and double-click to show what they like to share with others.
YouTube
Does anyone still remember the old player Google Video?
Who knows that in less than a decade, the monthly users will reach 1 billion? This social media marketing tool has changed the way we watch a video because it simplifies streaming (extra speed is fast) and is free. It gives us a way to express opinions instantly (thanks to comments).
Users watch about 1 billion hours of video on YouTube every day. That is equivalent to 114,000 years!
LinkedIn
LinkedIn is older than Facebook but is one of the widely used social media marketing tools in Los Angeles.  The initial growth of LinkedIn was slow and although it has never grown as much as Facebook, it has been around for 15 years and has grown to more than 467 million members.
Reddit 
Reddit's slogan claims that they are "the front page of the Internet," and they are not far away. With 250 million independent monthly users, Reddit may live up to its description. 
Reddit is another social media site that has received popularity over the past few decades. It is entirely concerned with the interests of the community. Reddit users will sneak up on your spam link bait or dump their promotional links on their board.
Snapchat
I remember downloading the app in 2012 and then thinking, "This is stupid." I deleted it and didn't hear it until about two years later.
I still think this is stupid, but 28% of the millennials in the United States do not. Snapchat has 178 million active users every day. Although most are girls (about 70%), the boys shared on the platform have one thing in common: they are young.
The app only existed for a few years (since September 2011), but it has been worth about $33 billion (although there are some differences between sources).
Pinterest
Pinterest is the number one social media marketing platform in Los Angeles for marketers looking to target women. 81% of the 150 million active users per month are women. You can think of the site as a large digital scrapbook.
Between 2010 and 2012 closed-door releases, you need to be invited to enter the platform. It only became open to the public five years ago. However, the potential customers you get from Pinterest are of high quality.
Although Pinterest has not made any significant gains in addition to some of the ads offered by well-known brands, they are certainly one of the top 10 most influential social platforms.
According to Wikipedia, there are more than 200 social media sites. And this number is still growing. So you should create social media accounts at least and find out which platform your audience is active on.
Things You Need To Know About the Instagram Creator Account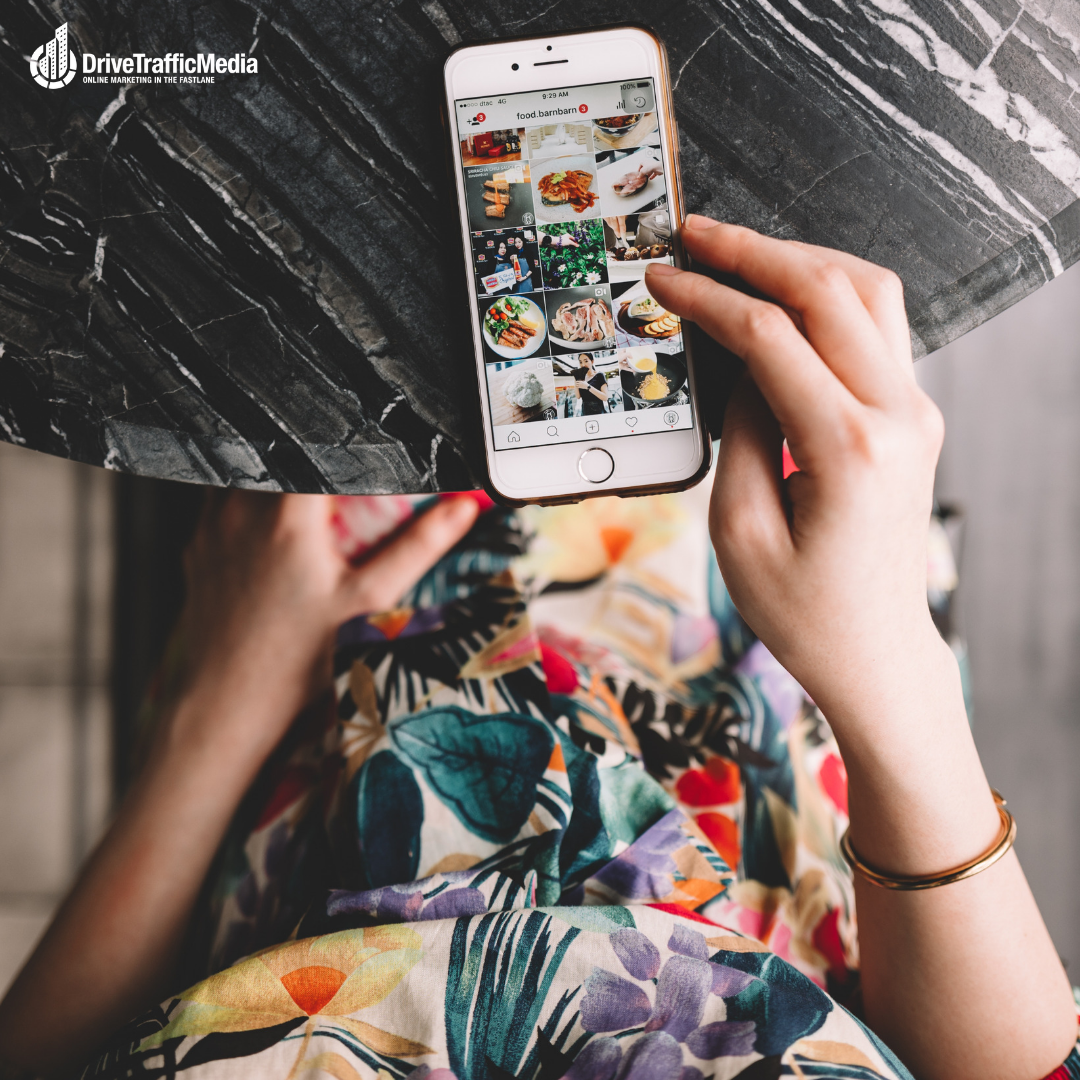 Marketers who are eager to gain more insight can now choose to sign up for an Instagram creator account.
Instagram launched this option in early 2019 as an alternative to business accounts, and social media companies Los Angeles have implemented it for the first time.
What is the difference between an Instagram Creator profile and a regular business profile? Are all new features worth switching? Please read it carefully to find out the answer.
What is an Instagram creator account?
Formerly, Instagram provided access to creator account functionality for any profile with more than 10,000 fans.
This tells us two things:
Instagram hopes to intensify its efforts on those who influence it. 87.1% of the influencers said that Instagram is their top social media platform. 
Instagram recognizes that influencers play an important role in their applications and now want to attract more influencers so that they can keep the valuable content there.
Instagram wants to separate businesses from influential companies. Creator profiles include specific features and tools that specifically cater to those who are not dependent on more traditional business models. 
Instagram targets individual user creator profiles. If you convert your account, the app will say that the creator profile "is best for public figures, content producers, artists, and influencers."
Instagram Creator Profile vs Instagram Business Profile
Since the creator profile contains all the features, there is no real reason to keep the business profile – unless you use third-party planning and analysis tools to simplify Instagram management.
Social media companies Los Angeles reveals that currently, the Instagram API does not support publishing from the creator account.
However, if you are a branded individual and you want to promote on Instagram without having to schedule content in advance or manage multiple accounts from one dashboard, then it may be worth converting. 
You'll get a more detailed analysis, not to mention the flexibility to control your inbox and how to build a brand for your account.
How to switch to a creator account
You have a large dedicated followers list.

You want to have more data to create more engaging content.

You want better control over your messages, filters, and contact information.
Congratulations! You are ready to switch to the creator account. Let us now take a look at the steps to complete this step.
Step 1: Go to your settings
On your profile, click on the hamburger menu in the top right corner. After that, go to settings, which is at the bottom of the menu.

Set Gear Instagram Profile

From your settings menu, choose Account.

Instagram Creator Profile Account Button

Select Switch to Pro account at the bottom if you have a personal account. However, if you have a business account, select switch to the creator account at the bottom.

"Switch to professional account," button. 

You will see this menu if you switch from a personal account.

The choice between creator account and corporate account

Select the "creator" box and go to the next step.
Step 2: Create your account
Select your category label from the list.

Choose the label that best describes you and your brand. Click next.

You can then choose to link to the Facebook page. If you want to link one, choose from the list they provide. If you don't want to, that's okay! Just click "Skip" and continue to view your contact information.

Here you can choose whether or not to show you the ability to contact you on your social media profile. Select the option you want. You can change it at any time.

Once you do this, then hey! You have created an Instagram creator account. Awesome!
Step 3: Check out your new features
First, explore your new insights by clicking on the hamburger menu in your profile.

Then click on Data Insights.

Insights button in Instagram Creator profile

From here on, the app will display all your new insights into three tabs. The first is the content tab. This will show all the posts you posted this week and their performance.
Instagram Creator Profile Insights
Next, you can use the Events tab to show interactions with your profile, as well as the number of times you found your posts and profiles last week.

Instagram Creator Profile Insights "Events" tab

Finally, there is the "Audiences" tab. It will show you all the demographic information about your followers.

Instagram creator profile insights "Audiences" tab

In your message, you can see the new regular inbox where you can keep your messages.
Explore your new Instagram creator profile with the help of social media companies Los Angeles and get familiar with new features, metrics, and insights.