Businesses Must Be Sure Their Social Media Ads Are Properly Formatted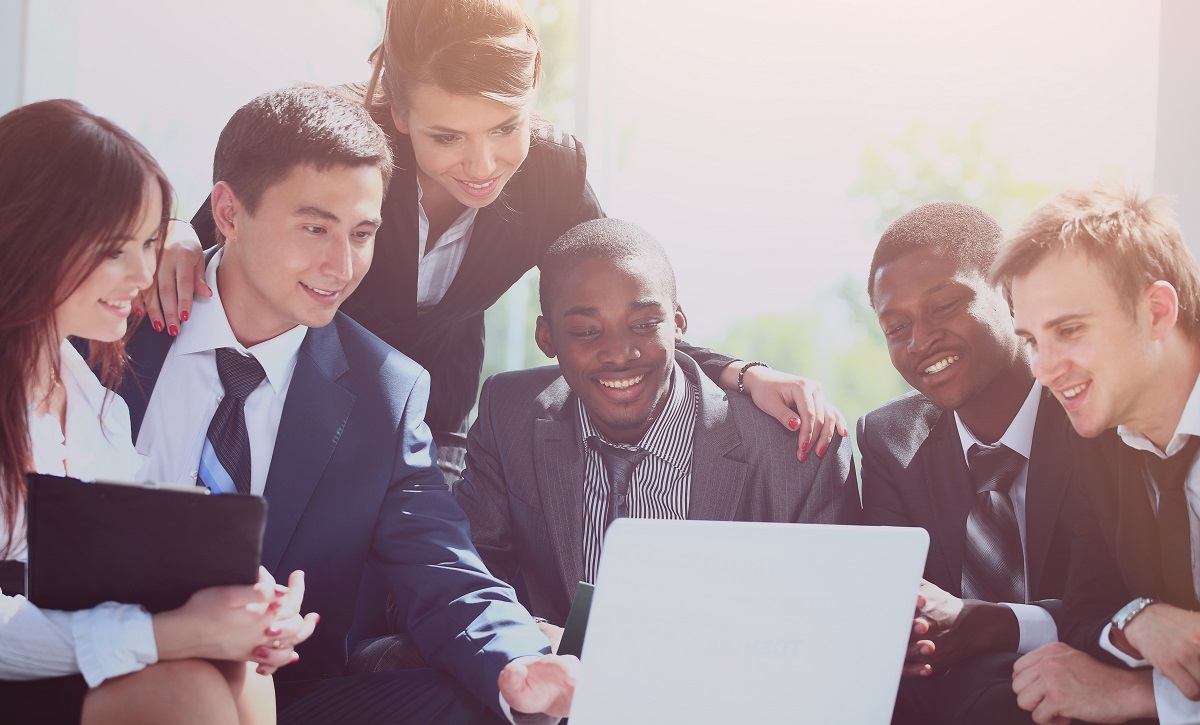 It pays to keep up with what Facebook is doing, Orange County. The social media powerhouse is probably going to be a part of any ad campaign that you run for your company, so your ads need to comply with Facebook's current best practices. That's why you should be aware of the implementation of restrictions on "low-quality ads" that just came out.
What Does "Low Quality" Mean?
So, in this context, Facebook considers low-quality ads to be ones that include clickbait. Ads are also low quality if they direct people to places that they did not expect to go. Facebook emphasized that they want any ads featured on their site to bring about meaningful connections between people and businesses, so any ads that don't accomplish that are going to be thought of as low-quality.
What Else in Ads is Getting Negative Attention from Facebook?
There are some other forms of content in your ads that you should avoid, Orange County. Facebook doesn't want people using engagement bait. "Like and share" posts repurposed as ads are an example of this. Facebook doesn't like them in either contests or promotions that your company might be running. The reason is that Facebook is currently using the News Feed algorithm. With it, "like and share" tactics get engagement, which the algorithm likes, but Facebook essentially considers this to be cheating if they're being used as ads. Facebook is trying to show the best, most engaging content, and these sort of posts and ads are skewing their results.
What Other Social Media Ads Are Frowned Upon Now?
The other aspect of ads that your company will want to avoid is those that withhold information, Orange County. These are ads that get clicks by alluding to the full details of the post but aren't clear on what those details are. These sorts of tactics are annoying to people, and Facebook recognizes that and is cracking down. It was precisely this sort of thing that brought about the News Feed algorithm adjustment because Facebook was worried that too much spam and clickbait was showing up on its network.
If your company is running a social media ad campaign, Orange County, then it's smart to take a look at Facebook's current best practices list, and that includes these new regulations for "low-quality" ads. You don't want to risk being penalized for an ad that Facebook doesn't like. Being sanctioned by them is a pain, and it's not going to get you any more engagement for your website or positive feedback for your brand.
How To Craft Social Media Ads That Resonate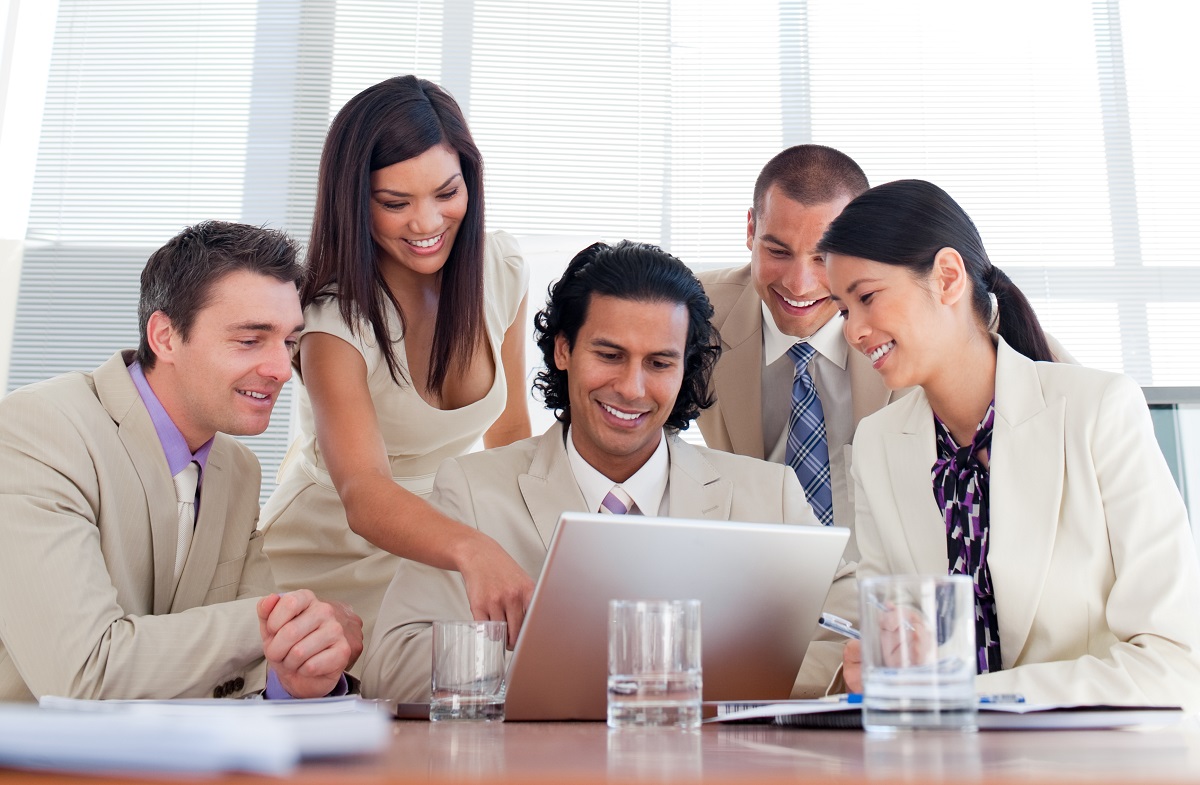 Advertising is a tricky beast, Los Angeles. It has always been that way, from peddlers crying out their wares on the streets, to billboards, to radio ads, to TV commercials, to social media in modern times. What is it about a particular advertisement that makes individuals want to buy the products and use the services that are being offered? Is it the language? The visuals? Is it because of a humorous element or an emotional appeal?
It is likely all of these things that play a part. It is not easy to say whether a social media ad is going to resonate with a potential customer or not, but there are certain things that you can do that have proven successful in the past.
Design Elements
There are going to be different rules for ad creation on the various social media platforms, but with most of them, there is a visual element involved. Where that is the case, these are some rules by which you should be living.
You want the images to promote your brand aesthetic. That means you should have an idea in your mind of what your company is trying to convey, and your ads should match that creation visually. Think of a company like Ralph Lauren, the color scheme in one of their magazine ads, the way the models look and the way they are posed. They have their demographic clearly in mind, and their ads reflect that.
You'll want to showcase someone interacting with your products whenever possible. You'll want to use depth of space and focal points so that the emphasis is on the product; it should be front and center. In the case of a lead ad, you'll want the images to be relevant to the text and the CTAs. Whenever it is possible, the creation of short video advertorials is bound to get you more engagement and clicks. Remember how popular video is these days.
Form Simplification
You'll also want to look closely at the forms you're asking people to fill out, Los Angeles. Social media is used by many people who don't have very long attention spans. You'll want your ads to represent a value proposition for your customers, and you need to make clear that they will only get the discount or coupon if they fill out the form in its entirety. The form should be easy to complete, though, requiring only the most basic of information, as you are only beginning to establish a connection with the customer. There will be opportunities to learn more about them later. The more questions you ask of them, the less likely a conversion will take place. Keep it brief.
You will likely be able to create better social media ads as time goes on, but the more you learn about what makes a good ad before you try it for the first time, the better your ROI is going to be. Celebrate any successes and learn from your mistakes, Los Angeles. Advertising can be challenging, but it also feels great when you come up with something that's getting better engagement numbers than you could have hoped.
How To Measure Social Media Success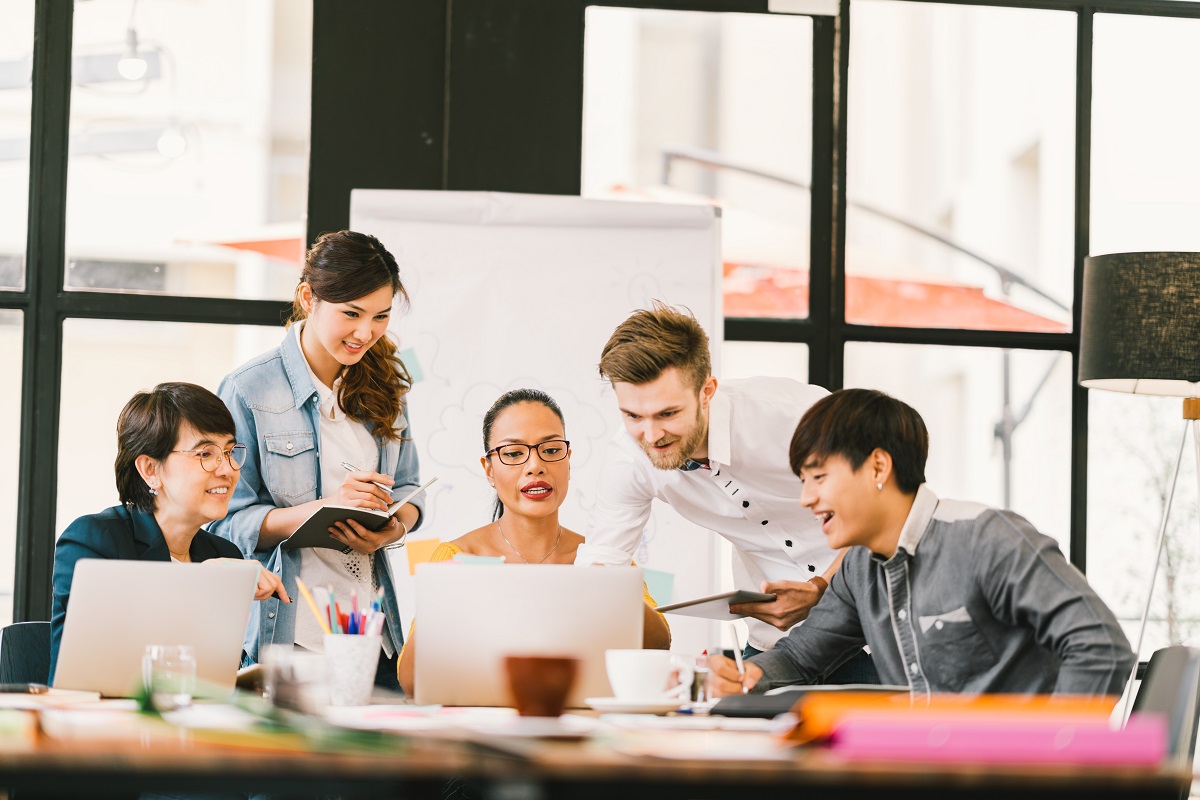 For those companies who have several active social media accounts, your reasons for using the predominant platforms like Twitter or Facebook are not necessarily going to be the same. You might be trying to make more people aware of your services and products. Maybe you want to introduce them to your brand and establish yourself as an expert in your niche. Perhaps you're running a marketing campaign, and you want people to know about some sale or coupon.
Whichever the case may be, you're going to be concerned about ROI if you're spending money on ads. Even if you're not spending money, you or an SEO company are still going to be dedicating time to coming up with posts, videos, and other content, and you want to know if your efforts are finding success. But how can you tell? There seems to be this idea that social media success is difficult to measure.
As it turns out, that's not the case, Los Angeles. There are ways that you can tell if your social media offerings are finding an audience.
Social Proof
If you're using social proof as a way of judging whether your efforts are being successful, Los Angeles, then what you're looking for are how many new followers you're getting, the speed with which they are coming to your platforms, and how many likes and shares you are receiving for your posts. If you're a new company and you're trying to gain some legitimacy, these are all ways that you can use to determine if your posts are being well-received.
As for whether you are being "successful" or not, you can look at how many followers your competitors have, and you can compare that to your own following if you like. You can also get an idea of how your customers are feeling about you through the feedback that they post. The statistics of the industry leaders can be used as a benchmark.
Customer Service
If you are using social media and you're looking at customer service as a metric for your success, Los Angeles, then you need to look at factors like your customer retention, the speed of your response time, what your clients are saying on satisfaction surveys, and how much social media engagement you are getting. These are all reasonably straightforward. If customers seem happy and you're getting a lot of repeat business, it could be said that your social media efforts are successful.
Conversions
The last way that you can measure success on social media is through conversions, Los Angeles. That might mean how many people are signing up for your email list, how many are clicking through to your website, or how many have filled out your surveys. You could also use sales as a possible success metric.
Determining your success in any of these areas is going to be dependent on different factors, like what industry you are in and how you are stacking up against your competitors and their numbers.
Whichever of these factors you choose as a yardstick, you should be able to see whether your efforts are resulting in the numbers that you want. Before getting started with social media, you should try to set some realistic goals for yourself. Then you can enjoy your social media victories and also see how far you still have to go.   
How To Gain More Social Media Followers Through Videos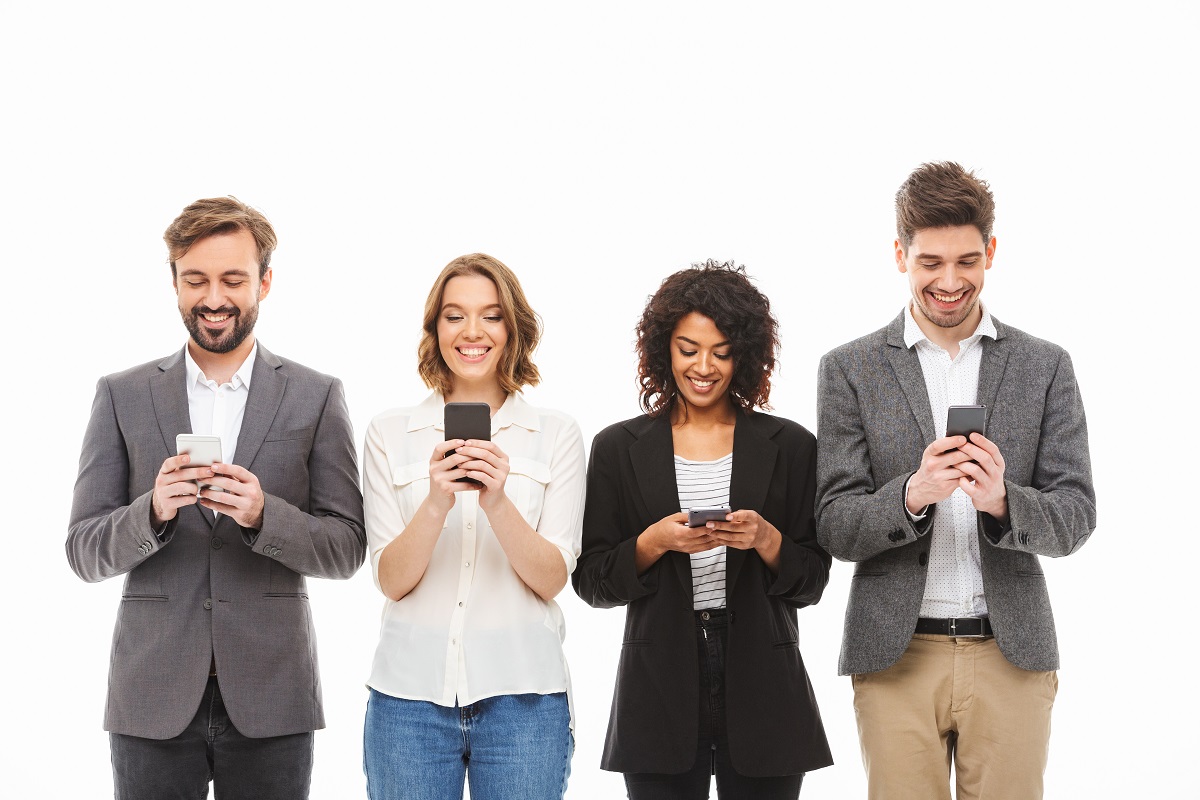 You may already be aware that videos are one of the types of content that gets the most engagement on social media, Orange County. People love to watch videos: funny videos, informative videos, tearjerker videos about baby elephants frolicking or dogs being rescued from compromising situations. If you can produce some videos for your website and social media feeds than it will be to your benefit, but what if the ones you have so far aren't getting the amount of engagement that you would like? Here are some things to do which will make your viewership increase.
The Hook
One thing that you can do is add a hook to the start of your video. Most people take less than ten seconds after starting a video to decide if they want to keep watching the rest of it. Therefore, the first few seconds need to grab that viewer's attention.
When we say "hook," what we mean is a direct message to the viewer telling them what the video is about and the benefits of watching it. Therefore, if you shoot an informative video about increasing the water pressure in a shower, for instance, you would immediately introduce yourself and assure the viewer that if they keep watching, they'll be amazed by how easy it is to get that increased pressure that they've been wanting.
Emotional Response
The other way to grab a viewer is to trigger an emotional response in them quickly. If you see a TV commercial for animal shelters, they'll immediately show a picture of a shivering, underfed dog or cat to try and guilt the viewer into calling the phone number and pledging some money. You don't necessarily have to go that route, but what you want is to shock the viewer, or inspire them, or make them laugh. You'll have to do it quickly, though. Remember, you have about ten seconds to get them to decide to keep watching, Orange County.
The Length
Social media is often used by people who are looking for something, and it is also used by those who are bored and want to kill time. They will often look for short distractions like videos or gifs that only take a few seconds. Because of those short attention spans, you're only going to be able to get a person to watch a video of a couple of minutes if it is truly compelling. The optimal length of each video varies according to the platform, but if you have some epic saga planned that is going to last for several minutes, you are probably on the wrong track.
If you follow these rules, your social media videos should get more engagement. Avoid anything boring and try to have excellent production values. Like everything on your social media feeds, Orange County, these videos are supposed to be representative of your brand. You want them to make a good impression, especially with the people that are becoming aware of your brand for the first time by watching them.