How to Build Your Brand on Snapchat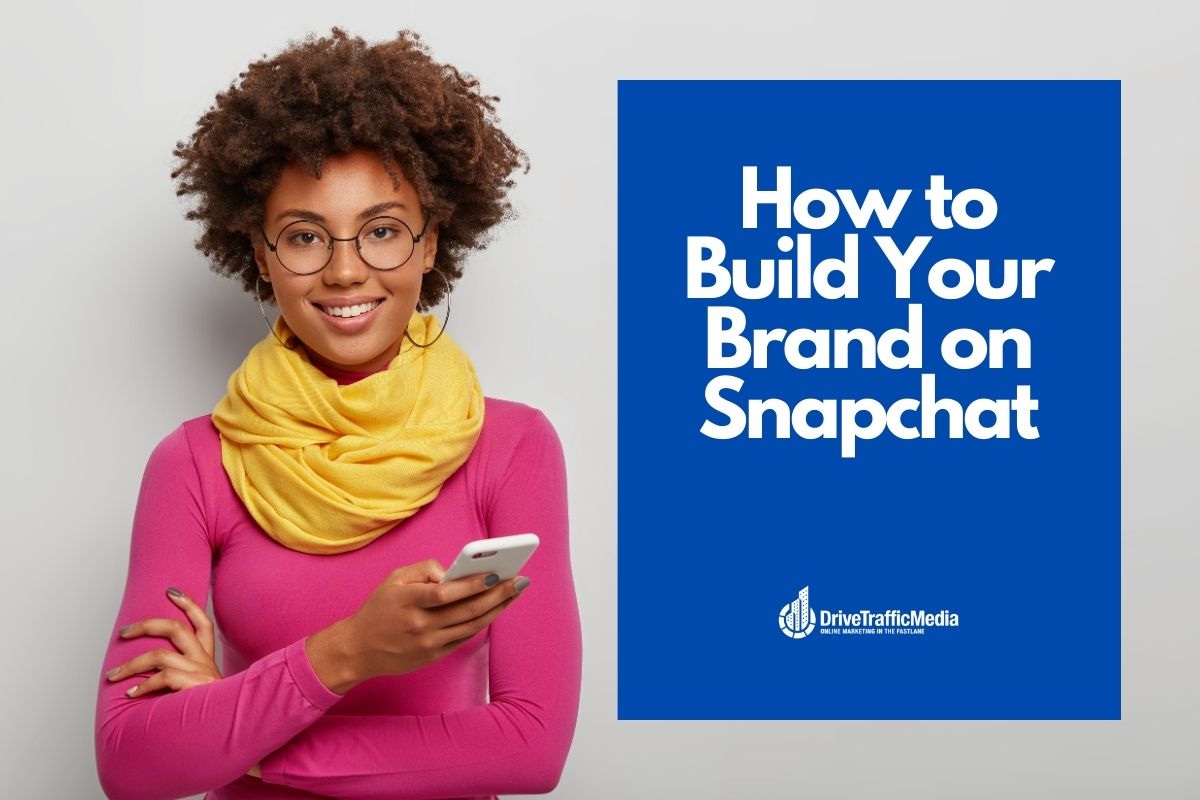 For a long time, companies and brands have been hesitant to join the nebulous social media platform known as Snapchat. Beginning first with young teens, the candid, disappearing act of photos and text in this app were revolutionary. Finally, a platform that represented the "realness" of individuals rather than the heavily staged, heavily edited photos on Instagram or Facebook. However, it baffled many businesses that were stepping their toes into social media marketing. Fortunately, social media companies in Los Angeles were quick to investigate this unusual platform as well as its following and understand the opportunities that it offered certain brands for digital marketing.
Since its launch in 2012, Snapchat's active user base has reached 186 million and its basic format has expanded to host a variety of filters, media outlets, ad formats, and story functions. While it is not the right platform for every business model, Snapchat does offer a unique voice and audience base for certain companies. Its reputation for authenticity allows brands to showcase their products in an off-the-cuff way. It encourages humor, wit, and gives a face to a brand. Businesses can use this platform to become more relatable to audiences and show that they don't take themselves too seriously. Another bonus of the platform is that the competition is relatively low so, for the right company, this could be the right step to building brand awareness and reputation.
Since Snapchat is all about personality and behind-the-scenes content, there are some things to keep in mind when using it for your brand. Here are some of the best ways to create engaging content for Snapchat:
Lifting the Curtain – Many brands benefit from using Snapchat as a sneak peek into their company's culture or product development. Some of the most enticing bits of content are product teases and reveals.
Engagement – Snapchat is all about split-second reactions and instant communication. See if you can craft stories that encourage participation from your audience. Ask a question, share the best responses. 
Staff Takeovers – If you want to spice up the Snapchat schedule, consider having a staff member take over the account for a day. Or, you can even rotate it to get a few different perspectives. Make sure to see how your audience reacts and keep featuring the people/bits that do well. 
Audience-made Content – One of the easiest ways to generate content for your audience is to have your audience make it themselves! People love the chance to get creative and enjoy a little free publicity. Consider making this part of a contest or giveaway to encourage even more participation. 
DIY or How-To Videos – Instructional videos can be great to keep someone's attention on Snapchat, especially if they are particularly clever or funny. Try to find creative ways to integrate your product or brand messaging into these videos. 
Quick Interviews – If there is a particularly influential person that works at your company, then you may consider featuring them on Snapchat via an interview. You can even ask your audience to send in their own questions beforehand to ensure that the topics are interesting enough to hold their attention. 
These are just some of the ways that social media companies in Los Angeles use Snapchat to market for certain brands. Like any other platform, Snapchat develops its own trends and follows relevant cultural phenomenon. As a social media influencer, it is important to stay current with the times and know when it is appropriate to add social commentary to news cycles. As long as you stay true to your brand and keep things interesting, your audience will appreciate your efforts.
If you were on the Internet in the mid-2000s, then you definitely remember MySpace. Launched on August 1, 2003, and released to the public in January 2004, it had a simple yet appealing goal of "a place for friends." At one point, MySpace was the most visited website in the United States, surpassing even Google. It ruled as the sovereign of the Internet from 2005 until 2008 when of course, Facebook took over and has been the dominant social network worldwide ever since. How exactly did this happen and why? In order to understand how one social network dominated its predecessor, it is crucial to understand where MySpace fell short in terms of web design and why choosing the right one for your website is essential to your online marketing success just as equally as properly utilizing SEO. Take it from us, a pro-Los Angeles social media agency!
In a nutshell: why the web design didn't work 
Your MySpace page was incredibly customizable, more so than your Facebook page, so why would anyone want to make the switch? Well, unfortunately, unless you know how to use HTML, one's webpage could end up looking like a nightmare and difficult to navigate. Facebook offered a very easy-to-understand format that even your grandmother could understand. It's also worth mentioning that implementing animated gifs didn't help, either. When you already have an oversaturated webpage, throwing in a bunch of glitters and moving animations just adds more disaster to the equation. This just decreases the quality of the user's experience. Imagine going to a museum and having everything in your face instead of having all the artifacts spread out tactically. It was simply too much to take in.
MySpace itself was not even created by professional web developers. Despite being one of the biggest social media companies in Los Angeles at the time, the Beverly Hills-headquartered network was created by Tom Anderson, Chris DeWolfe, and Jon Hart, who were all in the entertainment industry. The former social media giant being acquired by News Corporation didn't help, either, as they didn't implement the right digital marketing techniques to help MySpace barely survive past the 00s. Meanwhile, Mark Zuckerberg from Facebook understood the fundamentals of web design, even when he was first creating his revolutionary social network when MySpace was starting to hit the mainstream.
Fun fact: Mark Zuckerberg offered to buy MySpace, but the offer was declined. Imagine how Internet history would have changed if they had accepted instead.
Different Goals
While MySpace and Facebook are both social networking platforms, paradoxically, they had two different objectives in mind. Think of it this way: Twitter and Tumblr are two social media platforms, as well, but they have two different approaches and styles to them. One major issue with MySpace was that it primarily served as an early e-marketing platform. There were constant ads trying to sell you things you didn't really need. In contrast, Facebook takes note of your likes and all of your activity to really understand you and what products and services are useful to you. MySpace also failed to continue to captivate users as they got older, such as transitioning from high school to college or college to the workforce.
MySpace Now
Believe it or not, yes, MySpace is still online. Despite countless attempts at redesigning their interface, their team was never able to return to its former glory, and it now primarily functions as a place for musicians to share their latest tracks. This mostly has to do with Justin Timberlake acquiring the website in 2011, but the saga doesn't end there. To make matters even worse, MySpace announced that 12 years of music and photo content had been lost from their servers in early 2019. If you had uploaded anything before 2015, it was gone. Depending on how proud or embarrassed you were of your high school prom pictures from that time, this could have been either great or tragic news for you. However, that doesn't mean some pages might still be available for viewing on the Wayback Machine.
All of this isn't to say that MySpace didn't have its good qualities. It was a pioneer in its own regard, being the first social network to truly take off, especially in the United States.
This blog is brought to you by Drive Traffic Media
Even if you are not looking to create the next big social networking site, having a web design that is reliable and visually appealing is a must, no matter your industry. That's why on top of being organic SEO experts, our professional team also knows how to make a captivating website that will draw potential consumers in. We are a true Los Angeles social media agency that offers solutions to any issues you have regarding creating or retargeting your website. Go ahead and give us a call today at (310)341-3939 or email us at info@drivetrafficmedia.com for a free quote for social media and practical Los Angeles SEO digital marketing and web design.
Best Ways For Social Media Marketing in Los Angeles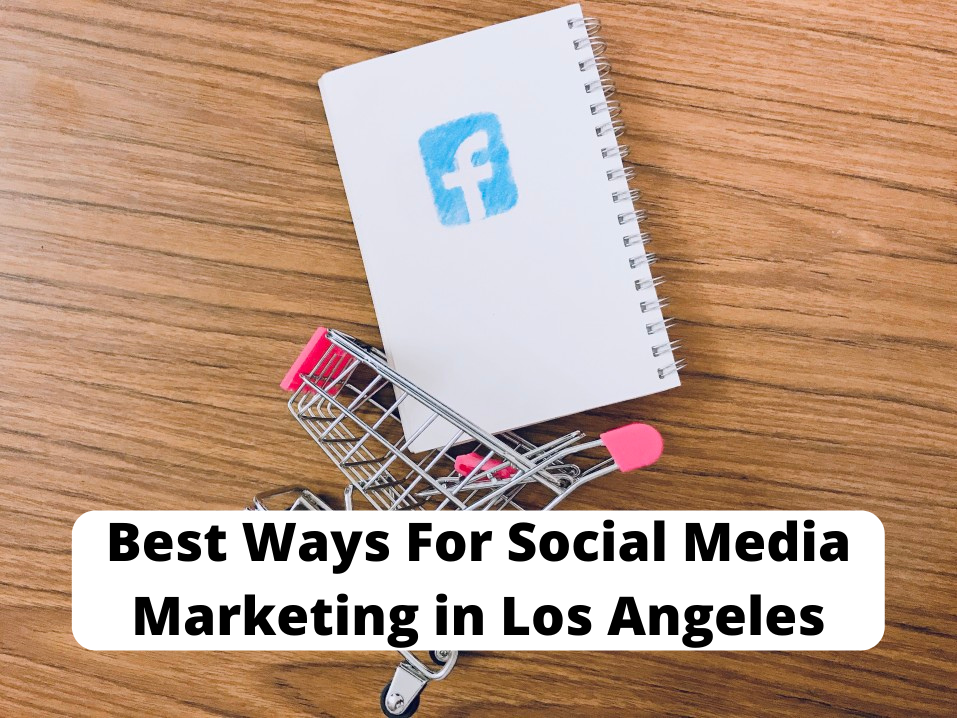 Are you looking to increase your brand awareness through social media marketing in Los Angeles? Then let me tell you that you are on the right track.
Nowadays, social media controls our minds. The number of hours that we spend on social media is dangerously unthinkable. That's why the possibility of having a successful business through social media marketing is probably 99.9%.
However, you need to bear in mind that you can't just haphazardly publish your brand's content. You need to plan your actions carefully.
Find out all you need to know about social media marketing in Los Angeles!
Strategy
Publishing needs a strategy. You can't just impromptu publish anything on social media. You need to plan and decide on your own strategy.
As you plan, consider the following points:
· Your goal
Is it just driving website traffic as well as sales? Or is it a business goal? It is no secret that stores depend highly on google to increase their brand awareness. So, it is a successful tactic to engage with your customers, and manage a customer service channel with them.
· Your preferred social media platforms….
You have Facebook, Twitter, Pinterest, Instagram, TikTok, Youtube, and several other platforms. But which one of them would you like to pick? This is one of the questions you need to answer as you start managing your social media. Additionally, It is preferable to choose your platforms based on your targeted audience.
· The type of content you would share….
How do you plan to attract your readers? Is it by images, videos, writings, or links? You can choose whichever you prefer, and if at some point you felt like you needed a change, it is safe to do so. What's really important is to make sure that you create a marketing image to your brand.
2. Engagement
Words about your brand will spread as your business grows. You will have people liking and commenting on your social media posts. You will also receive direct messages from your customers or tags in social media posts.
At some point, you might not be aware of the talks on your brand which is why you should try and monitor social media conversations that have to do with your marketed brand.
Now, the comments might not always be dandy. There will always be positive comments and negative ones. In case of negative comments, reach out to those who have a bad experience to reestablish a better image of your brand for your customers.
Furthermore, monitoring all the comments about your brand might be tricky. There is no way that you can cover all the notifications that have to do with your brand. That is why it is recommended to use social media listening and engagement tool. You can use HubSpot Social Media Management Software. It is one of the best listening and engagement tools in detecting all social media mentions and messages as well as the posts where you haven't been tagged in.
3. Analytics
As you dive into business, you will want to know more about how your business is fairing in the market. To be able to determine the performance of your band, you can use the following methods:
1- Compare and contrast your performance this month and the month before.
2- Monitor the number of positive comments and mentions of your brand.
3- Keep track of your brand's hashtags on social media platforms.
It is okay if you are confused or unable to grasp all that information. In this case, you can always refer to the basic level information that some social media platforms provide, and if you wish to widen your knowledge in analytics information, refer to the social media analytics tools like Buffer Analyze. It can be of great use to your business.
4. Advertising
It is no secret that social media marketing requires funds. If you wish to skyrocket your brand popularity, you will have to consider social media advertising.
Nowadays, ads are everywhere we go; in streets, magazines, websites, social media platforms …etc. That's why advertising your brand will be a turning point for your brand as you will get to target a wide variety of audiences.
If you are looking to target specific audiences, you can easily do that on social media platforms by determining the demographics, behaviors, interests, and many other characteristics you wish your targeted audience to have.
Use social media advertising tools if you are running several campaigns at the same time. This way you will have your ads optimized as well as any automated processes.
How to Use Discord in Digital Marketing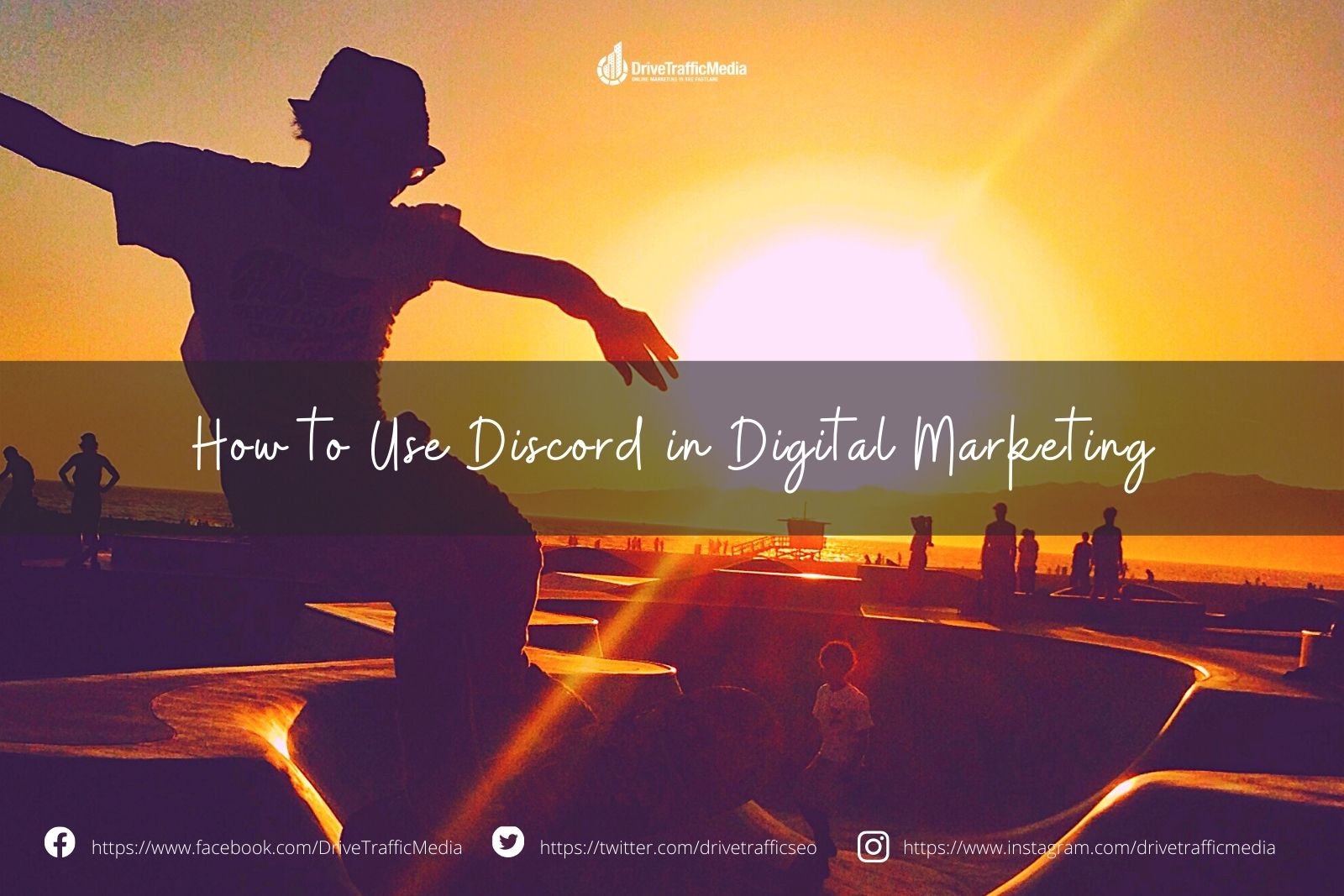 Discord is a pretty awesome yet underrated app. Not many people are aware of its potential in the digital marketing scene yet, and that's probably because people misconstrue it as purely a gaming app. And while it was established in 2015 for a better sense of community among gamers, it has since expanded to all sorts of people, communities, and businesses.
As a digital marketing agency in Los Angeles, we're here to tell you why Discord can be a great tool for expanding your brand. Here's a general overview.
What is Discord?
Discord is an instant messaging and digital distribution VoIP platform available for Windows, Android, Mac, and iOS. Users get a chance to interact one-on-one with other users (direct message), in a tight-knit group (private server), or in a large, open forum (public server).
There are also several modes of communication on Discord. You can send text messages, call people directly, or have a public voice chat where anyone can join in. You can even share your screen so people can see what's going on on your computer. If you're managing a community, these features are pretty handy. If you're a small company, for example, you can use Discord to have an online office. If you're a business, you can share updates with your customers and give them sneak peeks. Neat, eh?
Who Uses Discord?
According to Discord's metrics, there are over 150 million monthly active users, 19 million active servers, and 4 billion daily server conversation minutes. Imagine, this is a largely untapped world of people and communities right at your fingertips!
How Much is Discord?
There are free and premium (called Nitro) versions of Discord.
You get access to a lot of Discord's perks for free, including video and voice chats, public and private servers, bots, and up to 100 servers. The only downside may be the limited bandwidth—you can only upload images and videos under a certain size and can only stream in low-quality.
Nitro, on the other hand, is available for $4.99 or $9.99 monthly. The former gets you more customizable options like animated profile pictures and badges, animated emojis, and higher stream quality. The latter gets you multiple profiles, customizable backgrounds for videos, higher bandwidth (up to 100 MB), highest stream quality, and up to 200 servers.
How Is Discord Useful for Digital Marketing?
Community Management
What makes Discord different from other social media apps like Facebook and Slack is its user role feature. This is a special, personalized role that you can assign users with or your customers can sign up for upon joining your server. It allows you to tag only certain people.
For example, suppose your brand is all about providing vegetarian recipes. In that case, your user roles could be "gluten-free," "meat substitutes," "foreign-inspired cuisine," and other concepts your users might be interested in. So, whenever you post a new gluten-free recipe, only the people interested in these kinds of recipes will be tagged. This is much preferable to Facebook or Slack, where everyone gets tagged, even if they aren't interested.
User roles also give people access to certain channels. Let's say your brand differentiates between regular customers and VIP customers who get early access to new releases or special products. You can create a private channel for VIP users that your regular customers can't see.
And speaking of channels, you can totally separate your brand into different categories. Different strokes for different folks, right? If your gluten-free customers aren't interested in reading about meat substitutes or foreign-inspired cuisine, then they can just hide those channels and continue hanging out with other gluten-free foodies. You can't expect your customers to have all the same interests, after all, so consider having multiple channels as having multiple safe spaces for your customers.
And the best part is, you don't have to manage your community alone. There are a ton of bots on Discord that can make community engagement a lot easier for you. Some of the cool tasks these bots can do are setting reminders, standardizing time zones, banning words and phrases, playing music, hosting games, using the dictionary, and plenty of others.
Events and Live Streams
Aside from the enhanced sense of community, Discord is also a great place to live stream and host events.
The app has pretty cool individualized video and audio settings. You can have different volumes for different people, mute (so they can't talk) and deafen (so they can't hear) people easily, transfer or kick people out of a voice chat, etc. You can also pick who gets to see the event and what they get to see from your screen or camera. Compared to other communication platforms, you definitely have a lot more control and moderation.
Additionally, Discord is a networking goldmine. You can be a part of multiple servers relating to your brand. Here, you can generate new leads or talk to fellow professionals in the industry. It's like connecting with a whole network of people from the safety and comfort of your own home!
Conclusion
Discord is a really powerful and versatile networking tool. It lets you interact with your customers and helps expand your brand's reach conveniently. We highly recommend downloading the app here and exploring just how well it could fit into your digital marketing strategy!