Social Media Marketing In Los Angeles Is Reaching New Frontiers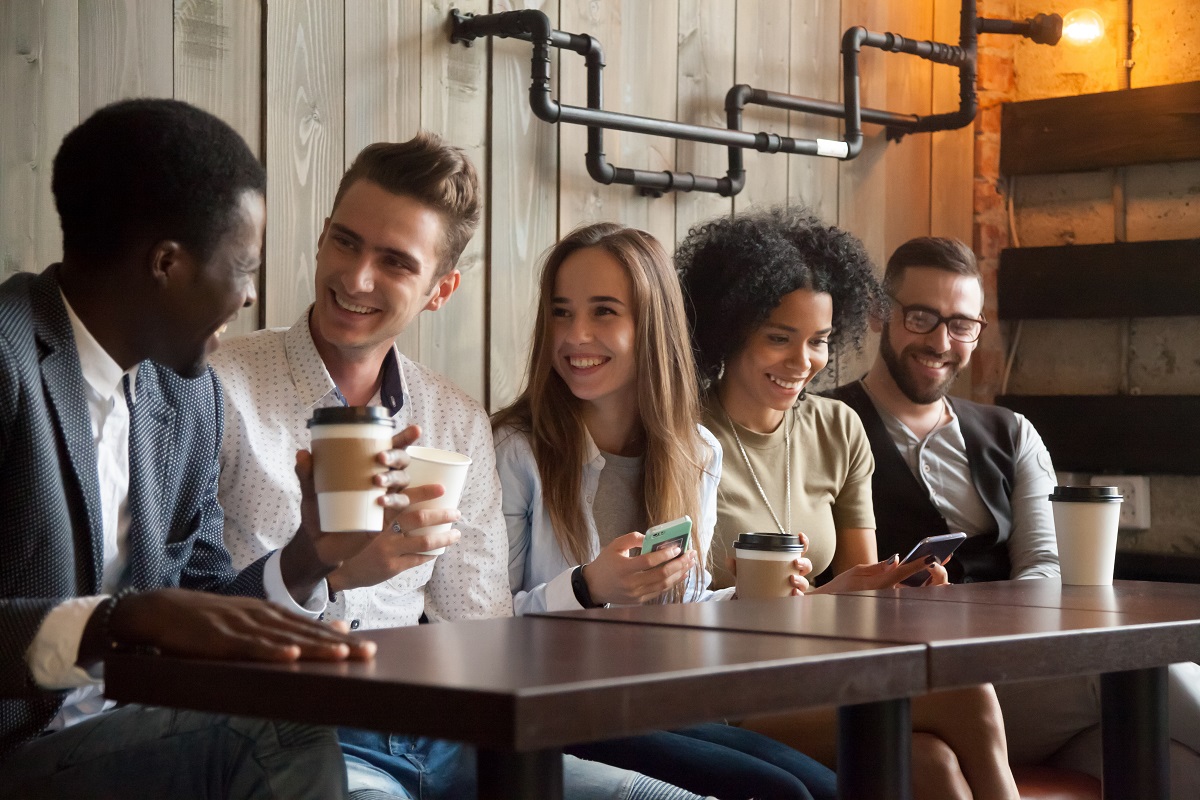 In Los Angeles, businesses that are using social media marketing to try and garner sales and followers are trying to get creative with their approaches. Standing out in a crowded market is essential in a city where there is competition in virtually every niche. There are basic marketing techniques for social media that have been proven effective, but sometimes new ideas must be employed. These fall into that second category.
Turning Your Audience into a Community
Your audience can be more than mere customers. To ensure their loyalty to you, Los Angeles businesses should try to establish personal connections with them. To do so, you'll need to show that your cares about the personal touch. When people follow you on your social media platforms, you can address them in the following ways.
You can ask them questions directly about your niche and your products, like which of two product designs might be more preferable, for instance. You can share and like some of their posts rather than the other way around. You can share newsworthy information with them. It need not necessarily be about your services and products. It can be about other goings on within your niche.
Use Your Employees As Brand Advocates
It's true that finding brand advocates among your customer base or elsewhere out in the world can be an effective strategy, but why not use some of your current employees as brand advocates? No one knows more about your company and products than they do. It's a social media marketing technique that most businesses don't explore.
You can tell them to use their social media profiles for marketing purposes and come up with criteria for them to follow. You can let them know about best practices if they are unfamiliar with some social media platforms. For each level or section of your social media advocacy plan, you can designate a leader from among your more tech-savvy employees. If they can stick to the brand identity you have established for yourself, then this is an ideal way to draw in new customers and supporters.
Los Angeles companies don't have to be satisfied with sticking to social media marketing basics. They can take their customer engagement to the next level and forge personal relationships with them that can be profitable and long-lasting.
5 Tips to Grow Your E-commerce Business on Pinterest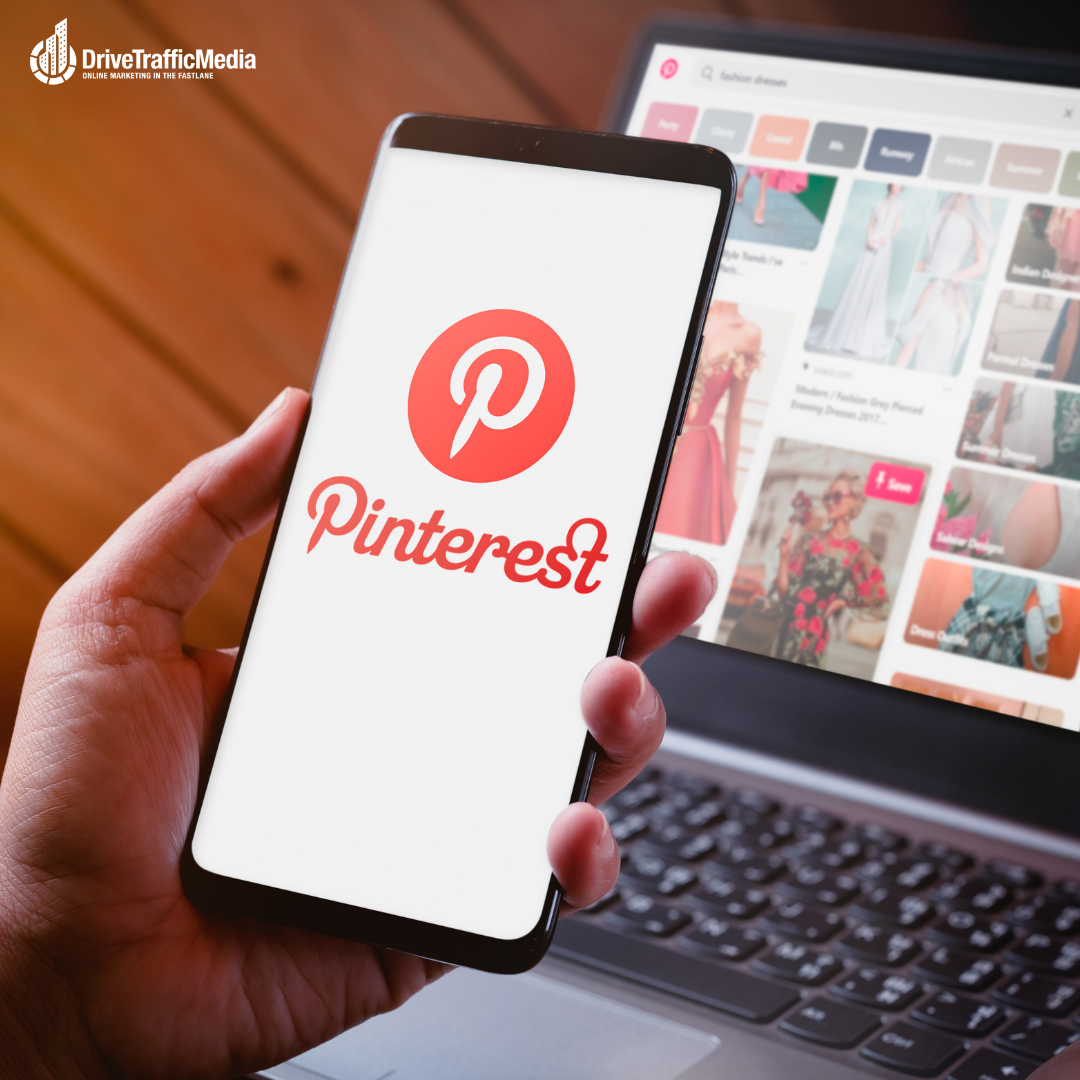 Social media Los Angeles recommend Pinterest as an essential source of traffic for e-commerce merchants because it focuses on the visuals of your product. Followers can often find pins on almost anything they want, and they usually have made up their mind for purchase before they even get to a site.
Pinterest statistics show that the platform has more than 250 million users, and according to Social media Los Angeles, 84% of them use it when deciding on purchases. Even more impressive is that 98% of those surveyed bought something new they found on Pinterest.
With these high conversion rates, you will obviously be missing out on a lot if you are not using the "board and pin" platform.
Today we will discuss five tips for developing an e-commerce business through Pinterest in 2019 and beyond:
Optimize your business profile
First, you need to set up a business account on Pinterest. The good news is that it can be created free of charge or be upgraded from a regular account to a business one. 
If you do not have a Pinterest account, create a business account. But if you already have a regular Pinterest account, just use the "Upgrade" button to move to your corporate account.
A business account offers many benefits, such as improving your site's search rankings within the platform, seeing the performance of your pushpins, adding your store logo or profile picture to your pushpins, and accessing new tools.
Navigate to the settings of the Pinterest business account and scroll down to "Claim", and then provide your website details. Since this is the technical part of the process, feel free to reach out to Social media Los Angeles for assistance. 
Next, choose "Add HTML Tag" from the options tab and copy the entire tag as shown below. Click Next and submit.
Now go to the store's management dashboard and navigate to the code editor, then paste your copy into the <head> tag and click Save.
The next step is to activate the "Rich Pins Validator" on your Pinterest account. It is also essential because once enabled you can add data to the pin, such as the price and seller details.
Merchants using Shopify will primarily benefit from this feature as the e-commerce platform will automatically support Rich Pins.
You have to copy your product's URL and paste it into the Rich Pins Validator on Pinterest. Then add ".oembed" (without the quotation marks) to the end of the URL and click "Verify." It usually takes 24 hours before Rich Pins is activated.
Congratulations! You finished the hardest part; your Pinterest business account is now available. However, if you are unable to collect your account or verify Rich Pins after 24 hours, you may have inadvertently skipped a step. Make sure you follow every step correctly.
Sell your pins
Now that you have upgraded to a business account and claimed your website, you can start promoting your product on Pinterest.
"Promote your pins" is an option that allows you to create campaigns for your products to help increase engagement.
Click on "Promotions" on the pin you want to advertise and fill out the pop-up campaign form. Set a budget and the number of days you want your ad to run, just like running a Facebook campaign.
Use discount code
The discount code does magic, increasing both your engagement and conversion rate. When customers see that your product is discounted they will be much more eager to buy your product. You can add the discount code as a text overlay or as part of the product description.
Use different boards for different products
Segmenting your product on Pinterest makes it easy for buyers to search and follow up on the specific types of products in your store. To do that, create different boards for different categories of products. If you sell weightlifting products, then you can create a board for the women's fitness,  containing all the women's fitness products in your store.
Use Pinterest Analytics to improve performance
A Pinterest business account allows you to have access to an analytics dashboard where you can view the performance of all your pins.
An occasional review of your analysis will help you better decide how to market your product. It typically includes the organic properties of each pin, the performance of paid promotions, and the pin interactions that can be purchased.
What can you do if the pin performance is poor?
You can create four versions of pins if your pin doesn't work well. Be sure to use a different product image and description for each pin.
Now test each version to determine those with the best activity and organic performance.
You should get more advertising by paying for the best-push pushpin version. You should also promote products with the best organic properties as buyable.
Just as you would spend much time and effort developing an e-commerce store; it takes the same effort to promote your business on Pinterest. But in the end, it will bring you a steady flow of reliable customers who will grow your business.
How To Multiply Your Product Launch Effectiveness 10x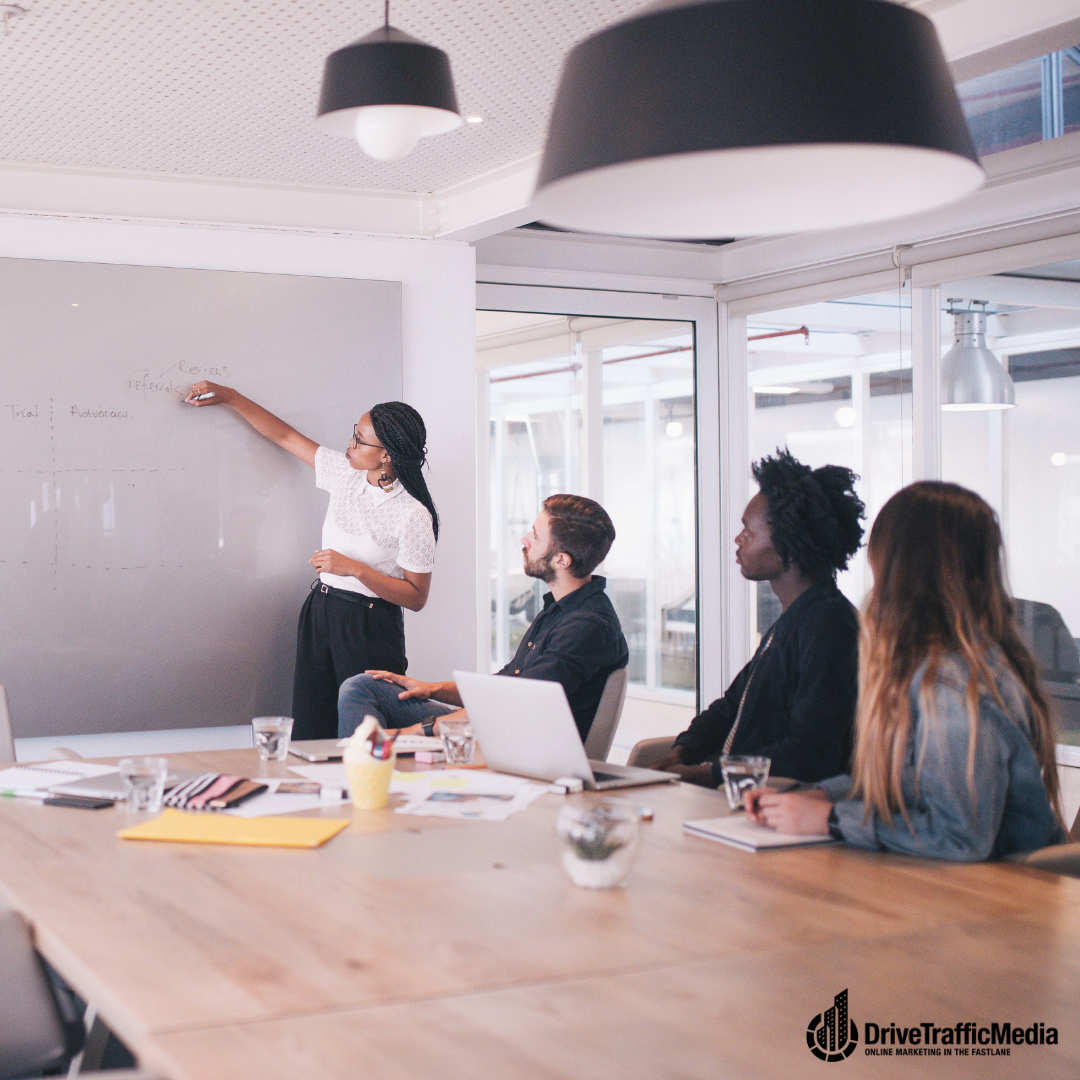 Are you ready to turn your idea into reality and launch the next hottest product? You have already done the heavy lifting, now all you have to do is just put your product out there, right?
Well, not really!
The truth is that knowing how to launch your product is probably the hardest part of product marketing, but social media marketing Los Angeles can make it easier for you! 
The way you launch you launch your product and how you market it can be different. Today, we will share five proven marketing strategies to achieve ten times your normal product launch efficiency.
Expand brand awareness through viral referral activities
Long before the digital marketing era, every company relied on good old-fashioned advertising and word-of-mouth to attract new customers to use its products.
If existing customers liked a product, they will spread positive feedback and encourage new customers to try it.
Viral referrals operate under the same basic rules. They go one step further, however, by encouraging existing customers to promote the dissemination of information and attract new customers.
DropBox, Uber, Lyft, and Robinhood are the leading examples of these viral activities, as these companies grow by providing perks to their users for referrals. 
For example:
Uber offers free rides for anyone who gets any friend or family member to sign up 

If you refer a friend to sign up for an account, DropBox will provide more free storage

Robinhood has a unique approach but also had one million users before it was launched
First, they invite potential users to access their private beta. From there, the user is granted access to the login page, which then asks you to enter details such as your email address.
It then allows people to gain access to the service on the waiting list, with the more these people share invitations with other users, the higher they climb on the waiting list.
If your product is useful, people will want to use it. Social media marketing Los Angeles suggests you to give your customers a reason to share your products with their friends, and they will.
To pre-launch your product through a referral program, Viral Loops has a useful tool that you can use.
Develop an alliance plan to get the most benefit
If you are willing to give up a percentage of each sale, you can let bloggers promote your product to your target audience.
Affiliate programs, such as sharing sales and influences, let you launch a program where bloggers can earn small commissions for each sale they generate.
Affiliate marketing is an easy way to drive traffic to your website and attract new customers to make purchases.
But one thing to consider before signing up is profitability.
Before entering affiliate marketing, calculate how much profit each sale will bring. Make sure that the commission you provide is lower than the profit you get from sales. Otherwise, the sale may end up spending your money instead of making money for you!
Increase your visibility with a successful Product Hunt launch
When launching a product, it's best to promote it to everyone you know, which is where Product Hunt comes in handy!
You can get the email addresses of your connections on LinkedIn and then spread emails regarding your new product launch. You can also contact people who are looking for products on Twitter and ask them to check out your product hunt release.
Reach out people on your social network by sending them a DM (direct message). 
Dig out dozens of competitors' customers (less than an hour)
The best way to find potential customers is to target customers who use similar services and find ways to steer them away from the competition.
There are several ways to do this:
First, visit the competitor's Twitter page and extract their fan list. In Chrome, you can export a full list of these followers using tools like Link Klipper.
You can also use the process outlined in the Twitter Leapfrog method to create custom tweets to select individuals. You can then offer exclusive offers to these people to try out your products before others.
Drive sales through external product reviews
These external product reviews can drive sales exponentially, but some work is required to get these comments.
One way is to offer free products or payments to bloggers in your industry.
Look for bloggers with a history of honest reviews in exchange for products like yours. To complete this operation, you must first identify these bloggers.
Enter the following in Google: inurl: a review [competitor name]
Promote sales through external product reviews for viral marketing or run a search on google for the competitors looking for viral marketing skills
This search will extract a large number of sites with written comments about your competitors. However, you need to filter these results to find the most relevant ones.
Once you have identified the bloggers you want to associate with, it is recommended that you send them a request asking them if they would consider writing a review about your product.
The reason this approach is so important is that many bloggers who try your product will eventually link back to your site in their comments. It will help you rank higher in search engines when the most likely customers search for you. 
Google has strict standards for any form of payment, which leads to do-follow links. Nofollow links can still help your site and protect you from Google's penalties.
Knowing how to deal with viral marketing campaigns is a significant asset. With these tips and tricks, you can increase your product launch time by a factor of 10 or more! So what are you waiting for? Reach out social media marketing Los Angeles for the support and guidance. 
YouTube Marketing Trends That You Must Know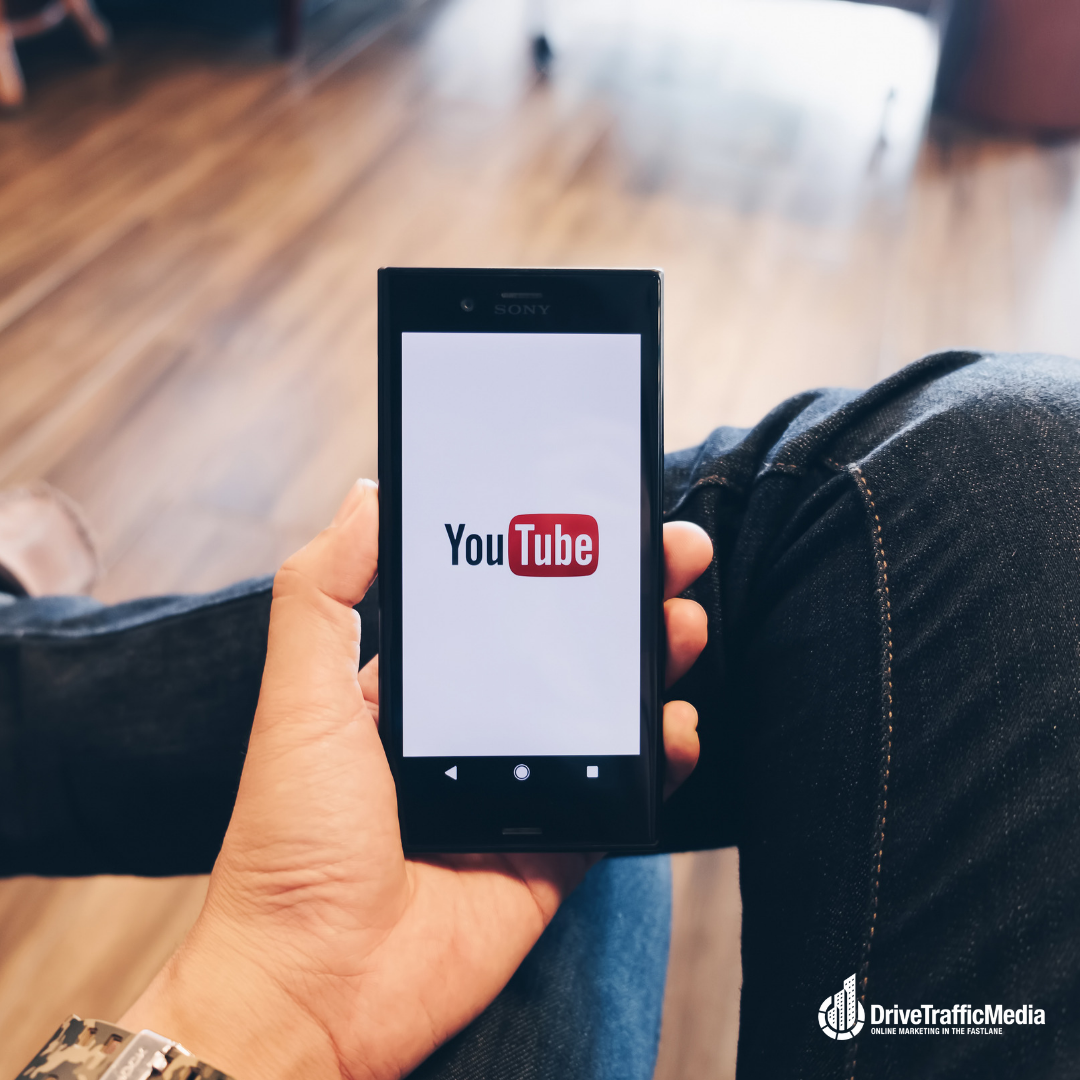 Most marketers today realize the value that social media has brought to their businesses and websites they have created.
With over 3.5 billion daily users, Youtube already knows where your target audience is and what products they like via its analytics, and is the trending way to deal with customer service issues and communicate directly with brands. Thus, Social media Orange County encourages its clients to use YouTube to deal with customer queries. 
Today, customers and businesses communicate one-on-one more than ever before, and social media is becoming an ever more popular tool for business networking. 
The growing trend of brands and customers connecting through YouTube has sparked the rise of video marketing on the platform to appeal to different audiences. YouTube has more than 1.9 billion logged-in users per month, and these numbers have continued to grow with the platform.
With all the traffic flowing in through YouTube, your business will find its target market and use its products and services to engage their interests.
Let's take a look at the three YouTube marketing trends you need to consider this year.
  The YouTube Live Option
In the past few years, live broadcasts have been popular among both small and large businesses as well as personal brands. Social media Orange County can help you use this option for growing your business and personal brand.  
Facebook did a post on their official blog explaining how audiences are three times more likely to watch live broadcasts than regular videos because live videos are current.
YouTube Live is the platform's live broadcast platform, and YouTubers can now launch live video streams which viewers can watch in real-time.
Compared to a regular video, the number of viewers on live-streams can nearly eight-times higher on average, increasing channel participation, and increasing content traffic.
You can use YouTube Live to play Q&A sessions, showcase your products and services, introduce influencers, and more.
The process is easy, for all you need is a webcam or smartphone. There are three ways to set up a YouTube live stream:
Webcam: Start streaming instantly from your laptop or desktop.
Mobile: Live via mobile, but you must have 1000 subscribers to use this feature.
Encoder Stream: Suitable for more complex settings such as multiple cameras and more extensive production.
If you want to go live, you need to make sure your YouTube channel is at least 24 hours old. You must first verify your account. 
  Complete the account verification process by adding all the required information

  When you are done, add information about your stream, so your audience knows what's going to happen.

  Once you click on "Start Streaming", you will be able to go live in front of your audience.
360-degree video
The second YouTube marketing trend I want to introduce is the 360-degree video. 
With a 360-degree video, users can watch a video from any 360-degree angle that they desire. The video continues to play even if the user moves and interacts with the content on the screen.
The 360-degree video provides users with a more immersive experience that they can enjoy on their laptop or mobile phone. Brands can use this feature to illustrate different aspects of their businesses fully or to showcase products and services. 
Users can now browse your brand's content and figure out which angle suits them best.
Since it does not require headphones or special glasses, this feature is available to a broader audience and can accommodate more people, its usability making it easier for brands to see their opinions, likes, and overall engagement.
Tutorials, How-to videos
Have you entered a question on Google and got text and video results to find a solution? 
Various users find that when searching for answers to queries online, they tend to prefer video tutorials to answer their questions.
According to Google, 67% of Millennial agree that they can find YouTube videos on any content they are interested in. The platform is extensive, and its ever-expanding content continues to grow day by day. As much as 400 hours of video are uploaded to its database every minute, and prospects are that this will only increase going forward. 
How-to videos can help users visually comprehend how brands can help them get rid of their problems and simplify their lives. 
It can also reduce the amount of customer service complaints your brand has to deal with because questions and concerns of your audience can be answered easily through the video format.
Apple, for example,  uses its YouTube channel to promote new products and let customers know how to use their latest, upcoming new features. 
Doing so eliminates most of the confusion customers may encounter when launching a new product. Determining whether to buy an expensive electronic, for example, is often a lengthy decision process, so when you have a representative from a company explaining how to use these products, your audience is more likely to be persuaded to buy.
For all of the reasons mentioned above, there is no sign that YouTube marketing will not continue to grow as time goes on. 
If you plan to develop a business strategy for higher conversion and engagement rates, YouTube is a platform you don't want to ignore. Social media Orange County is using this great tool to market its services to its audience. 
Video is a fan-favorite content, and people won't give up on it soon. By adding it to your marketing strategy, you can ensure that your goals are better achieved and successful!