How The Face Of Los Angeles Social Media Is Changing In 2019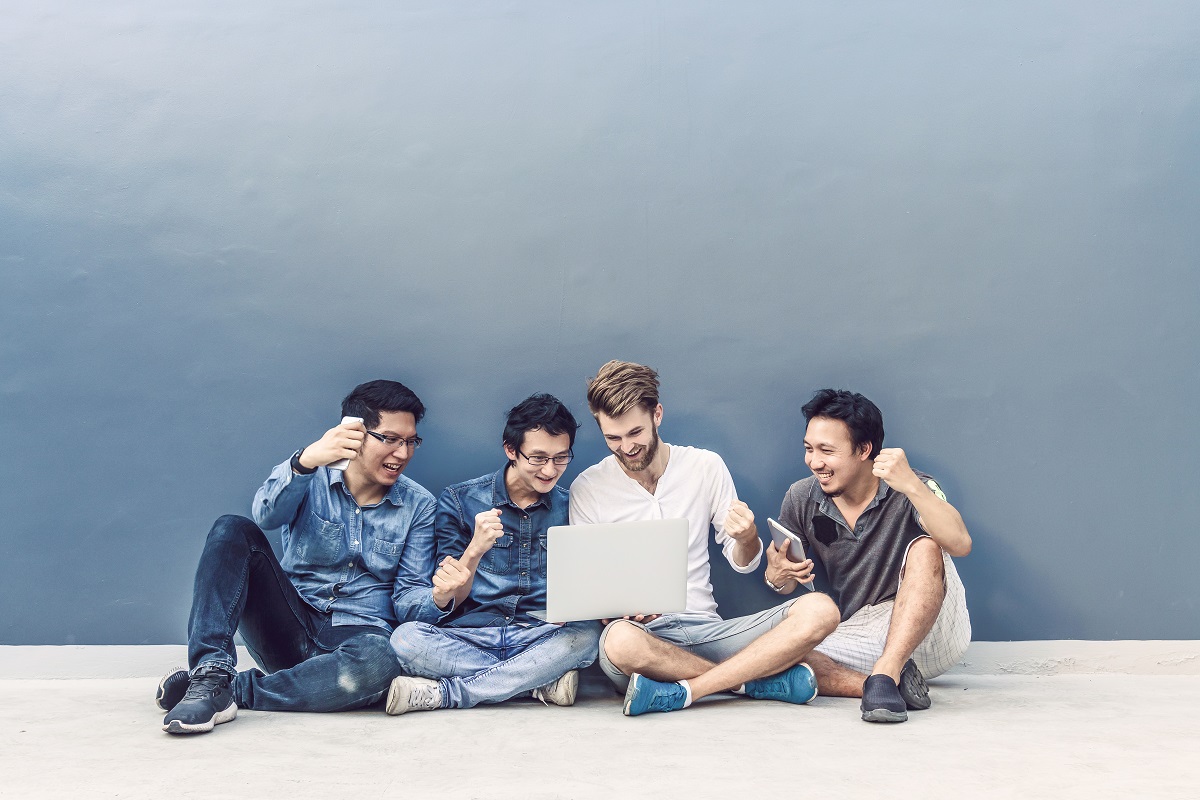 As we bid farewell to 2018 and look toward the Los Angeles social media trends that are likely to dominate 2019, there is certainly plenty of room for speculation. There's no way of knowing what platforms are going to come out with new features this year that are going to make a splash.
However, certain predictions can be made based on where content has been heading and what forms of it have proven popular in the recent past. Here's what some experts feel businesses should focus on at the moment with their social media ad dollars.
Influencers are More Important Than Ever
At one point, the career choice of "social media influencer" seemed outlandish. Here were people who intended on making money essentially through being popular on social media channels. But the first influencers paved a path for those that have followed, and, somewhat incredibly, there are people on social media platforms who now wield incredible power.
They are visible in virtually every niche: politics, fashion and beauty, sports, entertainment, you name it. If you're a company in Los Angeles and you're trying to break through and get noticed in 2019, then you need to become familiar with the influencers in your niche, because you can no longer afford not to. When there is a person with 200,000 dedicated followers that are precisely the market that you want to target, you need to establish a relationship with them.
Engaging with and building lasting relationships with them is something that you or your SEO company is going to have to do this year if you have not done so yet. You're going to have to allocate money for the purpose because the best influencers aren't going to come cheap. Start researching possible partners now, because a single mention of your brand by the right influencer can potentially do more than months of social media advertising on your own.
New Content Mediums
The other part of the equation for social media success in Los Angeles is that a lot of emphasis should be put on newer content mediums like live streaming and Stories. That's going to go alongside more traditional visual content like videos and photos that you already know get the most engagement if you include them on your website and social media feeds.
The era of video is here and has been for a while, as YouTube has become a powerhouse, and every company needs their own channel. But more and more, social media fans like to be able to follow along with branded events as they occur, which is why live streaming capabilities are something that more platforms are integrating.
With influencers on your side and strong, well-planned campaigns that convey a sense of what you want your brand to be, 2019 can be the year that your Los Angeles company towers over the competition. Social media, and its constant evolution, is still your ticket to success, but it is up to you to figure out how best to harness it.
How To Develop Your Brand Identity and Personality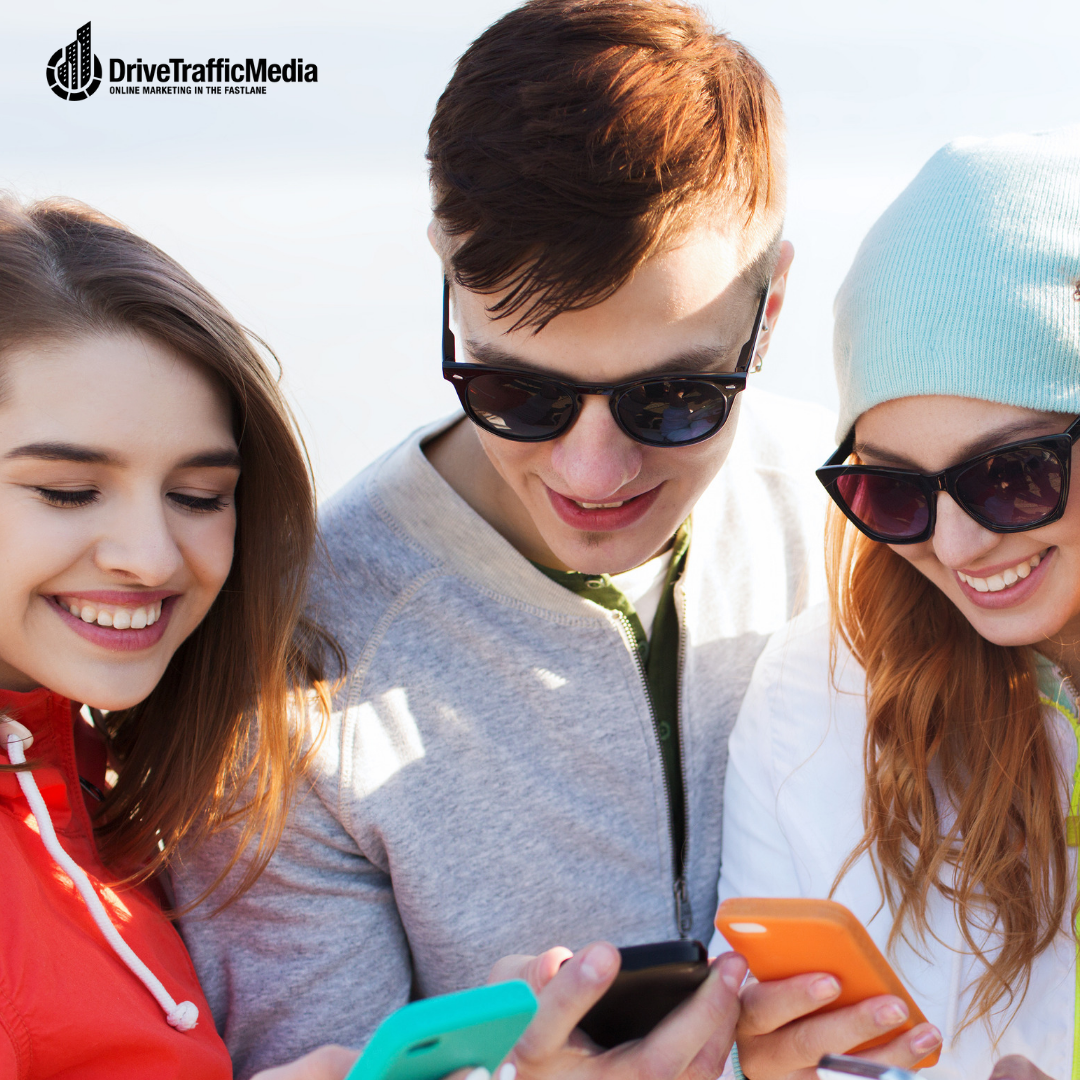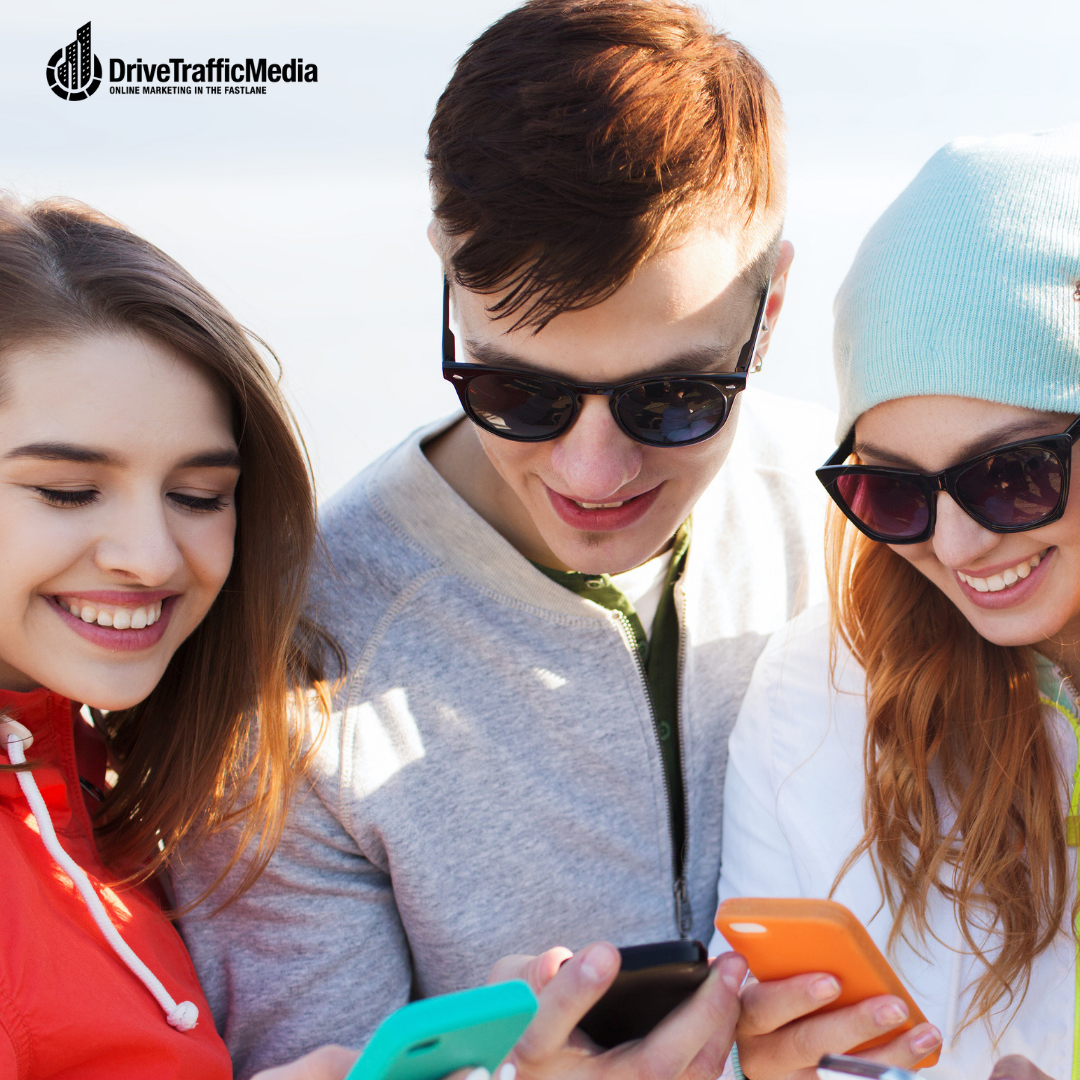 Pour your heart into it, because authenticity is what makes a brand personality and brand identity last.
To have a successful business, a compelling brand identity, and a brand personality matter. Creating a brand persona and brand identity that resonates with your vision is essential. There are several ways through which you can do it. Drive Traffic Media's social media Los Angeles can help you achieve your goal.
Brand Identity
Your brand identity is the face of the brand. It is a message that the customers usually receive from the product, service, or individual. Brand identity is associated with product/service recognition. It should be a consistent message that is received by the public about your brand. The following five steps should be measured when building a brand identity.
Audit

Benchmarking

Planning

Creative development

Implementation
Brand Personality
Brand Personality is how the brand lives. It is a set of human distinctiveness that is recognized as a brand name. A brand personality is something to rely on.
Brand personality is defined as the human uniqueness or traits that can be attributed to a brand. Your brand needs a personality and identity to be recognized.
Let's have a look at how you can develop a consistent brand identity and brand personality.
Increases awareness
Increasing awareness about your brand always strengthens your brand identity. You can do a lot of things to increase your brand awareness. It will take time because there's no quick fix.  There are several ways which can help you improve brand awareness. Word of mouth is the easiest way to increase your brand awareness. You can also find existing influencers in your business and collaborate with them.
Another great brand building strategy is a partnership. Partner with other local business to hold joint seminars or fiesta. Support local sports teams and donate to charity events. Getting your brand plastered around fiesta and events will do big things for your brand.
Brand responsiveness
Brand responsiveness is a crucial consideration in consumer performance, advertising management, brand management, and strategy development. It is one of the critical decision-making facts.
Times have changed.
In a fast-paced of instant gratification and speed, there's no place for slow. When consumers want something, they don't wait and find a way to get it, and it is not limited to products and services only. You need to be responsive to answer your business queries, and you must be ready to answer those timely.
Personality is who your brand is
Just like us as humans, brands also have personalities. In a nutshell, it is the best way to create an emotional response among your target audience. A brand personality helps your consumers to feel connected to your brand in one way or the other. Here is how brand identity can help your business grow.  
Makes it easier to connect with the audience
Be available to your customers all the time and allow them to interact with you. Customers often have questions, and if there's nowhere for them to go to get their query answered, or you don't take action on time, you could begin to lose trustworthiness.
Shows what you want to sell
A unique selling proposition is an integral part. A unique selling scheme lets you stand among all other market competitors and actively focus your energy on creating things that cater to your ideal group of customers.
Know who your audience is
Never assume your audience. Know the preferences of your audience to the bits. It will help you make significant decisions of your business from developing your content strategy to your SEO plan to your business plan.
Building your brand from the ground up, promoting, or calming a clear strategy is nearly impossible. Take some time and do your research to find your target audience. Define your audience based on parameters like age, profession, location, interests, and the gender to redefine your audience. Drive Traffic Media's social media Los Angeles can help you define the targeted audience for your brand.
Don't be afraid to be controversial
When you are trying to engage people and turn them into customers always use conversational language. Saying something conversational is perhaps is one of the last things you can do when you are trying to get people to care and like about your brand.
When you share your values, it always reveals the brand values and encourages your audience to agree with you. It is okay even if they disagree. It will help you find the right audience who are real ambassadors of your brand,  those who believe in your brand and those who buy from you.
Being potentially controversial and sharing your opinion is fine. Never hold back from sharing your ideas, views, and opinions. You may lose some of the people, but the ones who agree with you will end up liking you genuinely.
Sell your brand inside first
You can't always do everything yourself.
Your employees are gatekeepers for a company's products and services. Their hard work impacts all internal and external communication and is necessary for the image of any business. One of the most important things you can do while branding your business is efficiently branding your business within the organization.  
First, it will help your employees to have a powerful emotional connection with the services or the products that you sell. When people care about something and believe in, they become loyal and work harder to achieve the goal. Employees are always inspired and unified by a common identity and purpose.
Make sure you are happy with what you have launched
Before launching a brand, make sure that you are happy with what you are launching. Is your brand makes you feel proud and happy? Make sure you have an emotional connection with it. Try to build something which makes you genuinely happy. Drive Traffic Media's social media Los Angeles can help you build an amazing brand.
Pour your heart into it, build an amazing brand, and let yourself shine through.
Why Brand Discovery Is Important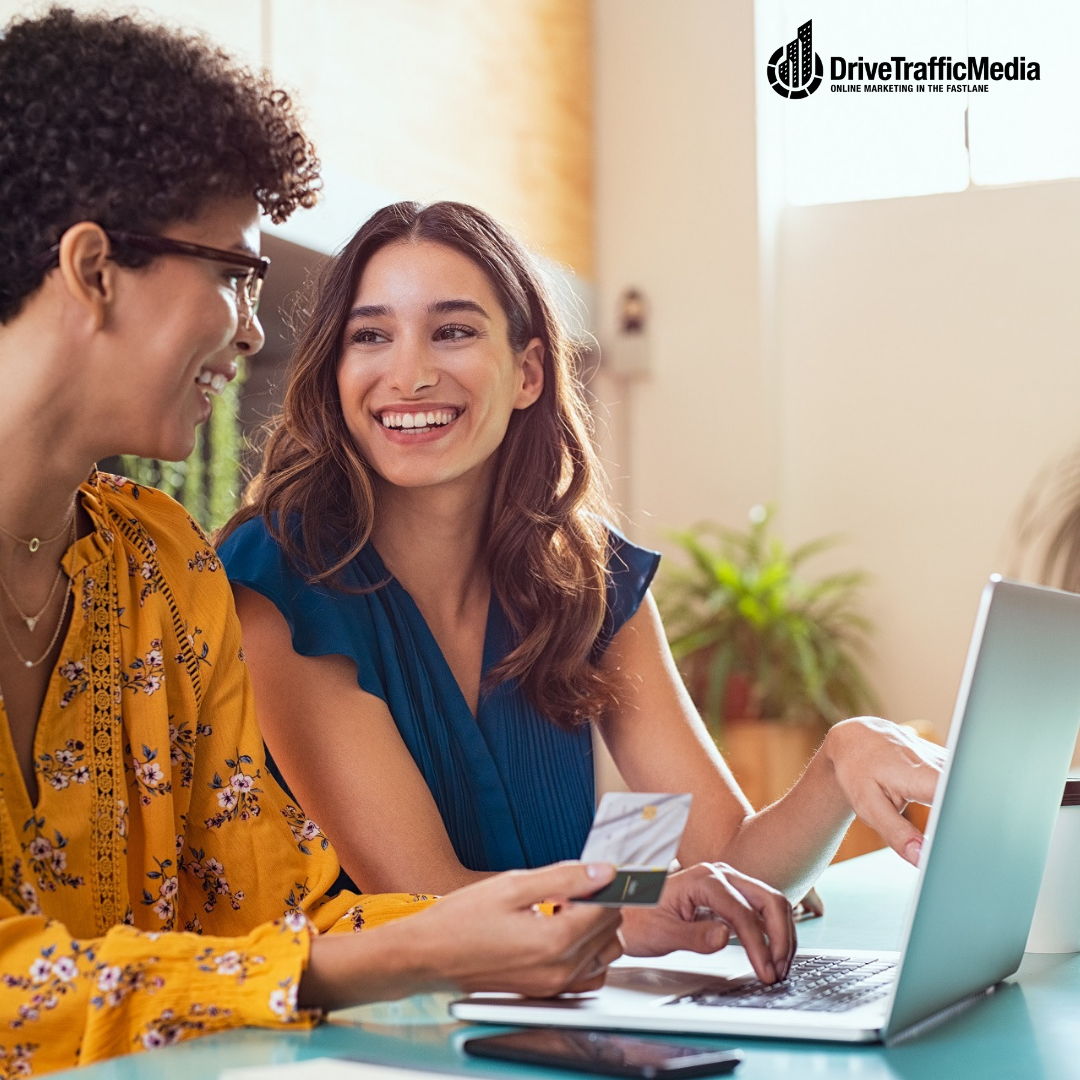 Brand discovery is an art, and the art of scaling your business takes some mastery!
Imagine rushing through every single day, putting tens of hours of efforts straight, as a result, getting exhausted both emotionally and physically. Sounds like a hard job, right? I have been through all this, ah poor me. Reason?! I DIDN'T focus on my brand first until my coach made me realize that the process works another way around.
They say success is 80% mindset and 20% strategy, and I agree with that! If you want to build your brand via social media, our social media Orange County services can help you out with that.
What is a brand
A brand is a way in which a company, association, or individual position its product in the market. It helps you distinguish your service, product, or concept from all the existing ideas, products, or services that prevail in the market. Branding is the process of creating and disseminating a brand name.
Brand Discovery
Discovery is the first stage of the customer journey. It's the instance when consumers first come in contact with a new brand, its products, and services whether through your social media platforms or any other source. If you are based in Orange County, you can reach out to us to have an initial consultation about your brand.    
Brand discovery is the process of knowing your brand at a deeper level. It is all about finding out who we are at the core, whether as a personal brand or business. Everyone thinks they know who they are as a brand until they take a step back and look rationally.
Whether you have a product or service, your business will have to go through branding at some point, and usually more than once. However, effective branding means planning a viable strategy while keeping the big picture in mind.
Why is brand discovery important?
Discovery is versatile and is one of the essential things in building your brand or product. Ranging from full brand discovery to analyzing a single campaign, it plays a vital role. Brand discovery includes the following things.
Who are we? Everyone thinks they know who they are as a brand until they take a step back rationally.

Who do we say we are? It is essential that the message we deliver to the audience is aligned with our business goals.

What is the outside world's insight about us?
The following are the critical steps that will help you get clarity in your branding your business:
If you don't have a clear plan or strategy, it's hard to achieve the main objectives. The same holds true for marketing too. Businesses need to know marketing goals. Many marketers are so thrilled about the details of the tactics that they don't see the big picture.
Below are the three essential marketing tips to ensure consistent brand discovery.
3 Significant marketing tips to ensure constant brand discovery
Get a new projection and customers. Regardless of the industry specialization, continuously attract new predictions and convert them into buyers. The reason is, even the most reliable customers eventually stop buying during the weak financial times. To avoid unseen circumstances, attainment of new customers must be a part of your on-going plans.

Drive new sales from current customers in terms of buying more of the same product. Acquiring customers is costly from a marketing viewpoint. Therefore, it's critical to make the most of the revenue potential of each customer for where they were sourced.

Reactivate the former customers who already know the firm and have stopped buying from you for one reason or another. It's important to understand those reasons so you can make compensation for any miscommunications or poor service.
Adapt the tips to develop your brand
It's difficult to allocate a monetary value to a brand. However, no matter how insubstantial brand equity may seem, a strong brand reaps significant business benefits from:
Awareness

Credibility

Reputation

Customer satisfaction
Those benefits serve as gear to the marketers to attract a mindful customer who wants to buy from a brand high in value.
Learn where you should start
Learn where you should start. For example, when introducing a startup in Orange County, one needs to think about building the brand almost from zero. Whether it's a business name, logo, color palette, website, social media strategy, or other marketing technique.
Building a brand from the very start is simple as long as it keeps "the three C's in mind, clarity, consistency, and constancy. That means construction of a clear, rational story that does not contradict it or your business operations, and then disseminate that story far and wide to your target audiences.
Once you have your brand strategy in hand, the social media Orange County services of Drive Traffic Media can help scale your business to the next level.
6 Powerful Ways To Make Money On Pinterest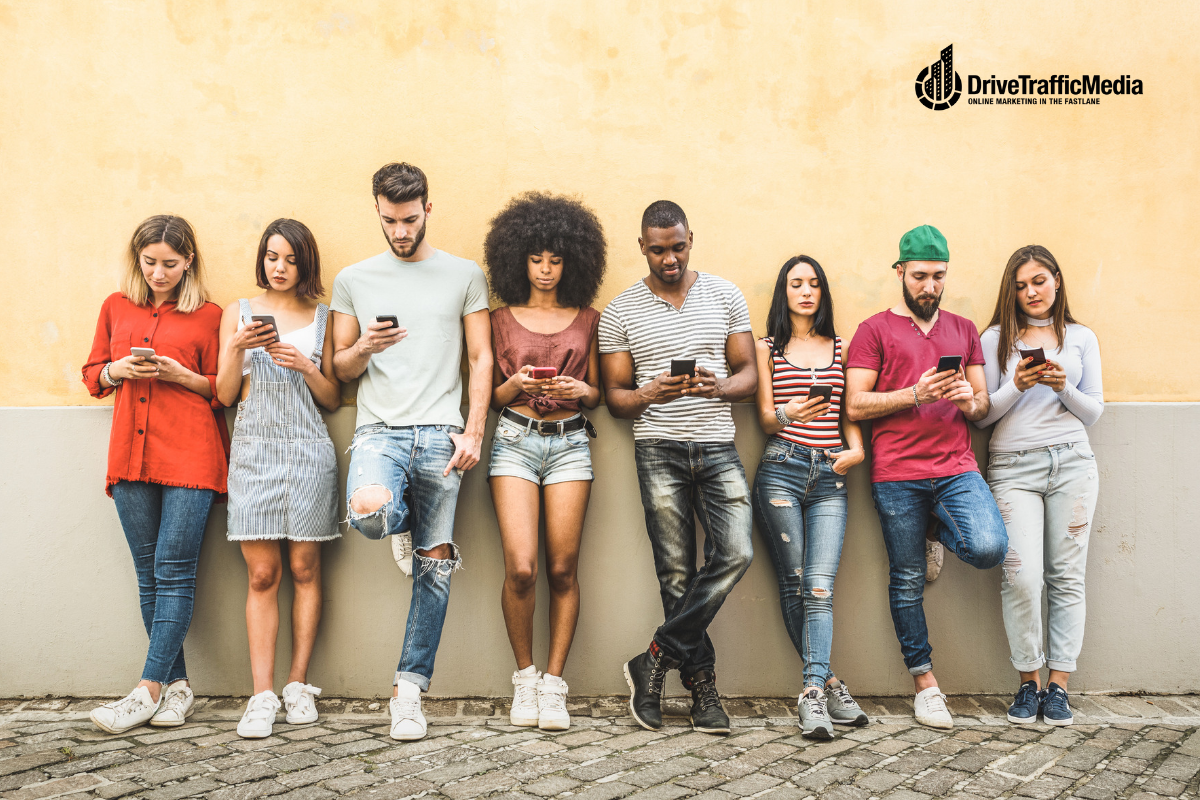 Besides being a visual social media platform that a majority of people adore, it is a powerful tool. You can share images about your ongoing projects, the goods as well as services you are selling, and to visually find new passions as you click through the images other Pinterest users have posted.
Social media Orange County likes to think of Pinterest as a giant web-based pinboard, or old school bulletin board that has now gone digital. Although saying that, some kudos needs to be given towards the amazing organization function it has compared to the old fashion ways of bookmarking or saving the favorite things you see whether it was from a newspaper or magazine.
Now with Pinterest, you no longer need to tear out an image or recipe from a book and save it in a dark place in your drawer. It works on the same principle, but allowing the user to 'pin' or save images they found on a website, or instead from Pinterest itself. They are pinned to various boards, that are used to categorize the user's image collections. When the user wants to make that chicken casserole they saw earlier, they can just go to the board the recipe is under and easily click on the casserole image. It will open in a new tab to where the recipe originated on the web.
Pinterest is also a social network that allows users to interact with one another by commenting, liking, resaving another person's things and private messaging with one another. What many people do not know is that Pinterest is a very powerful tool that you can earn money from. How can you do that? Social media Orange County shows us how in the following methods below:
Chase Your Passion, Find An Audience And Sell To Them
Your passion could be something that people are willing to spend money on. If you are a health freak, love to eat right and exercise, then create a Pinterest account and boards that will attract this audience. Bring followers to your boards, and create a mailing list. There are some enthusiastic Pinterest users that have more than a million followers. However, do not think you need that many to sell to your audience. Obviously, the more you have the more consistently you will bring in an income. If selling your own goods is not your game, do not sweat. Many marketers look out for Pinterest accounts with thousands of followers, so they could approach you with an offer.
Select A Company To Get Behind Of, And Request Them To Sponsor You
Focus on a group, and find your Pinterest audience as mentioned above. Once that is established, choose a company that offers products that you think your audience would find useful and worth handing over their money for. Again as an example, if you have a health audience, get in touch with companies that sell health supplements, or probiotic drinks. To convince the companies you have approached to take you on, have your Pinterest statistics on hand and do not be shy to ask for a sponsorship. Make a deal with them that involves using their branding on your account for a year.
Advertise Affiliate Products
There are companies out there that want someone who will promote their products for a small commission on the amount of the sale. Search around for companies that sell products that fit within your audience to advertise, and join up as an affiliate. After that, promote the products on your boards, using the affiliate links. If you use the URL-shortening service Bitly to handle your links, you can track your pins and boards for the number of times people have clicked on them. Keep in mind that Pinterest sometimes intervenes and goes against affiliate marketing spammers. If this happens to you, link your pins to your own website where you will not be bothered for using affiliate links.
Use SEO Planning To Get Noticed On Pinterest
It goes without saying that if you want to make money on Pinterest people have to be able to find your pins and your boards. Therefore, using SEO strategies can help you get the attention you want on Pinterest as well as search engines. Start with your about profile. There is an allowance of about 200 characters, which is about 50 words, so make it count. Apart from being clear and detailed, use the keywords you expect searchers in your niche use. Additionally, do not forget to use SEO on your pins, You have 500 characters, which is 100 words to create a description. So, take advantage of that to add keywords and links. Social media Orange County suggests trying to add the keywords naturally, so they do not sound spammy.
Start Re-Pinning Other People's Pins To Gain An Audience And Make Coin
Keep in mind that Pinterest is a social network, so to get people to re-pin your pins you have to make sure to stay active. Get into the habit of pinning other people's pins, especially those people who are in your target audience. Eventually, they will begin to notice you, and might even start following one or more of your boards.
Make Bank By Teaching Pinterest Strategies To Others
Pinterest is always growing and evolving, and another industry has built around it with developers creating tools to help Pinterest users. After you have gained the experience and confidence of using Pinterest, try making money by offering teaching strategies to others, For instance, you can create e-books and courses that teach what you have learned.
So do not hesitate any longer to start using Pinterest. It is totally free to sign up and as shown above, is an effective and fun way to make money online whether it is on a full or part-time basis.