How To Organically Increase Instagram Followers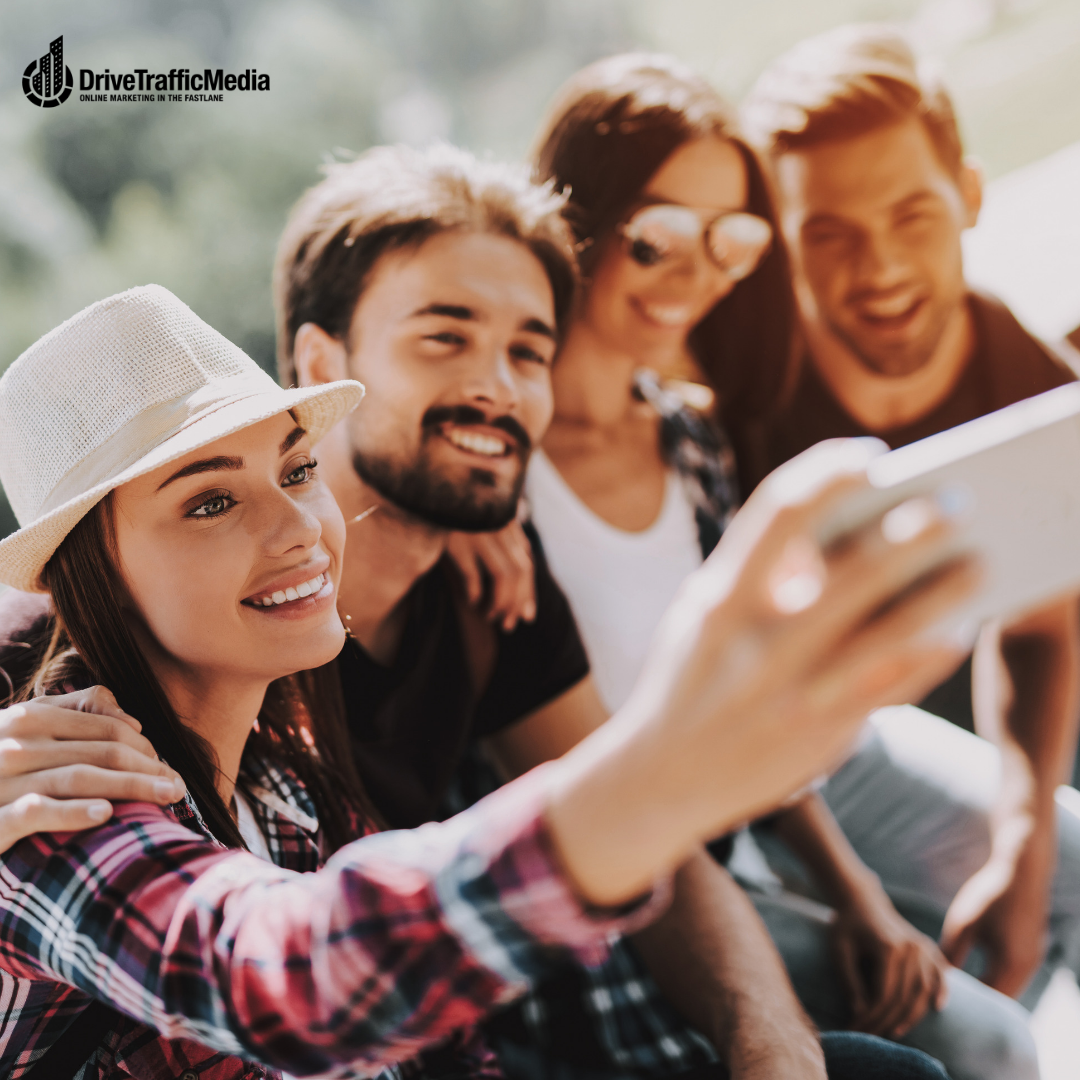 Instagram has grown very quickly and people are taking the once small "just a photo-sharing" app seriously. Instagram is an awesome social media tool for genuine content marketing, networking, selling and audience-building tool for many people and brands. According to social media Los Angeles it is the most popular social networking site in the entire world. It has 200 million active users that share over 60 million photos and has over 1.6 billion likes a day. 
Why is Instagram so popular? It is probably because Instagram is amazing and the engagement rates for brands on other social networks are usually 0.1%, whereas Instagram generates a lot more. On average, Instagram engagement rate for brands is about 58 times higher than on Facebook. That is pretty impressive! However, if you work hard to get your brand out there, you can probably do even better than the average 58. Whether you are a brand or just an individual who wants to make it as a big influencer on the Gram, here are a few tips to help you get started on the right track. 
Direct People To Use Your Hashtag
You might have gone all out to create a hashtag like #lucysmakeupstore, but who is aware that they should use it and share content about your brand? The best thing to do is to use it in your profile, but do not stop there. Also, have your hashtag printed on receipts you issue out, place it in print ads, on signs in your shop and at events. If you promote your brand on radio or TV, tell people to use your hashtag. Incorporate online and offline campaigns by listing your hashtag on your other social profiles, in your email send-outs, and on your own website. Never just cross your fingers and hope people will find you. When it comes to social media, it is like finding a needle in the haystack. 
Be Creative When Hashtagging
When you are creating your Instagram captions you have to step out of the box and think outside the limits of self-evident hashtags. Of course, you do want a few of those too but throw them in with more exclusive hashtags. Your goal is to make your hashtags funny, interesting, ironic and extravagant. But whatever you do, just do not make it boring!
Engage In Trendy Conversations
With each post you publish, try to combine frequently used hashtags. For instance, if you are a health and wellness blogger, you can use a hashtag like #cleaneating along with trending ones whenever you see fit. When you find long-tail keywords, they give more direction and help you get to the right people. However, the generally trending hashtags such as #tbt, #photooftheday, #instagood or simply #fun can get you to the center stage of the Instagram world. You have to do both in order to show up and have a voice on a social network that is massive and rowdy like Instagram.
Get Your Bio URL To Work For You
Your Instagram profile is the only place on Instagram where you own prime real estate, so do not let your bio just link to your website homepage for eternity. That is way too boring. Mix it up at least every 2 weeks and use a clickable link in your bio to drive traffic towards to your most recent and popular content. 
Create Descriptive Captions
It is the oldest saying out there that a picture is worth a thousand words, so get typing. Social media Los Angeles claims being a good storyteller along with epic pics can take you places on Instagram. A good example of this is National Geographic's Instagram profile. They have extraordinary photos of animals and go into great detail to explain the animal and the situation it is in. If you need inspiration, check them out because they are doing something right with over 50 million followers. 
Practice Influencer Marketing
Search for influencers that are within your niche, for instance, people who influence others that you want to promote to, and "Turn On Post Notifications" so you get a notification whenever they have new content. Then you can interact with them frequently, build a rapport with them and become one of their favorite people or brands. 
Get Rid Of Unwanted Tagged Photos Of You From Your Profile
When you want to become Instagram famous, you only want the best content to shine and show on your profile as well as on behalf of your brand. You can remove tagged photos from the entire site when you select "Edit tags" and choose the ones you want to remove and select "Hide from profile".
Give The OK To Photo Tags Before They Show Up On Your Profile 
Reach even greater control on which tagged photos show up on your profile by changing your Instagram setting. This prevents tagged photos from showing up unless you give the OK first. To do this, look under "Options," "Photos of You," and "Add Manually." Social media Los Angeles recommends you do this to avoid any embarrassing situations. 
Create Your Instagram Style
You may want to fit into the Instagram community and be just like everybody else, but your end game has to be to stand out. If you want an example of how one brand has visual content that is unique to anything else on Instagram, you have to check out The Indian beverage brand Frooti's Instagram profile. Images are bold, bright and vibrant, which you cannot take your eyes off and can never forget. 
Don't Forget Calls To Action
Keep in mind that Instagram is a social network and not a broadcasting platform, so you can talk to people. In fact, it is encouraged! Let your audience know what you want to do and how you want them to react to your posts. If you can think of fun ideas, even better. A typical call to action is to get people to share your content. 
How to Build Your Brand on Snapchat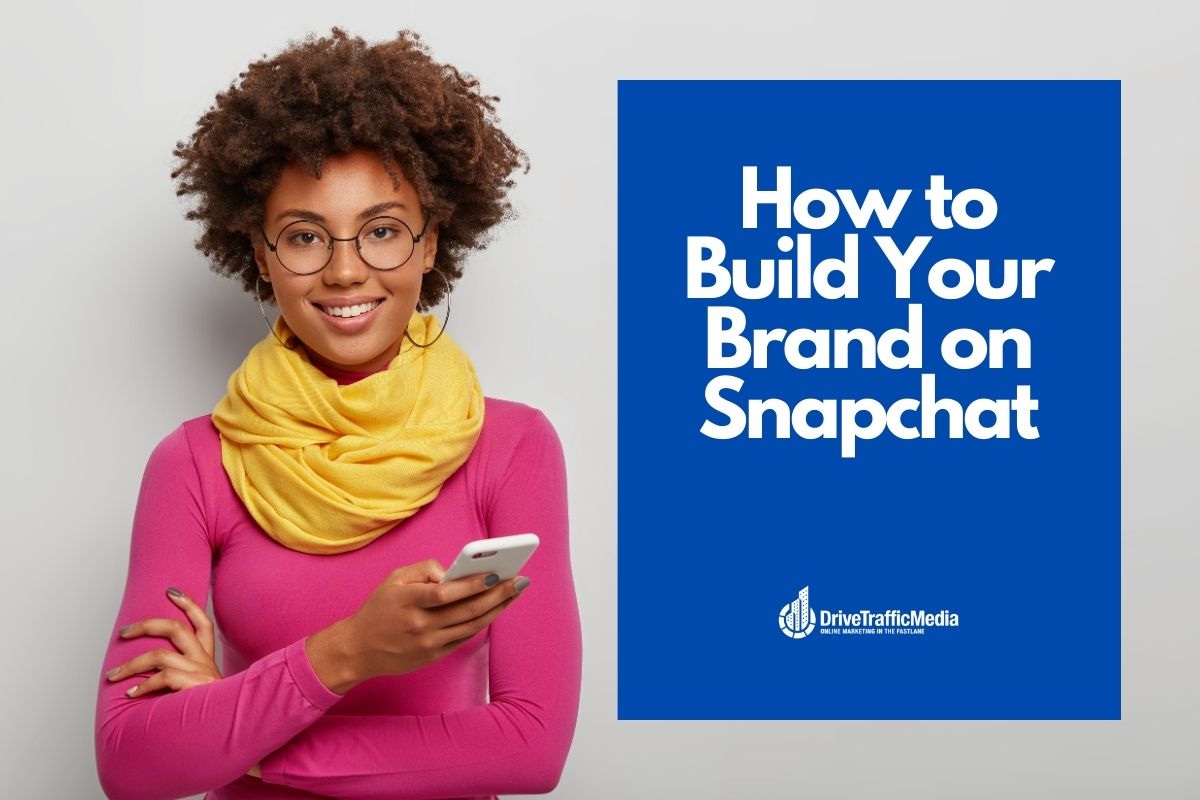 For a long time, companies and brands have been hesitant to join the nebulous social media platform known as Snapchat. Beginning first with young teens, the candid, disappearing act of photos and text in this app were revolutionary. Finally, a platform that represented the "realness" of individuals rather than the heavily staged, heavily edited photos on Instagram or Facebook. However, it baffled many businesses that were stepping their toes into social media marketing. Fortunately, social media companies in Los Angeles were quick to investigate this unusual platform as well as its following and understand the opportunities that it offered certain brands for digital marketing.
Since its launch in 2012, Snapchat's active user base has reached 186 million and its basic format has expanded to host a variety of filters, media outlets, ad formats, and story functions. While it is not the right platform for every business model, Snapchat does offer a unique voice and audience base for certain companies. Its reputation for authenticity allows brands to showcase their products in an off-the-cuff way. It encourages humor, wit, and gives a face to a brand. Businesses can use this platform to become more relatable to audiences and show that they don't take themselves too seriously. Another bonus of the platform is that the competition is relatively low so, for the right company, this could be the right step to building brand awareness and reputation.
Since Snapchat is all about personality and behind-the-scenes content, there are some things to keep in mind when using it for your brand. Here are some of the best ways to create engaging content for Snapchat:
Lifting the Curtain – Many brands benefit from using Snapchat as a sneak peek into their company's culture or product development. Some of the most enticing bits of content are product teases and reveals.
Engagement – Snapchat is all about split-second reactions and instant communication. See if you can craft stories that encourage participation from your audience. Ask a question, share the best responses. 
Staff Takeovers – If you want to spice up the Snapchat schedule, consider having a staff member take over the account for a day. Or, you can even rotate it to get a few different perspectives. Make sure to see how your audience reacts and keep featuring the people/bits that do well. 
Audience-made Content – One of the easiest ways to generate content for your audience is to have your audience make it themselves! People love the chance to get creative and enjoy a little free publicity. Consider making this part of a contest or giveaway to encourage even more participation. 
DIY or How-To Videos – Instructional videos can be great to keep someone's attention on Snapchat, especially if they are particularly clever or funny. Try to find creative ways to integrate your product or brand messaging into these videos. 
Quick Interviews – If there is a particularly influential person that works at your company, then you may consider featuring them on Snapchat via an interview. You can even ask your audience to send in their own questions beforehand to ensure that the topics are interesting enough to hold their attention. 
These are just some of the ways that social media companies in Los Angeles use Snapchat to market for certain brands. Like any other platform, Snapchat develops its own trends and follows relevant cultural phenomenon. As a social media influencer, it is important to stay current with the times and know when it is appropriate to add social commentary to news cycles. As long as you stay true to your brand and keep things interesting, your audience will appreciate your efforts.
7 Easy Ways To Get More Instagram Followers This 2020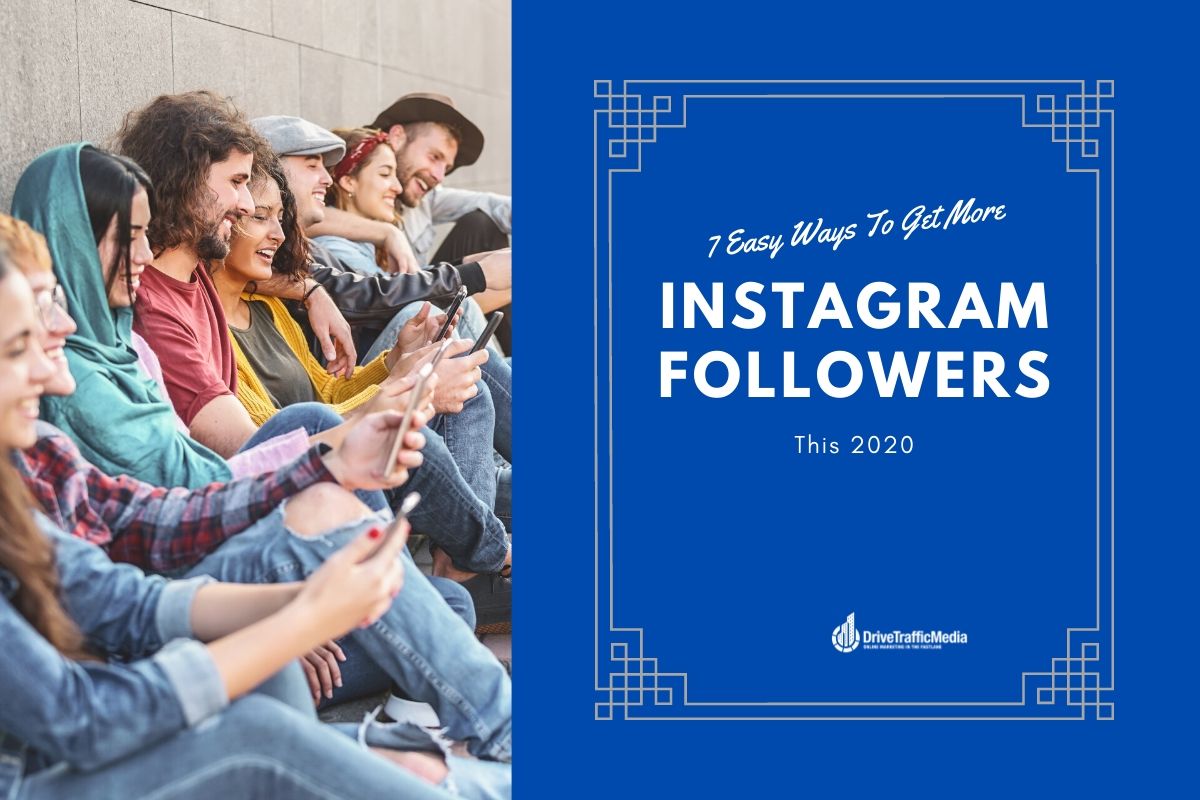 If you are reading this, I am pretty sure you are already using Instagram for your business. Drive Traffic Media, an Orange County social media agency tells us that your business success on Instagram requires active engagement and consistent content creation.
Instagram has a total of 25 million business profiles in 2019. When you don't know a better way to get more Instagram followers, #likeforlike and #followforfollow seems like the right approach.
In the long run, if your goal is to increase your following on this social platform, it's essential to know that technology can harm your business. Nowadays, "owning" followers is not easy, you should attract the right followers using the strategies suggested by the Orange County social media agency.
Get more followers by optimizing your IG Bio
The first impression of your profile on new users has dramatically affected the growth of Instagram. Turning your browser into a follower on Instagram takes only a tenth of a second. To do this, you must know who you are, what products/services you offer, and what they do to users when they follow you-a proven Instagram growth technology.
This is done through the platform's BIOS. Following are the steps to follow:
Make sure there is a keyword in the title immediately after the brand name that will reach your target audience. Your claims are searchable and one of the best strategies to attract more Instagram followers through organic traffic.
Add your niche, position, and attention attractor to gain credibility. It also takes a few minutes to flesh out your creature's body parts.
Organize / format using bulleted formats and use branded sounds. You can use an abbreviated version of your company mission statement or slogan, but keep it as short as possible. Throw in your place and put a personalized brand tag on it.
Don't forget that the call to action attracts Instagram users so much that they click on your URL.
Enjoy discounts or make fun of new inventory. Be sure also to include a line that proves your reputation.
Attract more followers by making your content important
Instagram tells a brand story through images. Every post should be of high quality and should support your brand image. Always ask: "How will this increase my Instagram account?" Your grid must fully reflect the beauty of the company. A Meh picture may break the grid.
Apply the same filter and stick to a palette. Choose a theme and surround it with images. Photos and videos should be attractive and convey value.
You can apply the 60/40 rule as one of the best tips for growing your Instagram audience. Out of every ten pictures, six should belong to your product/service, and four should belong to lifestyle, stock photos, related quotes, and user-generated content.
Perfect your Instagram header
Instagram is designed for images, but subtitles make money. Captions should provide your company's background information, value, and insight. Instead of describing the photo, use the brand's voice to tell the story behind the photo to make a connection.
Ask questions and ask users to tag friends.
Choose hashtags wisely
A hashtag can increase engagements by more than 12%. Make the perfect combination by brainstorming the list of adjectives your customers use to describe your company.
Thinking like a customer is one of the top strategies for attracting more Instagram followers. Follow the community and find happy intermediaries between popular tags and tags that bring you results.
Although up to 30 tags can be used, many brands use between 10 and 20. Try a formula where ten tags are used to promote the content of the post, ten tags are used for the target audience, and ten tags are used for positioning and brand relevance.
Storytelling in practice
Stories are a powerful marketing tool. Includes behind-the-scenes, quick updates, and exclusive features that build a brand identity and connect you to your brand right now-beyond your grid.
Use brand sound with images and text to expand your reach. You need. Keep in mind that these should have a "live view" feel. The story will last 24 hours so that you can be cheesy. No one will complain about it!
Use the map feature to include locations and related hashtags so your story can be on the Browse page to expand coverage. Use the Questions feature to connect and save your best stories as crucial content to retell your brand for visitors and new followers. Focus below your creature and serve as an interactive description.
Participate in giveaways
The number of brands hosting competitions increased by 70% compared to those not participating. Giveaways reward followers and attract new followers.
Choose your budget, prizes, and competition goals. The best input methods are comments, followers, posts, and hashtags. Ask followers to comment on a photo and tag at least one friend for double exposure.
Think of each label as an entry. Seek cooperation with complementary brands in niche markets. For publishing, try to collect as many user-generated reviews as possible so you can create a gallery and embed it on your website. Doing this will increase engagement and drive sales. Generate brand and giveaway specific tags to include.
Exert influence
Most influential people, especially those just entering the ambition, are eager to work with brands. 90% of marketers believe that influencers are an effective way to increase customer engagement.
The general cost is $ 1,000 per 100,000 followers. If this is high for your budget, choose a micro-influencer. Find out who is in your niche market by interest or category. Consider looking for those who have collaborations across borders in complementary brands-just make sure your audience is the right one for your product or service.
You have it! Seven simple steps to optimize your Instagram growth strategy. Harnessing the power of these Instagram growth technologies will give you even more significant influence.
Instagram Tools: 10 Essential Apps To Increase Your Following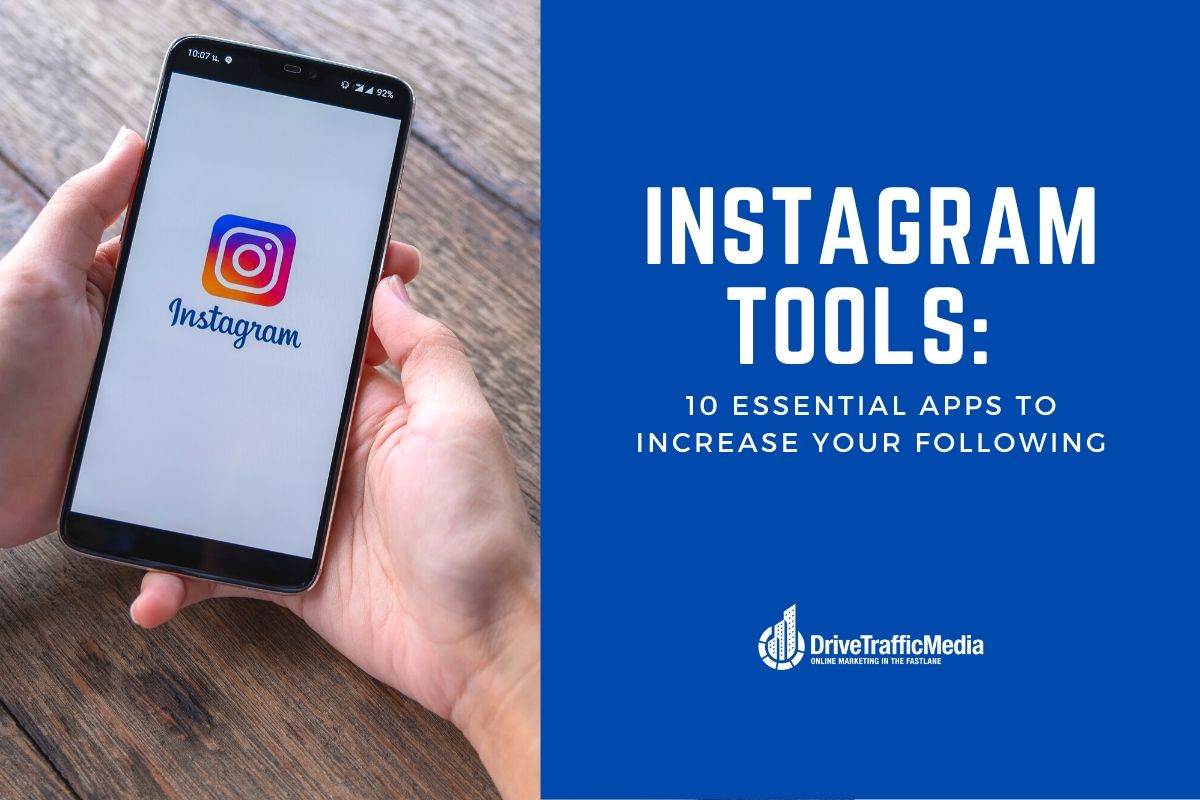 Instagram has more than one billion active users monthly. It offers enormous opportunities for brands to find new customers and showcase their products.
Strategies such as running Instagram ads and reaching out to influential people are useful. But it is challenging to get the results you want without the right tools.
To help you increase your Instagram account usage, we have compiled a list of the best apps. With the right social media marketing apps, you can scale your business in Orange County.
Let's start!
1. VSCO (iOS, Android)
It's been a while since Instagram's default filters have been at the forefront of mobile photo editing. At the same time, VSCO has become the ruler of creating beautiful photos on the go.
VSCO is part of a photo editing platform and social media network and should be at the core of every Instagram strategy. It has an in-depth editing suite and a large number of high-quality default filters that will take your smartphone photos to a new level.
There is also a considerable filter library in the premium plan that gives you endless options for customizing photos and separating them from the packaging.
2. Snapseed (iOS, Android, macOS, Windows)
Snapseed is another photo-editing application that gives you the option to fine-tune your photos. Instagram's default filters edit your entire image at once, and Snapseed lets you apply effects using brushes so you can refine the details of each photo.
Snapseed's stack is another excellent feature that lets you save filter groups as templates. These stacks can then be applied to later photos, giving the entire feed a consistent look and saving time.
3. Afterlight (iOS)
Afterlight is a photo editing application that includes dozens of filters, textures, and frames by default, giving you many different options to adjust photos on the fly.
You can create and save your filters and use multiple image formats. Afterlight also includes typesetting tools to help your images stand out. With its clean and straightforward design, Afterlight is an easy-to-use essential tool to make your Instagram photos accessible.
4. Canva (Internet, iOS, Android)
Canva is an application that can be used to create eye-catching images, whether in an Instagram feed or Stories. You can overlay text, create multi-image layouts, and extract various pre-designed graphics to upgrade your posts and attract the attention of followers.
This is especially useful for creating a stand-out Instagram story. If you stick to several consistent image formats and fonts, you can start making sure your followers always recognize your content.
Canva is one of the free social media marketing tools that you can use for your Orange County business.
5. Photoshop Express (iOS, Android, Windows)
Yes, you can use Photoshop on your phone.
Although the mobile application does not have all the features of a desktop application, it does provide a powerful image editing experience that gives you a lot of control over your photos.
Its easy-to-use tools, such as Spot Removal, simplify the work you do on your desktop, and you can remove speckles, dirt, and dust from your photos with a single touch.
You can also access multiple controls, filters, presets, and options not available elsewhere, such as the ability to add watermarks to photos.
6. Boomerang from Instagram (iOS, Android)
Boomerang is an app that is created by Instagram, and it lets you create GIF-like looping videos based on a series of photos. Once the video is produced, you can immediately post it to Instagram or save it for later release.
7. Life Lapse (iOS, Android)
Boomerang for Instagram is excellent for creating fast GIF-like videos, and Life Lapse is a more feature-rich mobile app that can be used to create longer stop motion animations to showcase your products.
You have many photos as you want, customize the size of the video, adjust the speed between images, and even add royalty-free music.
8. HypeType (iOS)
HypeType's vast library of fonts and animations allows you to quickly and easily create subtitles for videos taken with the app or for different parts of uploaded videos you have taken. Once you are done, you can post the video to Instagram without leaving HypeType.
9. Repost Instagram (Android)
You don't always have to be the person behind the camera. If you have a good community of customers who post user-generated content, you can use Repost for Instagram to organize their images and give them credit at the same time.
To share pictures from someone else's Instagram account yourself, copy the sharing URL on the information you want to share, and then turn on "Forward" on your phone. It will add a credit icon to the image, copy the instructions, and be ready to post to your account in seconds.
10. AutoHash (Android)
AutoHash is probably the easiest way to find relevant Instagram tags for an image. It uses AI to identify objects in photos and gives you related hashtags based on the objects.
It will calculate hashtags for you, so you don't exceed the limit of 30 hashtags, and you can also save your favorite hashtags in the app.
When you're ready to publish, AutoHash saves the hashtags you choose to the clipboard, so all you have to do is just paste them into an image description or annotation.
Grow your business with Instagram
Now that you have the right tools to get the job done, you should go there and start taking beautiful photos and videos that indeed show the real value of your product!
Any other questions about what social media marketing app is recommended for your Orange County business? Let us know in the comments below.