YouTube Marketing Trends That You Must Know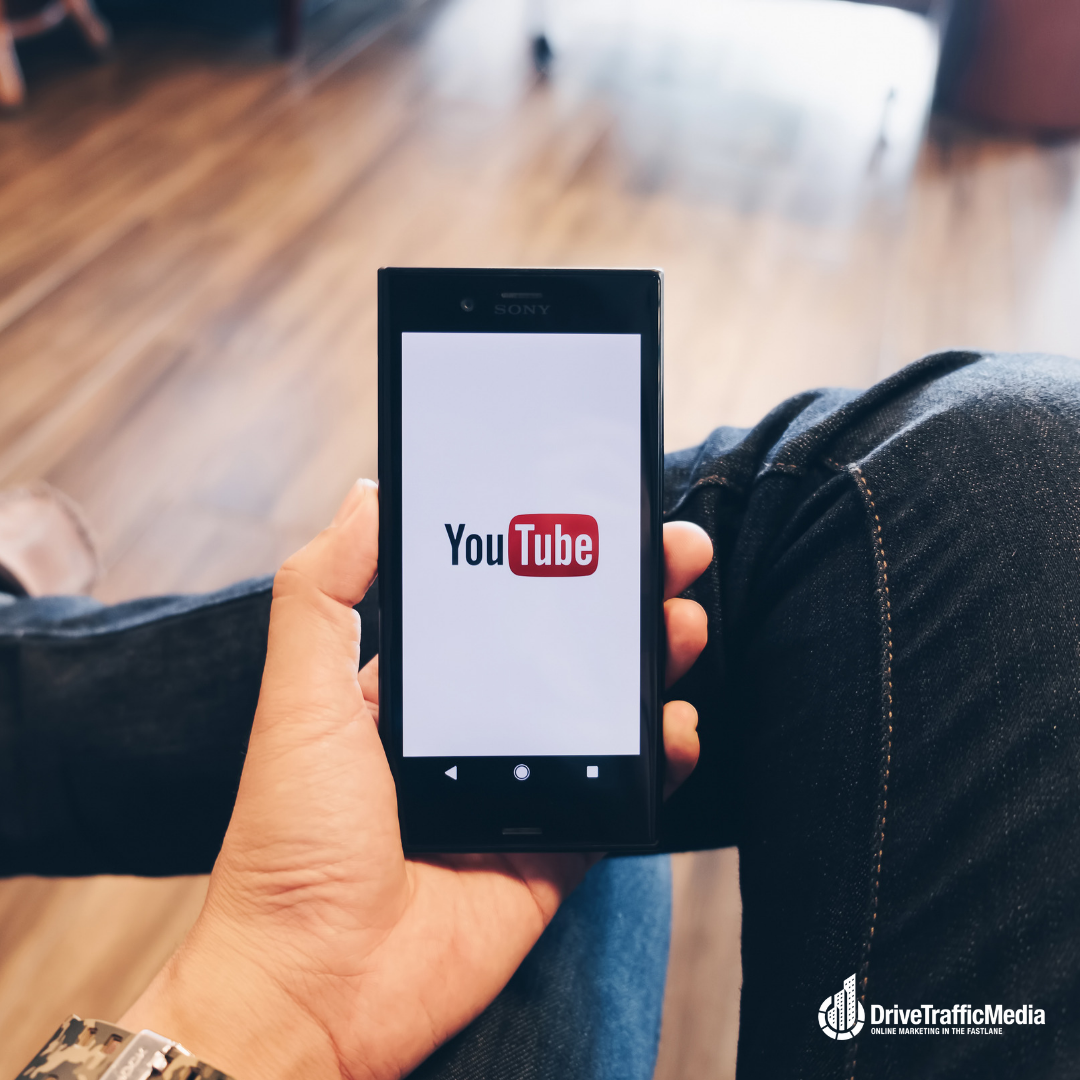 Most marketers today realize the value that social media has brought to their businesses and websites they have created.
With over 3.5 billion daily users, Youtube already knows where your target audience is and what products they like via its analytics, and is the trending way to deal with customer service issues and communicate directly with brands. Thus, Social media Orange County encourages its clients to use YouTube to deal with customer queries. 
Today, customers and businesses communicate one-on-one more than ever before, and social media is becoming an ever more popular tool for business networking. 
The growing trend of brands and customers connecting through YouTube has sparked the rise of video marketing on the platform to appeal to different audiences. YouTube has more than 1.9 billion logged-in users per month, and these numbers have continued to grow with the platform.
With all the traffic flowing in through YouTube, your business will find its target market and use its products and services to engage their interests.
Let's take a look at the three YouTube marketing trends you need to consider this year.
  The YouTube Live Option
In the past few years, live broadcasts have been popular among both small and large businesses as well as personal brands. Social media Orange County can help you use this option for growing your business and personal brand.  
Facebook did a post on their official blog explaining how audiences are three times more likely to watch live broadcasts than regular videos because live videos are current.
YouTube Live is the platform's live broadcast platform, and YouTubers can now launch live video streams which viewers can watch in real-time.
Compared to a regular video, the number of viewers on live-streams can nearly eight-times higher on average, increasing channel participation, and increasing content traffic.
You can use YouTube Live to play Q&A sessions, showcase your products and services, introduce influencers, and more.
The process is easy, for all you need is a webcam or smartphone. There are three ways to set up a YouTube live stream:
Webcam: Start streaming instantly from your laptop or desktop.
Mobile: Live via mobile, but you must have 1000 subscribers to use this feature.
Encoder Stream: Suitable for more complex settings such as multiple cameras and more extensive production.
If you want to go live, you need to make sure your YouTube channel is at least 24 hours old. You must first verify your account. 
  Complete the account verification process by adding all the required information

  When you are done, add information about your stream, so your audience knows what's going to happen.

  Once you click on "Start Streaming", you will be able to go live in front of your audience.
360-degree video
The second YouTube marketing trend I want to introduce is the 360-degree video. 
With a 360-degree video, users can watch a video from any 360-degree angle that they desire. The video continues to play even if the user moves and interacts with the content on the screen.
The 360-degree video provides users with a more immersive experience that they can enjoy on their laptop or mobile phone. Brands can use this feature to illustrate different aspects of their businesses fully or to showcase products and services. 
Users can now browse your brand's content and figure out which angle suits them best.
Since it does not require headphones or special glasses, this feature is available to a broader audience and can accommodate more people, its usability making it easier for brands to see their opinions, likes, and overall engagement.
Tutorials, How-to videos
Have you entered a question on Google and got text and video results to find a solution? 
Various users find that when searching for answers to queries online, they tend to prefer video tutorials to answer their questions.
According to Google, 67% of Millennial agree that they can find YouTube videos on any content they are interested in. The platform is extensive, and its ever-expanding content continues to grow day by day. As much as 400 hours of video are uploaded to its database every minute, and prospects are that this will only increase going forward. 
How-to videos can help users visually comprehend how brands can help them get rid of their problems and simplify their lives. 
It can also reduce the amount of customer service complaints your brand has to deal with because questions and concerns of your audience can be answered easily through the video format.
Apple, for example,  uses its YouTube channel to promote new products and let customers know how to use their latest, upcoming new features. 
Doing so eliminates most of the confusion customers may encounter when launching a new product. Determining whether to buy an expensive electronic, for example, is often a lengthy decision process, so when you have a representative from a company explaining how to use these products, your audience is more likely to be persuaded to buy.
For all of the reasons mentioned above, there is no sign that YouTube marketing will not continue to grow as time goes on. 
If you plan to develop a business strategy for higher conversion and engagement rates, YouTube is a platform you don't want to ignore. Social media Orange County is using this great tool to market its services to its audience. 
Video is a fan-favorite content, and people won't give up on it soon. By adding it to your marketing strategy, you can ensure that your goals are better achieved and successful!
7 Easy Ways To Get More Instagram Followers This 2020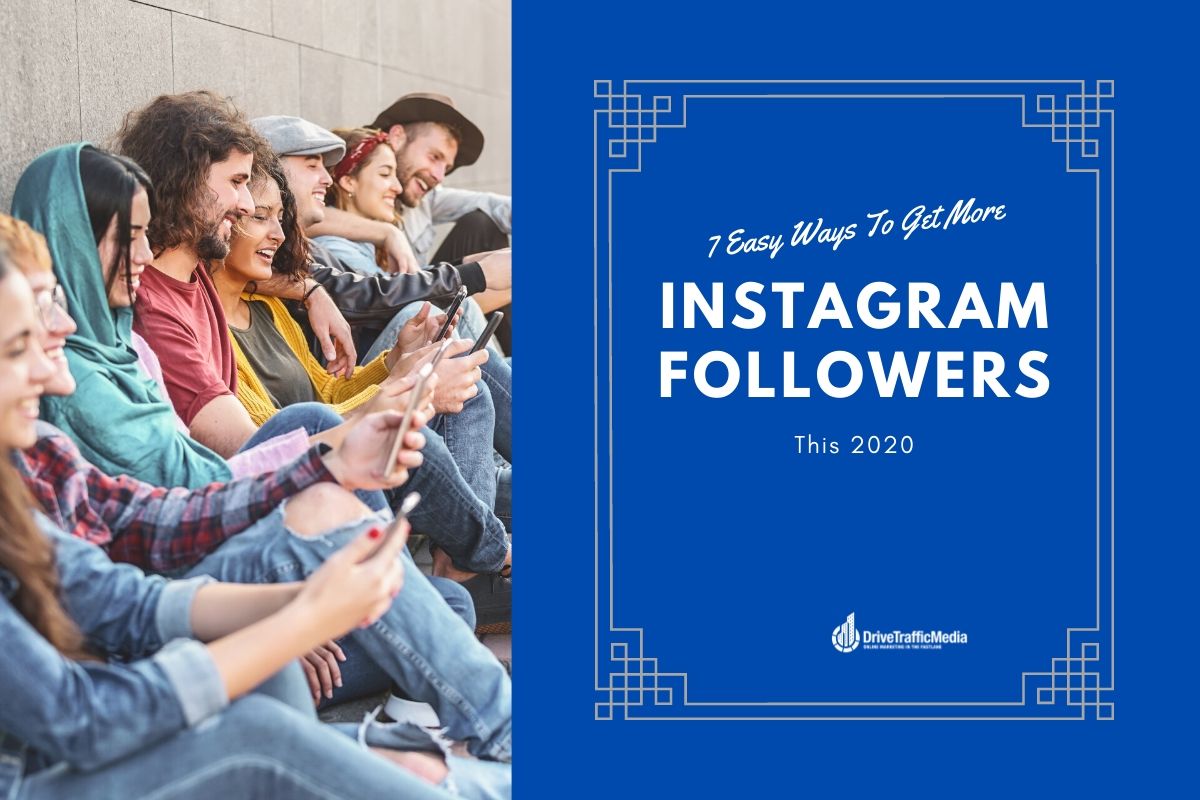 If you are reading this, I am pretty sure you are already using Instagram for your business. Drive Traffic Media, an Orange County social media agency tells us that your business success on Instagram requires active engagement and consistent content creation.
Instagram has a total of 25 million business profiles in 2019. When you don't know a better way to get more Instagram followers, #likeforlike and #followforfollow seems like the right approach.
In the long run, if your goal is to increase your following on this social platform, it's essential to know that technology can harm your business. Nowadays, "owning" followers is not easy, you should attract the right followers using the strategies suggested by the Orange County social media agency.
Get more followers by optimizing your IG Bio
The first impression of your profile on new users has dramatically affected the growth of Instagram. Turning your browser into a follower on Instagram takes only a tenth of a second. To do this, you must know who you are, what products/services you offer, and what they do to users when they follow you-a proven Instagram growth technology.
This is done through the platform's BIOS. Following are the steps to follow:
Make sure there is a keyword in the title immediately after the brand name that will reach your target audience. Your claims are searchable and one of the best strategies to attract more Instagram followers through organic traffic.
Add your niche, position, and attention attractor to gain credibility. It also takes a few minutes to flesh out your creature's body parts.
Organize / format using bulleted formats and use branded sounds. You can use an abbreviated version of your company mission statement or slogan, but keep it as short as possible. Throw in your place and put a personalized brand tag on it.
Don't forget that the call to action attracts Instagram users so much that they click on your URL.
Enjoy discounts or make fun of new inventory. Be sure also to include a line that proves your reputation.
Attract more followers by making your content important
Instagram tells a brand story through images. Every post should be of high quality and should support your brand image. Always ask: "How will this increase my Instagram account?" Your grid must fully reflect the beauty of the company. A Meh picture may break the grid.
Apply the same filter and stick to a palette. Choose a theme and surround it with images. Photos and videos should be attractive and convey value.
You can apply the 60/40 rule as one of the best tips for growing your Instagram audience. Out of every ten pictures, six should belong to your product/service, and four should belong to lifestyle, stock photos, related quotes, and user-generated content.
Perfect your Instagram header
Instagram is designed for images, but subtitles make money. Captions should provide your company's background information, value, and insight. Instead of describing the photo, use the brand's voice to tell the story behind the photo to make a connection.
Ask questions and ask users to tag friends.
Choose hashtags wisely
A hashtag can increase engagements by more than 12%. Make the perfect combination by brainstorming the list of adjectives your customers use to describe your company.
Thinking like a customer is one of the top strategies for attracting more Instagram followers. Follow the community and find happy intermediaries between popular tags and tags that bring you results.
Although up to 30 tags can be used, many brands use between 10 and 20. Try a formula where ten tags are used to promote the content of the post, ten tags are used for the target audience, and ten tags are used for positioning and brand relevance.
Storytelling in practice
Stories are a powerful marketing tool. Includes behind-the-scenes, quick updates, and exclusive features that build a brand identity and connect you to your brand right now-beyond your grid.
Use brand sound with images and text to expand your reach. You need. Keep in mind that these should have a "live view" feel. The story will last 24 hours so that you can be cheesy. No one will complain about it!
Use the map feature to include locations and related hashtags so your story can be on the Browse page to expand coverage. Use the Questions feature to connect and save your best stories as crucial content to retell your brand for visitors and new followers. Focus below your creature and serve as an interactive description.
Participate in giveaways
The number of brands hosting competitions increased by 70% compared to those not participating. Giveaways reward followers and attract new followers.
Choose your budget, prizes, and competition goals. The best input methods are comments, followers, posts, and hashtags. Ask followers to comment on a photo and tag at least one friend for double exposure.
Think of each label as an entry. Seek cooperation with complementary brands in niche markets. For publishing, try to collect as many user-generated reviews as possible so you can create a gallery and embed it on your website. Doing this will increase engagement and drive sales. Generate brand and giveaway specific tags to include.
Exert influence
Most influential people, especially those just entering the ambition, are eager to work with brands. 90% of marketers believe that influencers are an effective way to increase customer engagement.
The general cost is $ 1,000 per 100,000 followers. If this is high for your budget, choose a micro-influencer. Find out who is in your niche market by interest or category. Consider looking for those who have collaborations across borders in complementary brands-just make sure your audience is the right one for your product or service.
You have it! Seven simple steps to optimize your Instagram growth strategy. Harnessing the power of these Instagram growth technologies will give you even more significant influence.
Instagram Tools: 10 Essential Apps To Increase Your Following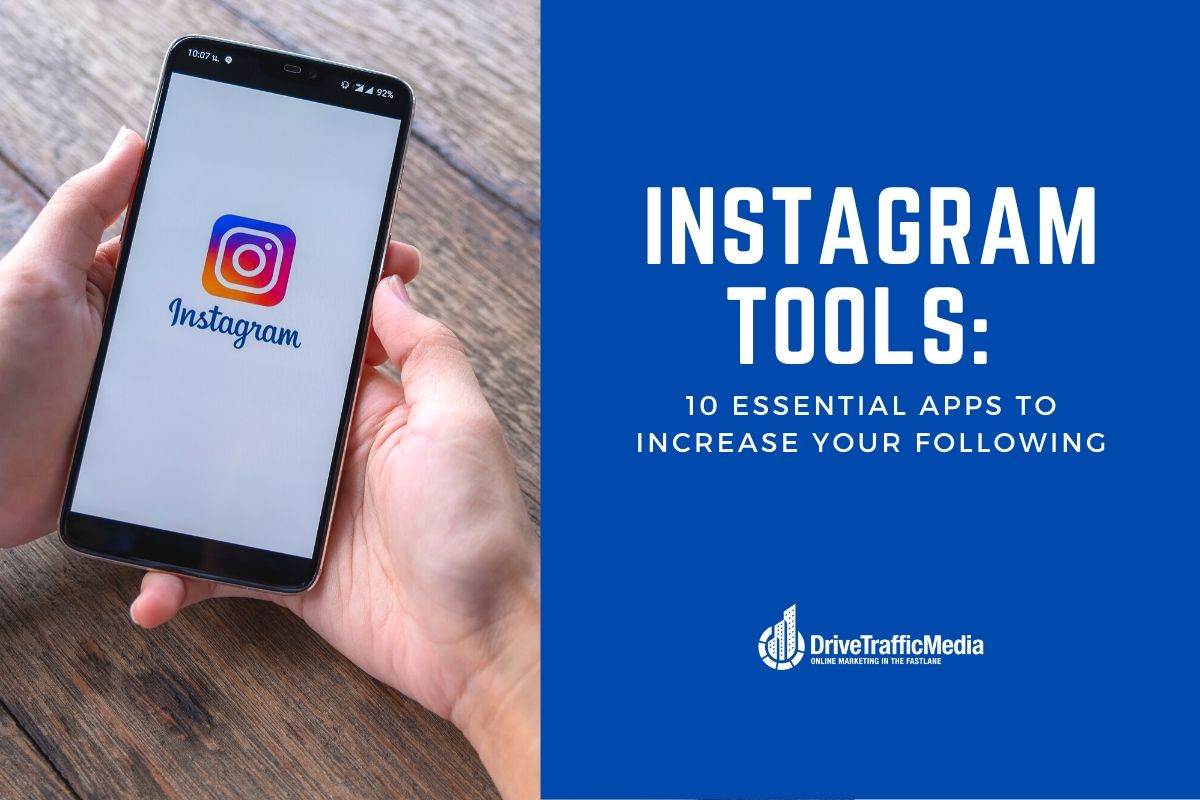 Instagram has more than one billion active users monthly. It offers enormous opportunities for brands to find new customers and showcase their products.
Strategies such as running Instagram ads and reaching out to influential people are useful. But it is challenging to get the results you want without the right tools.
To help you increase your Instagram account usage, we have compiled a list of the best apps. With the right social media marketing apps, you can scale your business in Orange County.
Let's start!
1. VSCO (iOS, Android)
It's been a while since Instagram's default filters have been at the forefront of mobile photo editing. At the same time, VSCO has become the ruler of creating beautiful photos on the go.
VSCO is part of a photo editing platform and social media network and should be at the core of every Instagram strategy. It has an in-depth editing suite and a large number of high-quality default filters that will take your smartphone photos to a new level.
There is also a considerable filter library in the premium plan that gives you endless options for customizing photos and separating them from the packaging.
2. Snapseed (iOS, Android, macOS, Windows)
Snapseed is another photo-editing application that gives you the option to fine-tune your photos. Instagram's default filters edit your entire image at once, and Snapseed lets you apply effects using brushes so you can refine the details of each photo.
Snapseed's stack is another excellent feature that lets you save filter groups as templates. These stacks can then be applied to later photos, giving the entire feed a consistent look and saving time.
3. Afterlight (iOS)
Afterlight is a photo editing application that includes dozens of filters, textures, and frames by default, giving you many different options to adjust photos on the fly.
You can create and save your filters and use multiple image formats. Afterlight also includes typesetting tools to help your images stand out. With its clean and straightforward design, Afterlight is an easy-to-use essential tool to make your Instagram photos accessible.
4. Canva (Internet, iOS, Android)
Canva is an application that can be used to create eye-catching images, whether in an Instagram feed or Stories. You can overlay text, create multi-image layouts, and extract various pre-designed graphics to upgrade your posts and attract the attention of followers.
This is especially useful for creating a stand-out Instagram story. If you stick to several consistent image formats and fonts, you can start making sure your followers always recognize your content.
Canva is one of the free social media marketing tools that you can use for your Orange County business.
5. Photoshop Express (iOS, Android, Windows)
Yes, you can use Photoshop on your phone.
Although the mobile application does not have all the features of a desktop application, it does provide a powerful image editing experience that gives you a lot of control over your photos.
Its easy-to-use tools, such as Spot Removal, simplify the work you do on your desktop, and you can remove speckles, dirt, and dust from your photos with a single touch.
You can also access multiple controls, filters, presets, and options not available elsewhere, such as the ability to add watermarks to photos.
6. Boomerang from Instagram (iOS, Android)
Boomerang is an app that is created by Instagram, and it lets you create GIF-like looping videos based on a series of photos. Once the video is produced, you can immediately post it to Instagram or save it for later release.
7. Life Lapse (iOS, Android)
Boomerang for Instagram is excellent for creating fast GIF-like videos, and Life Lapse is a more feature-rich mobile app that can be used to create longer stop motion animations to showcase your products.
You have many photos as you want, customize the size of the video, adjust the speed between images, and even add royalty-free music.
8. HypeType (iOS)
HypeType's vast library of fonts and animations allows you to quickly and easily create subtitles for videos taken with the app or for different parts of uploaded videos you have taken. Once you are done, you can post the video to Instagram without leaving HypeType.
9. Repost Instagram (Android)
You don't always have to be the person behind the camera. If you have a good community of customers who post user-generated content, you can use Repost for Instagram to organize their images and give them credit at the same time.
To share pictures from someone else's Instagram account yourself, copy the sharing URL on the information you want to share, and then turn on "Forward" on your phone. It will add a credit icon to the image, copy the instructions, and be ready to post to your account in seconds.
10. AutoHash (Android)
AutoHash is probably the easiest way to find relevant Instagram tags for an image. It uses AI to identify objects in photos and gives you related hashtags based on the objects.
It will calculate hashtags for you, so you don't exceed the limit of 30 hashtags, and you can also save your favorite hashtags in the app.
When you're ready to publish, AutoHash saves the hashtags you choose to the clipboard, so all you have to do is just paste them into an image description or annotation.
Grow your business with Instagram
Now that you have the right tools to get the job done, you should go there and start taking beautiful photos and videos that indeed show the real value of your product!
Any other questions about what social media marketing app is recommended for your Orange County business? Let us know in the comments below.
4 Smart Social Media Management Tips To Rule The Digital World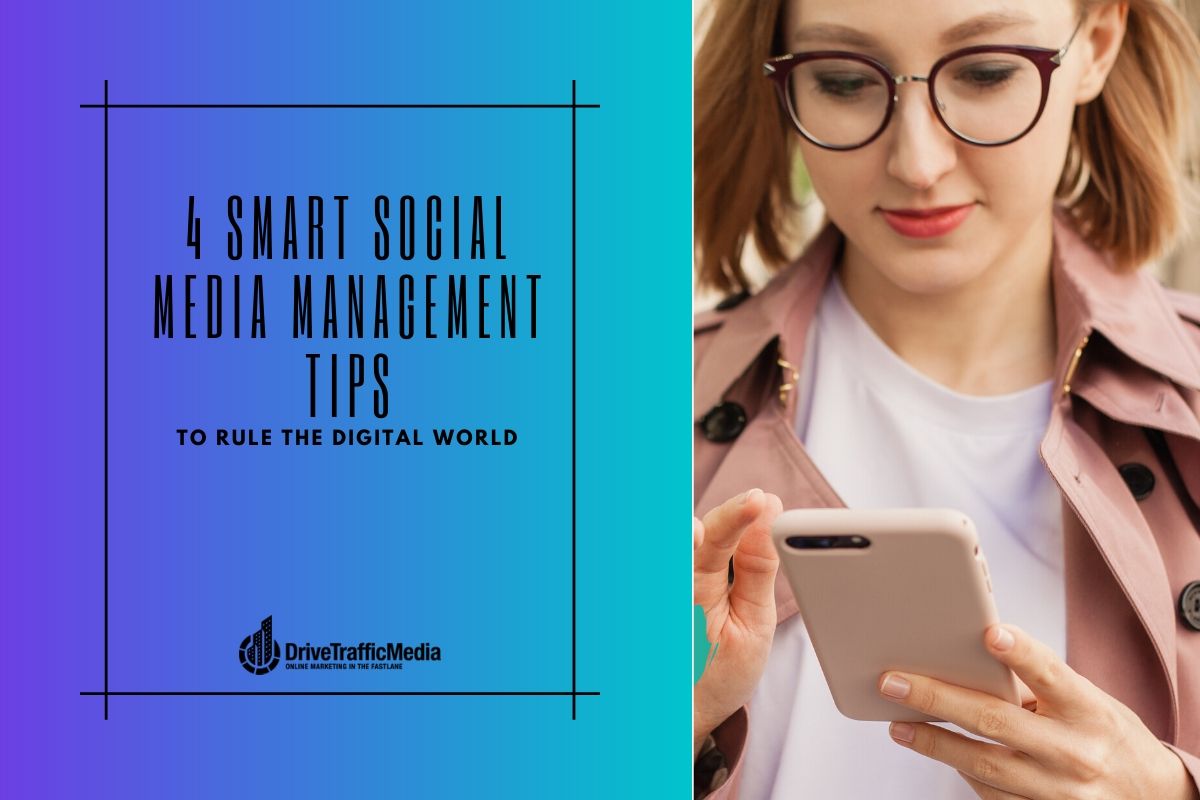 Managing social media accounts is an ongoing task. In more than a decade of its existence, social media has changed from a selective splurge to a mandatory investment.

Social media brand building in Orange County is about, "build, nurture, and attract customers, and they may stay and stay forever."

That's right! Social media is a place where if you want to rule and let people stay, you have to build your authority, give full play to your jurisdiction, and get people smartly involved.

On average, 7 out of 10 people have a social media account. Users spend more than 2 hours per day on social media.

Social media in Orange County is a great resource to attract your target audience. If you are not participating in social media platforms, it will lead to ineffective marketing strategies.

If you crave a social media strategy, read on. Below are the social media management tips in Orange County that will help you control the digital space.
1. Organize your goals. Get things done
To launch your social media strategy, having a solid plan, goals, and objectives is essential. When properly combined with your marketing goals, social media marketing can be an active part of your overall marketing strategy.

Do you want to achieve your goals? Writing those goals is critical. According to recent research, if you write down your goals, you are 30% more likely to succeed. In some studies, this number is as high as 40%.

Here is what you can do:
Set deadlines for what you want to achieve.
Make use of numbers.
Make your goals wise
Measurable
Achievable
Relevant
Timelimit
2. Know your audience
For online business success, all you need to do is interact and connect with your audience.
But before you do, you should know who your audience is. What are their desires and needs?

How to understand your target audience?
Dig into their demographic details and study them carefully.
Comment on different blogs with similar audiences.
Elegantly respond to comments/questions you receive on all social media channels.
Survey to understand the pain points of your audience.
Collect real-time feedback.
Participate in forum discussions for specific audiences.
3. Create content carefully
The power of social media depends on the ability of your content. Crafting social media content is critical. Content is everywhere. If your content is good, no one can stop you from winning. If your content cannot create that bling, you will have nowhere else to go.

But before you start creating and publishing content on all social media channels, it's essential to understand what each network does.
4. Promotion is the key to success
No matter how awesome your content is, it's useless if it's not noticed. Promoting your content smartly can enable you to win in this digital age. If it's developed well, you'll watch the show.

You can use automated tools, such as Senator, to help you manage your social media platform well. With Senator, you can-
Pre-plan your posts on social media
Control the type of content posted
Weekly, weekly, monthly release
Automate social media publishing tasks
Publish content on different platforms
Detailed tracking results
Efficiently manage multiple social media accounts
Also, you should support and focus on cross-promotion, working with significant influencers in specific market segments/industries to host competitions.

Expanding your network and reaching potential customers are the two main goals of social media marketing. If you want to get success, you need to pull up your socks and start walking out of the comfort zone.

You need to set goals and start working towards them.
Once you have set your goals, next, you need to understand your target audience.
You are crafting social media content. Open your mind, keep your thoughts moving forward, work towards innovation, and stand out in entertainment.
Promote your content smartly and powerfully. After all, this is the key to your success.
These are some important and vital social media management tips you need to practice and follow strictly.

Do you want to share other tips? You can share your suggestions in the comments section below.